In the Winter 2014 and Spring 2014 quarters, students in the Stanford Journalism Program worked with a team of faculty advisors, reporters and programmers to adapt a long-form investigative story into a new digital story format.
"Leaded Gas: A Toxic Tale" is an adaptation of an award-winning print article that tells the story of how major corporate interests turned a blind eye to health risks from leaded gasoline from the 1920s through the 1980s. As a result, lead poisoned workers, contaminated the environment and adversely affected the health of people around the world.
CLICK ON THE IMAGE BELOW to learn more about the collaborative digital storytelling project.
This special report was originally published on Peninsula Press on June 9, 2014.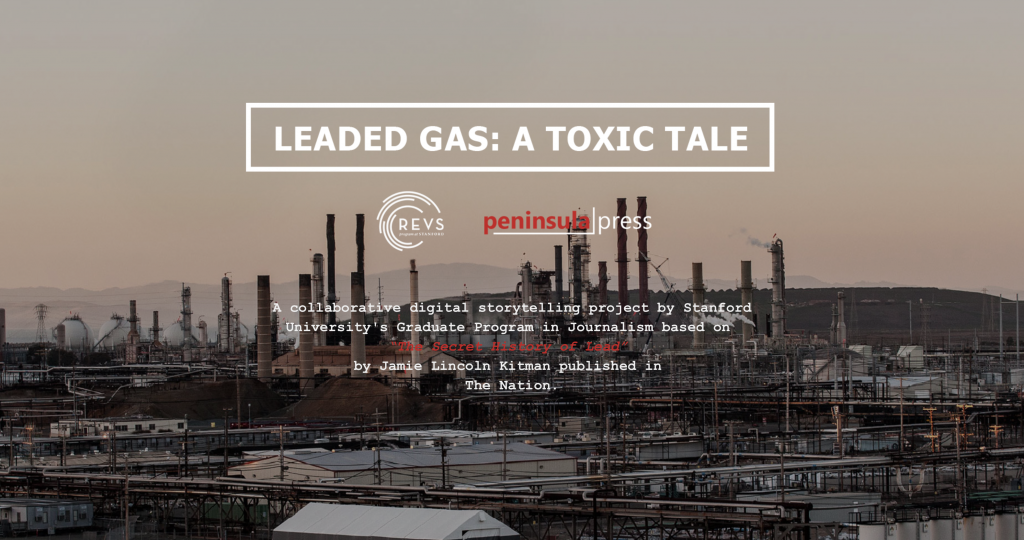 Produced in coordination with the Revs Program at Stanford.