In response to skyrocketing rents and gridlocked freeways, policy experts, developers and residents are pushing for new transit-oriented construction.

Read More
Response time for San Mateo County's emergency personnel arriving to serious incidents has slowed in recent years, largely because of inescapable traffic.
Read More
Young athletes at the India Community Center's table tennis club are preparing for the February trials for the 2016 Summer Olympics and hope to represent the U.S.
Read More
Subscribe to our monthly newsletter:
Congresswoman Anna Eshoo discussed housing, transportation, immigration, cybersecurity, airplane noise and the Syrian refugee crisis during a roundtable discussion with the Peninsula Press. READ STORY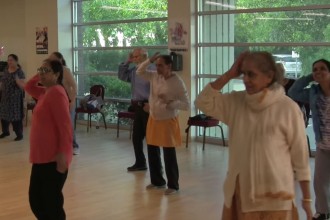 After their kids have gone to work and grandchildren have gone to school, Indian senior citizens in the Bay Area are discovering a vibrant life at the India Community Center.
Read More
In the "Stateside" video series, reporters Phoebe Barghouty and Carolina Wilson aspire to give viewers a brief and intimate look into the battles that didn't end when service did.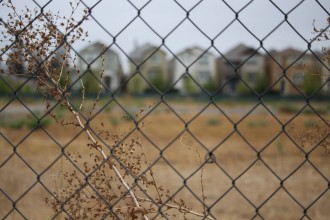 Peninsula Press examines how housing shortages and development priorities are creating clashes across Silicon Valley.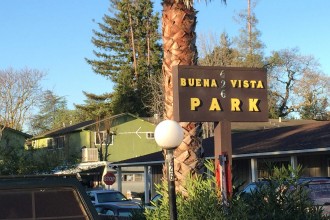 Silicon Valley continues to struggle with having sufficient affordable housing options as rental prices skyrocket and mobile home parks disappear.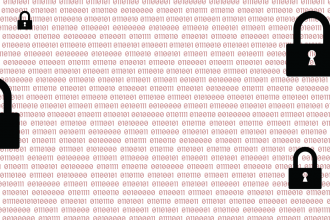 Experts at the White House Summit on Cybersecurity and Consumer Protection at Stanford on Feb. 13 discussed ideas for tackling payment security concerns and moving beyond passwords, while President Obama called for greater private-public sector collaboration on cybersecurity.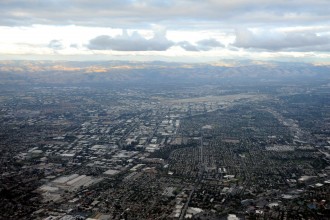 Silicon Valley may be #winning, but can it really fix big societal problems?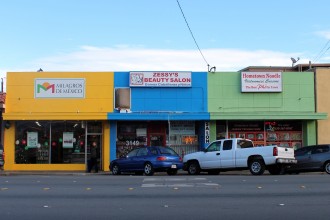 Profiles of Silicon Valley communities in transition, from transformations in Menlo Park's Belle Haven neighborhood to the unsheltered homeless in Santa Clara County to North Fair Oaks' revitalization efforts.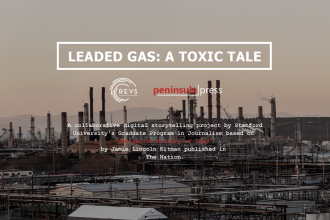 An adaptation of an award-winning print article that tells the story of how major corporate interests turned a blind eye to health risks from leaded gasoline from the 1920s through the 1980s.