Palo Alto approved the first section of an expansive bicycle pathway network, but not all residents support the city's bike plans.

Read More
In a move that could bring in more competition for Tesla, Cupertino-based Apple is working on its newest product: an electric-generated car.
Read More
"Food Justice" focuses on ensuring equitable benefits and risks of how food is grown, processed, transported, distributed and consumed.
Read More
As Howard Rheingold leaves Stanford to focus on developing craft and electronic skills to make more interactive art, we reflect on his legacy.
Read More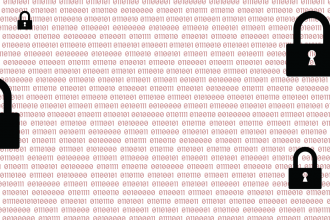 Experts at the White House Summit on Cybersecurity and Consumer Protection at Stanford on Feb. 13 discussed ideas for tackling payment security concerns and moving beyond passwords, while President Obama called for greater private-public sector collaboration on cybersecurity.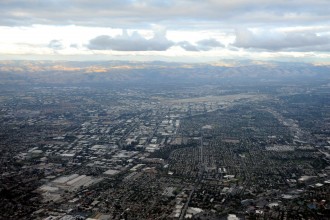 Silicon Valley may be #winning, but can it really fix big societal problems?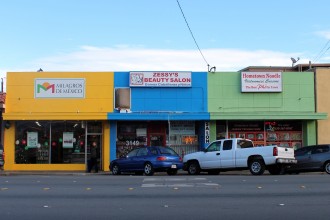 Profiles of Silicon Valley communities in transition, from transformations in Menlo Park's Belle Haven neighborhood to the unsheltered homeless in Santa Clara County to North Fair Oaks' revitalization efforts.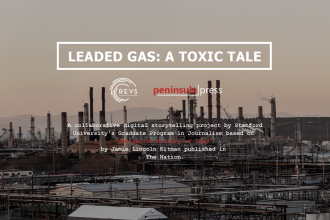 An adaptation of an award-winning print article that tells the story of how major corporate interests turned a blind eye to health risks from leaded gasoline from the 1920s through the 1980s.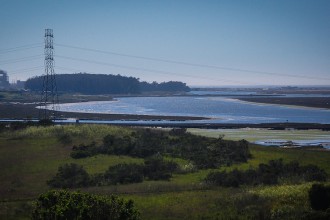 Climate change is already happening, and though local governments in the Bay Area have begun to recognize extreme weather events, sea level rise, prolonged heat waves and drought, are they doing enough?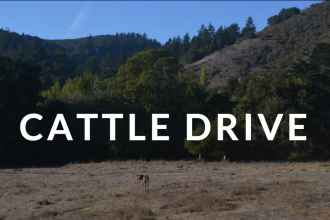 In an expensive region, farmers and ranchers are looking to partnerships to keep their operations alive, and old grievances are slowly fading as new pressures bring together those who work the land and those who would seek to protect it.