MOUNTAIN VIEW – In about 10 years, employees in Mountain View's North Bayshore area might zoom to work on driverless buses, running as frequently as once or twice per minute, or in small pods that hang from an elevated track and move with an average speed of 60 miles per hour.

Read More
PALO ALTO — The Hernandez family used to share a single bedroom in a cramped two-bedroom apartment. Because of affordable housing programs, not anymore.
Read More
SAN FRANCISCO — California's DMV is pushing through regulations that would allow autonomous vehicle companies to test cars without backup drivers on public roads as early as June 2018.
Read More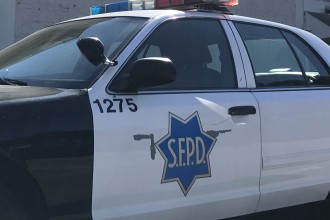 SAN FRANCISCO — When Sean Moore, a 43-year-old with schizophrenia and bipolar disorder, was shot twice by a San Francisco police officer on Jan. 6, it triggered a police department investigation, a town hall meeting and months of headlines, as well as serious medical problems and criminal charges for Moore. The middle-of-the-night confrontation, which took place on the stairway leading to Moore's front door, was the San Francisco Police Department's first officer-involved shooting of 2017 and the first ever to be filmed on body cameras.
Read More
By Peter Arcuni, Bethney Bonilla, Erica Evans, Virginia Fay, Jenna Fowler, Alec Glassford, Courtney Lewis, Siqi Lin, Tara McCullough, Jane Nevins, Tori Owens, Sejin Paik, Felix Petermann, Thomas Plank, Christine Quan, Kelly Swanson and Dylan Tull
The day after President Donald Trump's inauguration, millions across the world marched in support for women's rights. A week later, after Trump signed a controversial executive order barring immigrants from seven Muslim-majority countries and refugees, protests erupted at airports across the U.S. To bring context to these recent events, we used Legos to help visualize the protests and the numbers of refugees in the country.
Uber, Lyft and other ride-share providers in California aren't required to obtain business licenses for their drivers.
The interior of Santa Clara University's 328-square-foot tiny house model. (Siqi Lin/Peninsula Press) #theta360 - Spherical Image - RICOH THETA
EXPLORE A TINY HOUSE IN THE 360-DEGREE PHOTO ABOVE.
By Siqi Lin
Ready to downsize? Nine college teams proved the possibilities of living in a space less than 400 square feet in a sustainable way at a recent tiny house competition.
SNAPSHOTS FROM SILICON VALLEY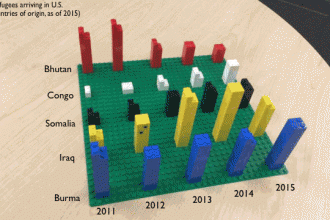 To bring context to recent events, we used Legos to help visualize the Women's March, executive order protests and the numbers of refugees in the country.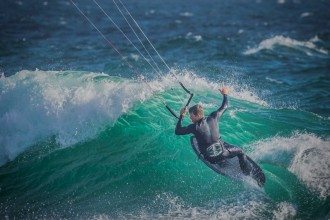 In a new series of 360-degree immersive videos, we introduce you to Stanford students and alumni who take you inside their sports and hobbies.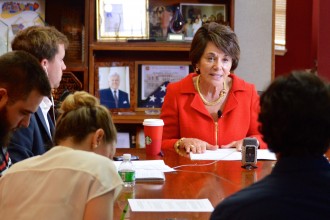 Congresswoman Anna Eshoo discussed housing, transportation, immigration, cybersecurity, airplane noise, and the Syrian refugee crisis during a roundtable discussion with the Peninsula Press.