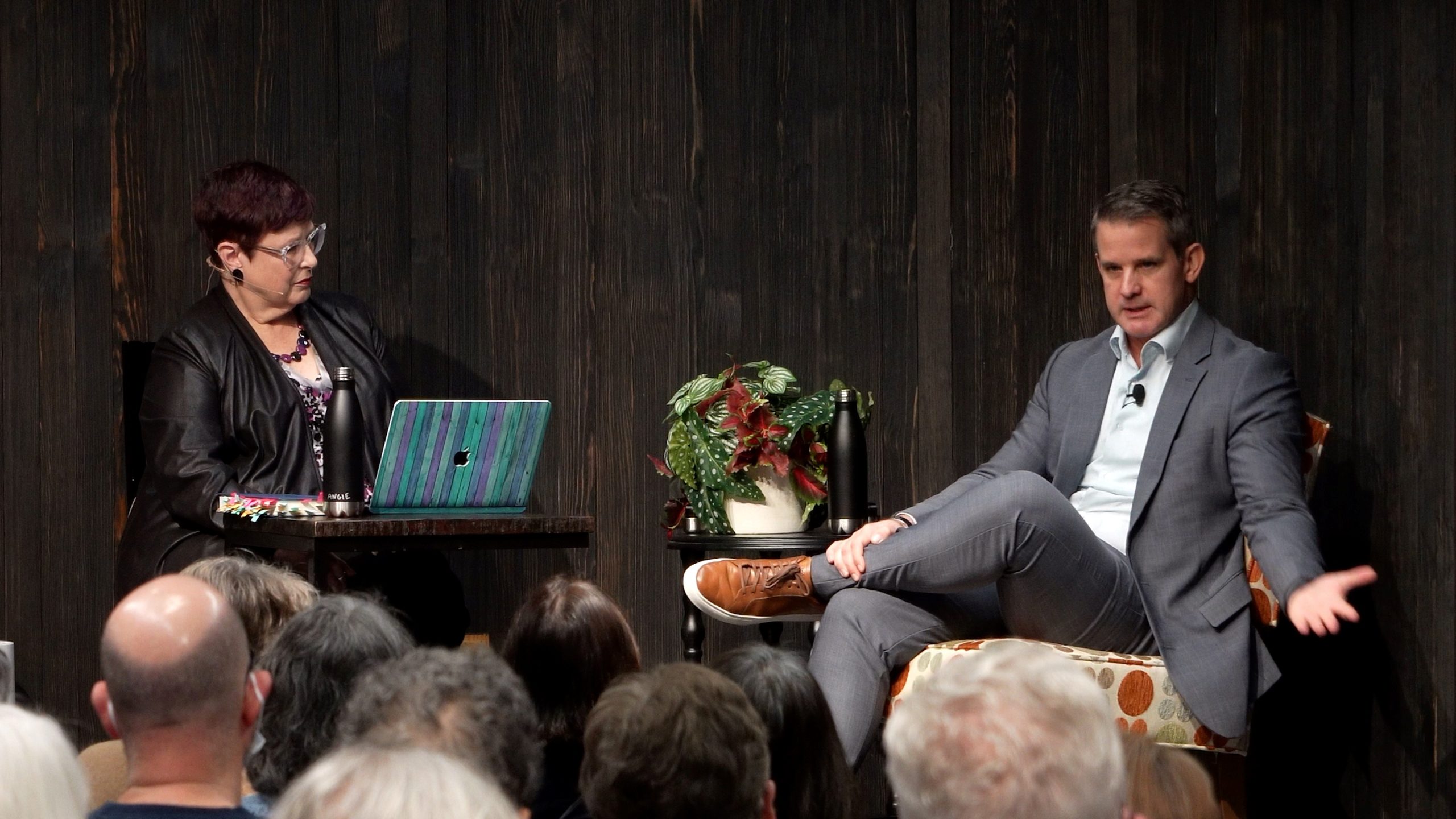 MENLO PARK— Adam Kinzinger, former Republican Congressman for Illinois, said he believes the Republican Party must lose in 2024 and that Donald Trump should be convicted for his role in the January 6 insurrection. 
Kinzinger, who spoke at Kepler's Books in Menlo Park on Oct. 28, was one of two Republican members of the U.S. House of Representatives' January 6 Select Committee, along with former Wyoming Congresswoman Liz Cheney. 
Deciding in 2021 to not seek reelection in Congress, Kinzinger said he would instead focus on a "movement to save the Republic." He has since launched two nonprofits, Keep Country First Policy Action and Country First. His new book, Renegade: Defending Democracy and Liberty in Our Divided Country was released Oct. 31.
He said he still calls himself a Republican but will vote Democratic in 2024. 
"I think the Republican Party, quite honestly, has to burn," Kinzinger said. "And I think it has to lose and burn, and only when it continues to lose elections will it maybe wake up to the fact that America just doesn't want what it's offering right now." 
Kinzinger said he believes former president Donald Trump watched the January 6 insurrection take place and chose to do nothing, waiting to see if the coup would succeed.
"This man is pure evil, ladies and gentlemen," Kinzinger said, "I am 100 percent convinced he knew exactly what he was doing."
When asked by NBC's Kristen Welker in September whether he watched the attack unfold on television, Trump said, "I'm not going to tell you. I'll tell people later at an appropriate time."
Trump was indicted in August on four criminal charges for alleged attempts to overturn the 2020 presidential election. One of those charges outlined Trump's alleged "Exploitation of the Violence at the Capitol," stating in part that after Trump sent the crowd to the Capitol, he watched the insurrection on television and refused multiple attempts by others urging him to act.
Kinzinger addressed the indictment, saying that he believes Trump could be in jail before the 2024 presidential election. 
"I think they've got him dead to rights," Kinzinger said, explaining that the Justice Department has picked up where the January 6 Select Committee left off and has better tools to uncover the truth.
A PBS NewsHour/NPR/Marist poll released on Oct. 4 showed President Joe Biden and former President Donald Trump in a very close race, with Biden having a 2 percent lead. 
Kinzinger compared elements of the U.S. alt-right movement to the Brown Shirts during the rise of the Nazis in Germany. Kinzinger has previously used this language when referring to people like Nick Fuentes, a white nationalist live streamer who came to national attention after attending a dinner with Trump and Ye in November 2022. Fuentes is known to promote authoritarianism and antisemitism, regularly praising fascist leaders such as Hitler and Mussolini.
Regarding the 2024 election, he did not mince words.
"To me, there is only one issue on the ballot in 2024. One issue, do you believe in democracy or don't you, and that's it," Kinzinger said. 
Ronny Hu contributed to this report.