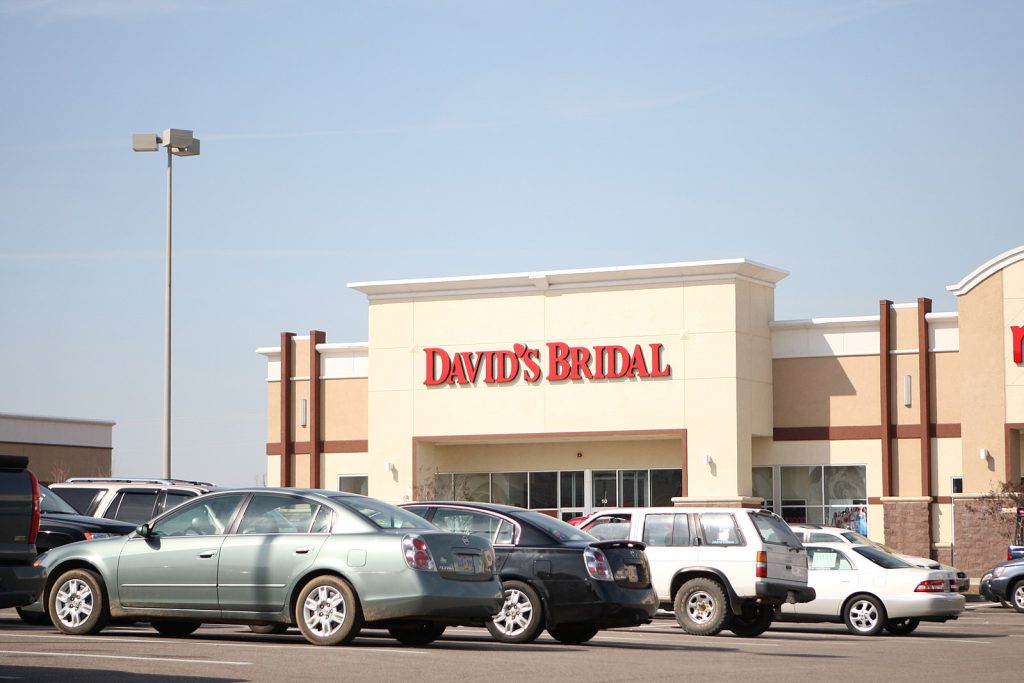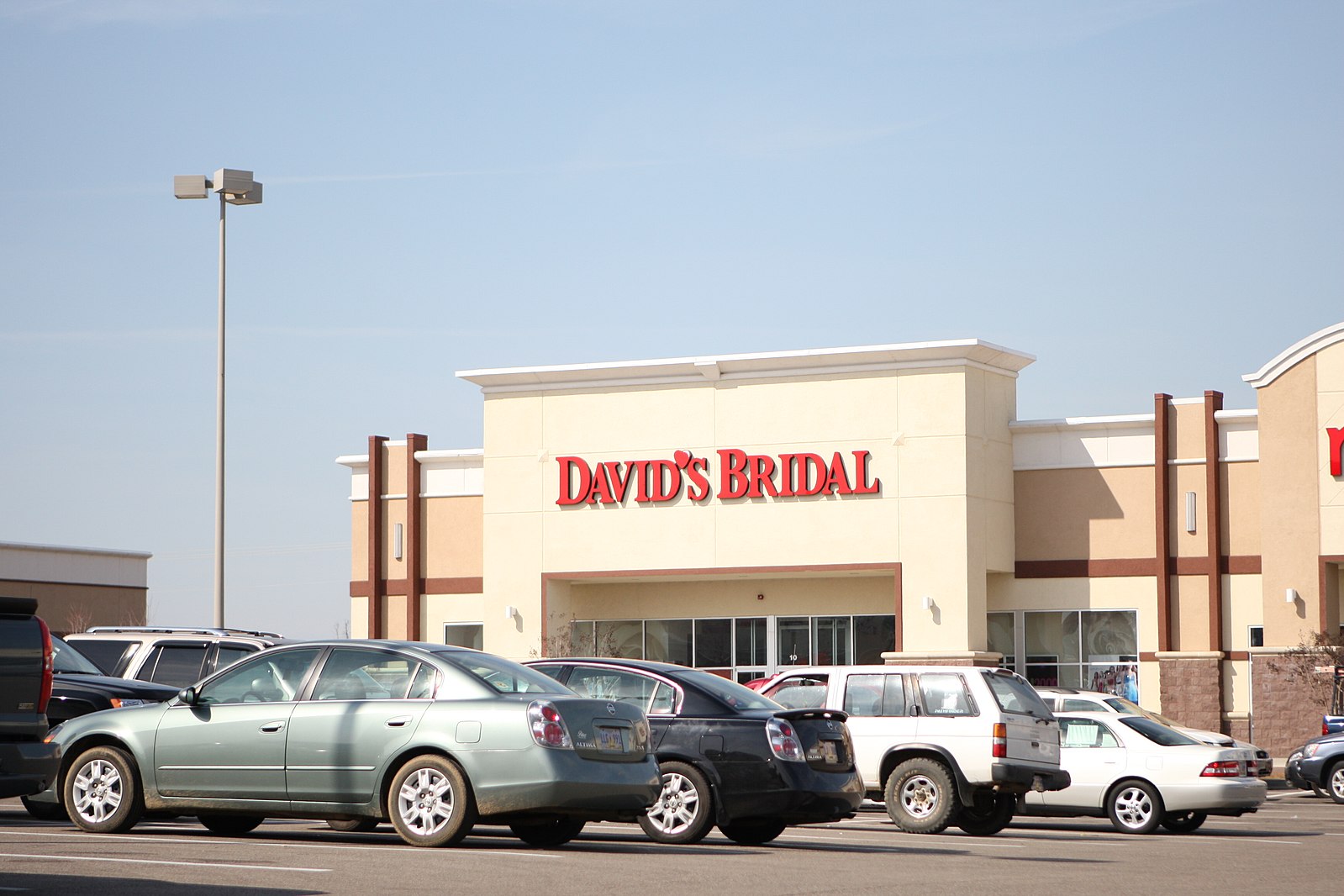 When wedding retail giant David's Bridal filed for bankruptcy in April, the company left thousands of its employees in limbo as they searched for a buyer to save the company. 
Amanda Michaelson was in the first wave of layoffs at the corporate office in Conshohocken, Pennsylvania, where she worked as a buyer.
"I had to like to dial into this conference call and then the CEO got on to announce everyone on that call, their position was eliminated," she recounted.
For Katherine Hisaw, an alterations customer service representative in Hattiesburg, Mississippi, the news came over a workplace communication app, just five months after she started the job.
Now, the company has found a buyer and is trying to build back its workforce, but whether it can recruit workers back to an unstable industry is in question.
The company laid off more than 9,000 employees across its 294 stores in April. In California, that meant layoff notices went out to nearly 600 employees across at least 13 locations. Then in July, David's Bridal sold its assets to the CION Investment Corp and reached a deal to keep most of its stores open.
"I think it probably affected morale extremely badly," said Neil Saunders, managing director of GlobalData Retail, an information services company that collects and analyzes market data. "It's an enormous number of workers to lay off and with that scale of layoffs, it really indicates that the company is possibly in a state of crisis."
"Through the CION Transaction, David's Bridal will continue operations at up to 195 stores, preserving 7,000 jobs across the U.S.," a company spokesperson wrote in an email to Big Local News. "CION has invested $20 million into the new business to fund future growth and has assumed certain bankruptcy-related liabilities."
But Saunders sees it differently.
Those who are still working for David's Bridal most likely don't feel secure in their jobs even with the acquisition, Saunders said. The industry itself is in an uncertain place, especially because of  the changing nature of weddings since the start of the pandemic. David's Bridal needs to adapt, especially due to the  rise of online buying and the increase of competition, Saunders said. 
David's Bridal is not the only retail establishment finding trouble with changes in the industry. Challenger, Gray & Christmas Inc., an employment consulting firm, reported that in April retailers announced 14,689 job cuts, making them the industry with the most layoffs that month.   
"Retailers and Consumer Goods Manufacturers are preparing for a tightening in consumer spending, particularly with the Fed's hike to interest rates in an attempt to control inflation," said Andrew Challenger, labor and workplace expert and Senior Vice President of Challenger, Gray & Christmas, Inc. 
Brides have grown more interested in sustainability and second-hand dresses since the start of the pandemic, said James Marcum, the CEO of David's Bridal in an interview with Brides magazine in April.
"An increasing number of brides are opting for less traditional wedding attire, including thrift wedding dresses," Marcum told the magazine. "These shifting consumer preferences have significantly exacerbated. The demand for formal wedding dresses, bridesmaid dresses, and related accessories has decreased substantially in the current environment."
"The new owners are not going to dash to re-open stores and re-employ people," Saunders said."I think what they're going to try and do is probably continue to operate some stores, but probably try and make David's Bridal more of a digital business."
The Chapter 11 process and sale did help the retailer trim its debt from around $250 million upon filing for bankruptcy protection in April to approximately $50 million.
"We believe this transaction to substantially reduce the company's debt burden and store portfolio will enhance the company's ability to benefit from the expected post-COVID rebound in wedding activity and position the company for future success," said Gregg Bresner, CION's President and Chief Investment Officer in the press release.
The message Hisaw received from David's Bridal in April said the company was looking for a buyer after they filed for bankruptcy. They pointed to the pandemic as a major blow to business because stores depended on in-person weddings. Even when the pandemic became less of a concern, David's Bridal still struggled, leading to initial layoff notices at the beginning of the year
Hisaw and her coworkers received weekly updates from corporate spokespeople about the ongoing situation and the state of their employment. On May 22, she was officially informed that her store would be closing at the end of June.
After the acquisition, the company offered Michaelson and her co-workers the chance to reapply, and some others were even offered their old positions back. 
Michaelson rejected the offer as she was about to accept a new position at Tyndale as a merchandise analyst. "I was just ready to move on to the next opportunity," she said. 
Hisaw's store was considered "low-volume" and even with the sale, her store will likely never reopen. The next closest store is two hours away from where she lives, so she found work closer to home. 
Hisaw remembers her last days at a job she loved turned nightmarish as David's Bridal difficulties became clear. During her last week, a representative from the store's utility company came to the store to turn off the electricity. Hisaw and her coworkers were told the company had not paid their utility bill in months. 
"We were trying to beg him. 'Please, we gotta finish these dresses," Hisaw said. "We really need this,'"
The store also had no conditioning, and temperature highs in Hattiesburg average over 90 degrees in summer months. 
"We've complained multiple times about it to the point that customers would come in, returning customers, and they would ask, 'Hey, how is the AC? Did they fix it yet?'" 
Hisaw brought her own fans to work to share with her coworkers, but they were not enough to stave off the heat. On her last day, Hisaw ended up at the local hospital with heat exhaustion. She filed a worker's compensation claim, but David's Bridal has yet to respond to her claim. 
"I'm trying to survive," Hisaw said. "You know, with the economy and everything going on and being in a poor state, you don't have a lot of financial opportunities."
Jobs like Hisaw's are becoming more scarce. Michael Lasser, an analyst at the financial services company UBS, predicts that 50,000 of the existing 940,000 retail store locations will close by 2027. Pressures such as higher operation costs, slowed consumer spending, and less credit available to shoppers, alongside the expansion of online shopping, are leading to store closures around the country, Lasser told Yahoo! Finance.