An event called "Mental Health Matters 2023" attracted hundreds of people on May 21 for a 5k run or walk and other activities promoting mental and physical well-being. The community event, held during Mental Health Awareness Month, aimed to support mental wellness while also educating the public about mental health services in San Mateo County.
The event is co-hosted by the two nonprofits San Mateo Police Activity League (PAL) and StarVista. StarVista's services include counseling, crisis prevention, youth housing, and outreach programs for community members in San Mateo County. The San Mateo PAL provides educational support and recreational activities to young people who otherwise would not have access to them. After realizing that both organizations host similar events around the same time of the year, they decided to partner on this year's event.
"Mental Health Awareness events like ours are vital in increasing public understanding of mental health and how mental health problems can be prevented," said Lea Berhane, Chief Development, Marketing and Tech Officer at StarVista.
"Mental Health Matters 2023" is one of various events happening during Mental Health Awareness Month across the U.S. The month committed to mental health awareness takes place every year in May and was started by the Mental Health America organization in 1949.
"If you had a stroke, you would obviously go to the doctor," said Robert Taylor, Executive Director of the National Alliance on Mental Illness (NAMI) in San Mateo County, who has a booth at the resource fair. "But if you are experiencing severe depression, most folks don't immediately seek help. And that's what we're trying to do is make sure that there's an urgency behind seeking support."
The issue of mental health has gained prominence during the pandemic. With social distancing and lockdowns in isolation, people started to talk more about mental wellbeing. Taylor said that while the pandemic had its toll on people's mental health, the increased awareness about it can be seen as a "positive thing". Yet, there is still a lot to be done.
"There is unfortunately a really strong stigma that doesn't allow some folks to talk about mental health challenges in their life," Taylor said. "[Reducing this stigma], that's a big part of what this event today is [about]."
Aside from the resource fair and the 5k run, "Mental Health Matters" offered a wellness fair with various activities around mental wellbeing. These activities include yoga sessions and arts and crafts projects. The goal is to give inspiration about methods on how to deal with stress.
"If there is one person who is in a really difficult place right now and gets linked up with the resources that they need to get them through a difficult period," said Ed Barberini, Chief of Police in San Mateo. "Then today is a success."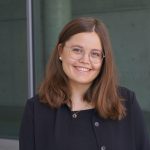 Hannah holds a bachelor's degree in social science from Humboldt-University in Berlin, Germany. She is passionate about society and politics and chose social science to be a journalist who reports knowledgeable about sociopolitical topics. Hannah worked at Humboldt University as a research assistant to enhance her data science skills and be able to write data-driven stories. Her interest in international politics brought her for half a year to the EU's capital - Brussels - where she interned at the central press office of the European Commission. She supported the digital economy and innovation team in various press announcements and communications about policy proposals by the Commission. In her free time, Hannah enjoys spending active time outside in the nature and discovering new places. At other times, she likes to sing, play the piano or saxophone.