Back in 2019, when Vulture asked Bong Joon-Ho how he felt about the fact that South Korea has never won an Oscar before. He shrugged and called the Oscars, "very local."
His film, "Parasite," went on to win four Academy Awards in 2020. Despite this plethora of wins, Bong's observation is backed up by data. The Oscars remain largely inaccessible to films made outside of the United States beyond the category of Best International Film. Even in that category, the nominees and winners remain complicated, an analysis of 66 years of awards data shows.
For the international category, the award actually goes to the country, not the filmmaker.
And most movies in the Best International Film category come from Europe. As of 2023, European movies have won the award for Best International Film 80% of the time, 53 Oscars. Within Europe, France, Italy, Spain and Germany have received the most wins overall. Countries in Asia have won six times, with Japan winning two of those Oscars. Countries in other continents such as Australia, South America and Africa have rarely won. The Award for Best International Film – initially known as the Best Foreign Language Film – first became a category in 1957, nearly 30 years after the overall awards were established. And every year, a European film is nominated for the award. Other continents such as Africa, Australia and South America only received nominations many years after, starting in 1963. That's when a Brazilian film, "O Pagador de Promessas" received the first nomination in that category for a film produced and made in South America. The African continent did not see its first film nomination until 1970, with the Algerian film, "Z." No Australian film was nominated in the category until 2017, with the film, "Tanna," about the people who live on Tanna, an island in the Coral Sea, off the coast of Australia. (Honorary awards were excluded from this analysis.)
The biggest shift in nominations came in the 1990s when the Academy began including more countries outside of Europe in nominations for the International Film category. Still, European films accounted for more nominees than any other continent. And in Africa, nominated films are more likely to have Northern African directors than directors from Sub-Saharan African nations.
In 2020, the Academy Awards added 819 voters. The Oscars released a report showing an increase in women voters, along with voters from underrepresented ethnic/racial communities, and international members. Of new members, 49% of voters added were international. Even with this shift, there has yet to be an increase in non-European films nominated for the International Film Award category, the analysis shows.
Clayton Davis, the Awards Editor for Variety, a magazine that focuses on news in the film industry, commented on this and said, "One of the greatest increases of membership was internationally from Europe." The landscape, he said is becoming "a little more white again."
The Political and Financial Impacts on The Best International Film Category
Countries aren't charged to submit feature films to the Academy Screening Room for the international film category. But if the goal is a nomination in other categories, the price tag is high – $20,000 per category nomination. Although there is an application to reduce the rate for poorer countries, film producers still need money to make their films, distribute them, and get noticed by the Academy.
Film festivals are a great way to expose films to important people in the industry. Some festivals are more impactful than others though when it comes to winning Academy Awards.
"Films that (have) premiered at large international festivals like Cannes and Venice tend to have an edge," said Vox writer Alissa Wilkinson in an email interview.
"Holy Spider" is an example of how financial power can help. Denmark's support and money helped the film reach the Venice Film Festival where it got international attention. While it didn't receive a nomination, it was listed on the 95th Oscar Shortlist for the Best International Film category.  Without money and power behind the films especially when it comes to distribution, films will go unnoticed even if they are submitted.
"There are a lot of great movies and my feeling has always been, it's not always a conversation about if people like your movie in the academy," said Davis on a Zoom call. "It's just how many people saw your movie."
Streaming has changed the dynamic too. The Tollywood film, "RRR," blew up when it was added to Netflix's library, even though it didn't end up being India's submission for the category. Yet, the Indian film was nominated and then won for Best Original Song category this year. "All Quiet on the Western Front" also found popularity when distributed through Netflix, as did "Roma" four years ago.
Up until 2019, the category was known as "Best Foreign Language Film." In the past, films such as "Lionheart," a Nigerian film, were disqualified from the category, even though English is the primary language of Nigeria. Wilkinson has written that this type of ultimately unfair disqualification has harmed many films over the years. The change in category name, was in name only. English language films are still penalized.
"A film made in a language that most of the country's citizens speak and understand would have only the tiniest of shots at earning Oscar recognition," wrote Wilkinson in an article published in 2020. "And without Oscar recognition, that film would then struggle to gain distribution in the U.S., making it more difficult for American viewers (and many others around the world) to see it."
Language is not a perfect way to express what country a film represents though. Politics and history tend to get in the way. Hirokazu Koreeda's "Broker" is a hard movie to pin down what country it would be submitted by. Even though it was very popular with critics it was not submitted to the Academy this past year.
"(The film) is in Korean, but it's directed by a Japanese director," Davis said. "So South Korea was never going to choose a movie that came from a Japanese director, and Japan wasn't going to submit a movie that's in Korean."
The concept of what is considered a country has also caused controversies. In the early 2000s, Palestine was not allowed to submit a film because the Academy didn't recognize it as a separate nation. This would change in 2006 when Palestine was nominated for the first time due to the Academy deciding to treat Palestine as they do Hong Kong for the category.
Censorship plays a key role in the issue of countries nominating a film for the category as well. Since it's not the Academy nominating films for the award, it's up to officials in the country itself to choose. China has mostly been missing from the nominations, despite China's large film industry. The country began submitting films for consideration for the first time in 1979 and was regularly nominated in the 1980s and 1990s. Over the past couple of years, before the COVID-19 pandemic, China nominated more nationalistic and politicized films over more critically acclaimed films. Stan Rosen, a professor at USC who specializes in China's entertainment industry, spoke to the Hollywood Reporter about this issue.
"Everything in China must be made political," he said. "The result is that you get choices that are made either to further some agenda or because the film is relatively inoffensive and avoids presenting China in a negative light in any way."
On March 12, at the 95th Oscars, Germany's "All Quiet on the Western Front" won the award for Best International Film Award. This was the first time since 2007 that Germany had won in the category, which was significant as this is the first German film adaption of the famous novel written by German writer, Erich Maria Remarque. However, there was only one non-European film nominated this year, "Argentina 1985."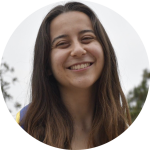 Shayna is a recent UCLA graduate with a degree in English and Film. While at UCLA, she worked at a boutique talent agency and edited student films. She was also a popular reporter for UCLA's HerCampus online publication, where she wrote on love, sex, and relationships, and worked on tv pilot scripts and features which explored the perils of young womanhood, and delayed coming of age stories. Shayna's friends know her for her devotion to multiple aspects of modern nerd culture, when not otherwise engaged in passionate rants about intersectional feminism or how the superhero genre is corrupted through corporate and military influence. Shayna grew up in San Diego, CA, and had the privilege of attending San Diego's Comic Con and Shakespeare plays at the Old Globe each summer, which deeply influenced her. During her experience at UCLA, she learned she had two loves: entertainment and politics--and came to recognize how, in modern American society, both are too often one and the same. Shayna hopes to find a middle ground between the two passions after completing Stanford's Masters in Journalism program, and remains ardent about learning to use new media technologies to boost narratives of those that are less seen in our society.