Because of the pandemic, movie theaters have shuttered. And with these closures, streaming services began to dominate the film market as people increasingly shifted to watching films at home. 
Art house theaters especially have had a particularly hard time. The Roxie Theater, one of the oldest-running movie theaters in the United States, has had to adapt to keep its audience in the modern age
According to Lex Sloan, executive director of the Roxie, there is currently only seven art house theaters that still exist in the city. Among them, the Castro Theater, which is currently going under some controversial renovations to become a theater not just for playing movies, but also a music and comedy venue as well.
"The story of this theater is definitely one of adversity and challenge," said Sloan. "It really has been to the point where there have been so few movies that we've been able to show. That means the audiences come less and it's this whole sick cycle of if we can pay the bills."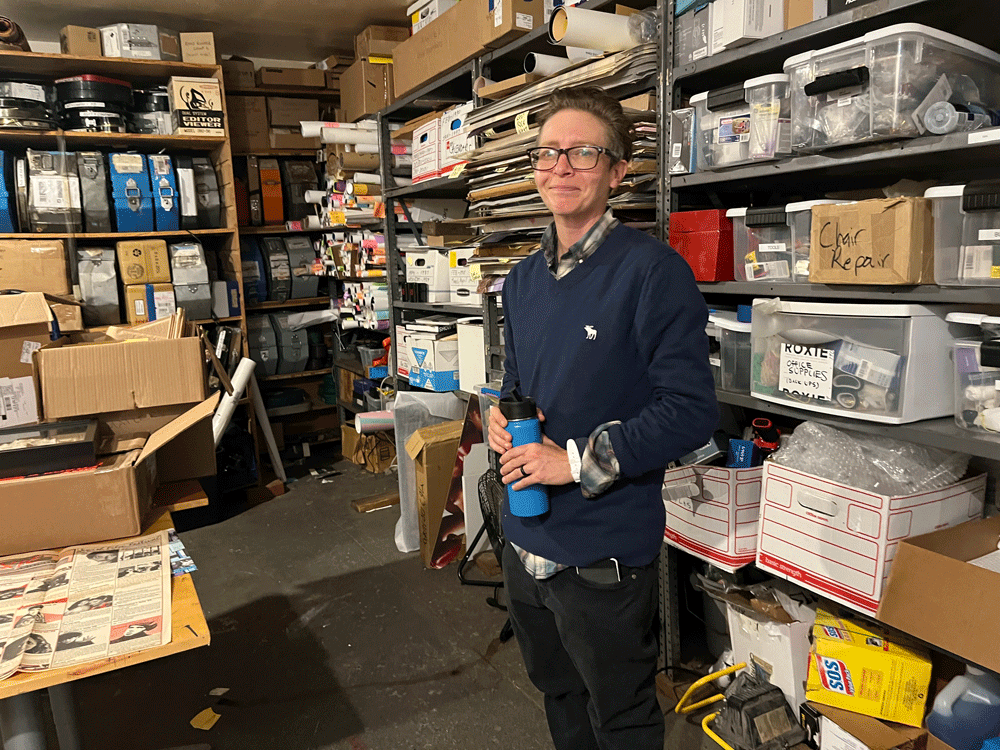 This art-house cinema has been in the Mission District for over a century. First known as the Poppy Theater, it was renamed the Roxie in the 1930s. The theater initially showed second and third runs of Hollywood films, as well as a niche selection of German language films in the early 1950s. When television started to appear in more homes of American families by the late 1950s, the Roxie Theater, as well as many other movie theaters during this time, had to change. To survive, The Roxie Theater would even become a pornography theater during the mid 1960s.
Eventually In 1976, community leaders came together to purchase the Roxie, and turned it into an art and independent film center thus ending the theater being a pornography theater.
The U.S. premiere of Luis Buñuel's L'Âge d'Or(1930), a film that had been banned for almost 50 years was shown. It would also become the home of many film festivals such as the Frameline Film Festival, the San Francisco Jewish Film Festival, the Arab Film Festival, SF Indiefest, and many others.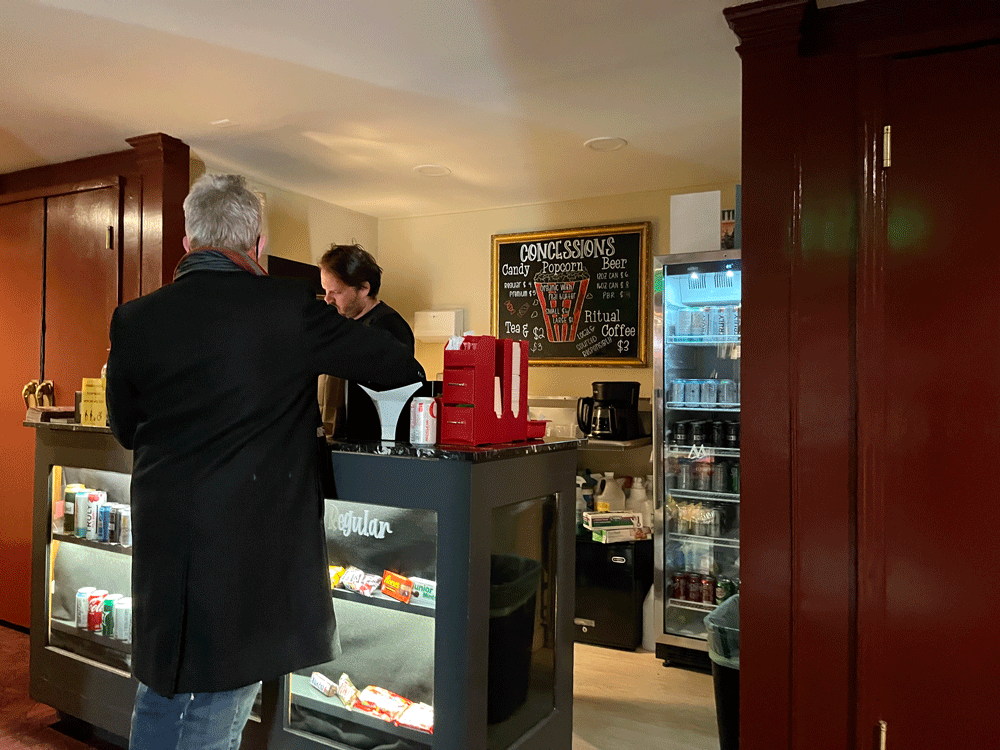 In the 2000s, with aid from the city, the Roxie was able to expand a few doors over to have a second movie screen, known as the Little Roxie. A few years later, the Roxie would become a non-profit theater, allowing it to seek grants. They currently have also have over 750 members. 
The city provides a grant each year to assist with paying the rent. Sloan admitted, especially since reopening, the Roxie would not be able to pay the rent without that grant, as the revenue from ticket sales, concession, and theater rentals is normally not enough to cover the costs of the theater. General admission tickets remain at $14, which allows the theater to remain accessible to the community at large. 
One of Covid-19's many effects were accelerating the demise of movie theater screenings. Studios began to send films straight to streaming or released films to theaters and had them on streaming the same day. Studios such as Disney and Warner Brothers began to focus more attention on their new streaming sites.
Streaming becoming more popular during Covid led to shrinking movie release windows as well.  For example, the window for Disney, Paramount, and Warner Brothers is now 45 days before a film hits streaming and video on demand, whereas, before Covid, it was between 75-95 days.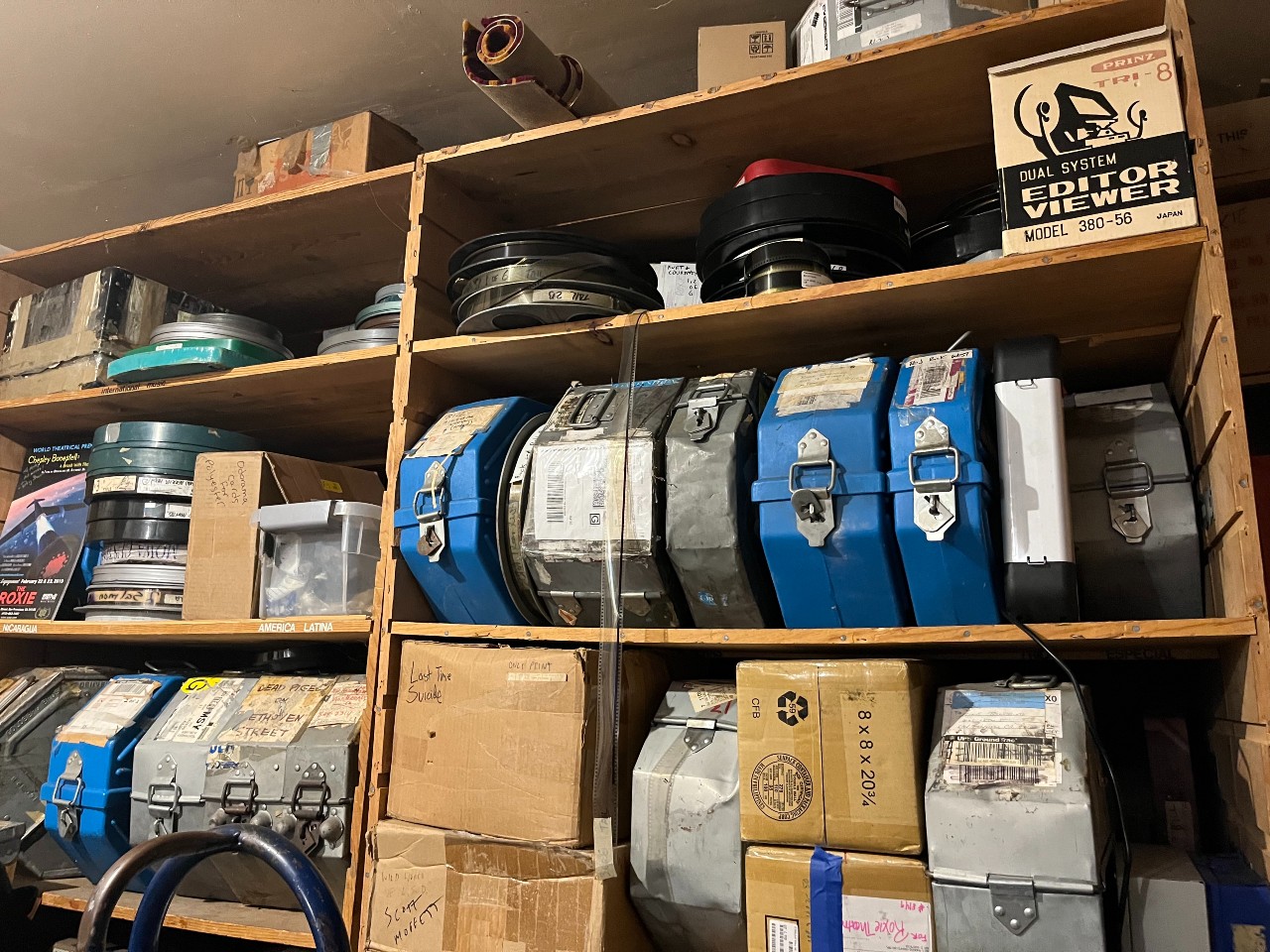 This impacts smaller, independent theaters like the Roxie because, as an art house theater, it receives films more slowly already. Even before the pandemic, Sloan said, as a small, independent theater, it usually is not able to show mainstream films until six or seven weeks after a release. With Last Black Man in San Francisco, "We weren't able to show it until I believe the sixth week," Sloan recalled.
"Yet, we still sold-out show after show after show. Because we are a community-driven cinema, we were able to get this incredible audience to show up and kind of show out (when) it had already (been) shown for weeks and weeks at other theaters," Sloan added.
The Roxie has tried to add more programming that represents the community as well as events with both famous and local filmmakers. The Roxie is also able to screen movies on film due to the fact that the theater has carbon arc projectors, which are very rare to have since most movie theaters now project digitally. The theater is also constantly changing up their programming as a way to keep things fresh and exciting to attract audience members both familiar and new. This includes doing special screenings of movies on 35 MM such as the recent screening of Apichatpong Weerasethakul's Memoria on Dec. 3. Unlike many other films, Memoria cannot be viewed anywhere except in theaters. 
According to Jake Ryan, a theater manager at the Roxie, one way the theater brings unrepresented films into their programming is through Staff Picks. One recent showing: Powwow Highway, one of the first modern films directed by a Native American.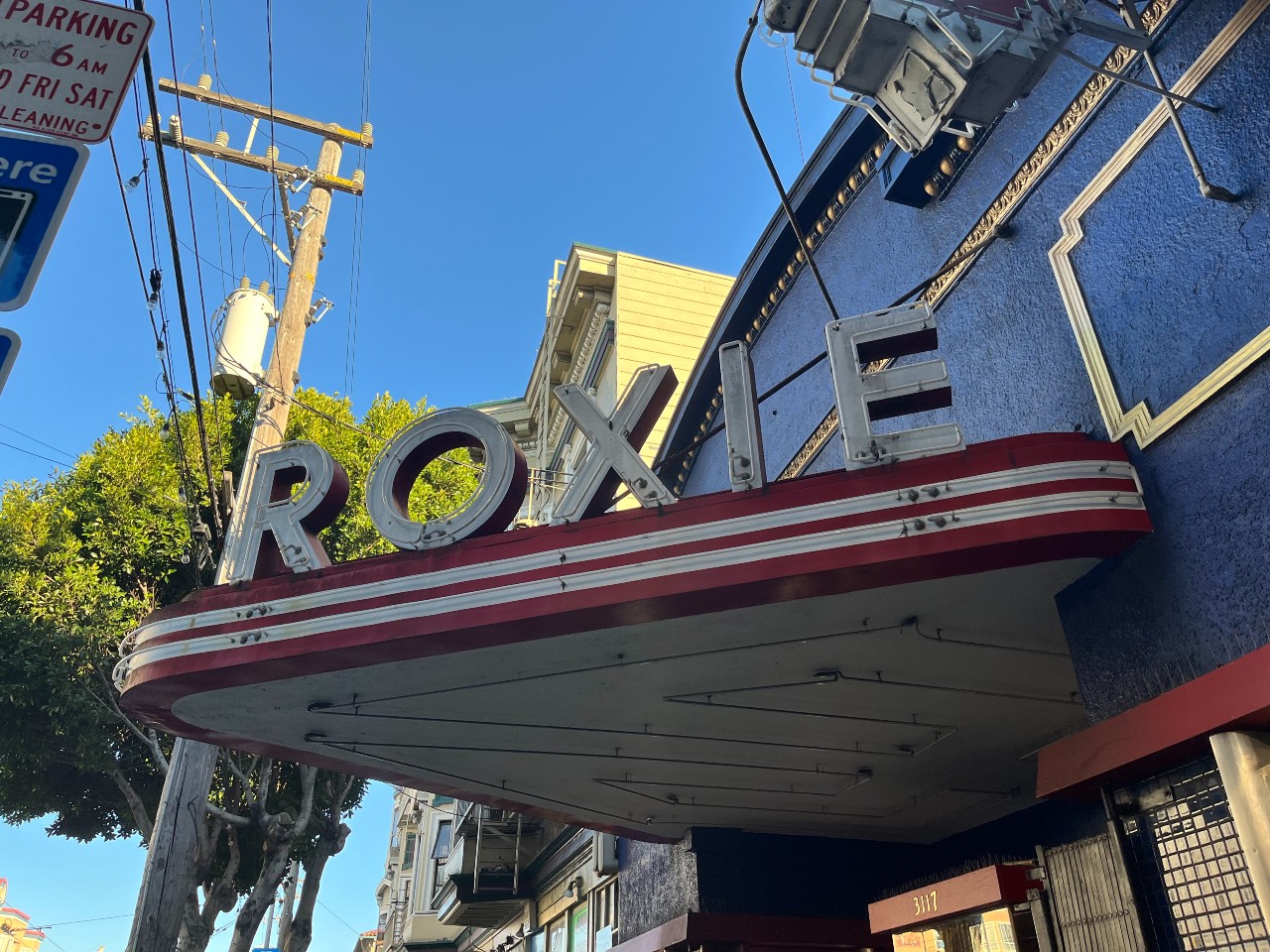 With Staff Picks, management tries to make their special events with Q&As attached to them to connect with the community at large. The Roxie also programs a year-round Spanish-language film program, RoxCine, and a year-round programming initiative to highlight LGBTQIA+ voices in cinema, called OUTlook.
"There is a certain group of people that are not returning to the movie theaters, and we don't think they'll ever return … and they might not ever return," Sloan said. "We're not counting on them returning. So, our programming strategy has changed a bit since we've reopened and we're still, it's a whole new world."
That means ensuring that Roxie is showing films other theaters are not showing, and which aren't on streaming services in a matter of weeks.
Filmgoer Netta Fedor made her way to the theater for Memoria's special screening and spoke after the show about why she has been a paying member of the Roxie for the last 20 years.
"For me, there's absolutely no comparison. It's the experience," she said. "It's not only the programming here, but it's the atmosphere, the experience of seeing things in person. So, to me, there's just no comparison with being in an audience and having that vibe, the screen, the sound, and the feeling of the community. It's absolutely magical to me."
When the Roxie closed in 2020 because of COVID lockdowns, it shifted to online screenings to maintain community engagement. The theater also leveraged the time to upgrade bathrooms and replace aging seats. Amid the construction, staff stumbled upon a relic — a ticket for a show at the Poppy Theater. It was over a century old, but was perfectly intact. Even though the film industry has changed, and the Roxie has had many identities since the early 1900s, this ticket was a nod to the theater's survival, and how it continues to adapt and grow as a community asset in and around San Francisco's Mission District.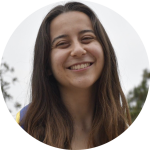 Shayna is a recent UCLA graduate with a degree in English and Film. While at UCLA, she worked at a boutique talent agency and edited student films. She was also a popular reporter for UCLA's HerCampus online publication, where she wrote on love, sex, and relationships, and worked on tv pilot scripts and features which explored the perils of young womanhood, and delayed coming of age stories. Shayna's friends know her for her devotion to multiple aspects of modern nerd culture, when not otherwise engaged in passionate rants about intersectional feminism or how the superhero genre is corrupted through corporate and military influence. Shayna grew up in San Diego, CA, and had the privilege of attending San Diego's Comic Con and Shakespeare plays at the Old Globe each summer, which deeply influenced her. During her experience at UCLA, she learned she had two loves: entertainment and politics--and came to recognize how, in modern American society, both are too often one and the same. Shayna hopes to find a middle ground between the two passions after completing Stanford's Masters in Journalism program, and remains ardent about learning to use new media technologies to boost narratives of those that are less seen in our society.