---
Caitlin Quinn loves Pacifica for its strong local community and how neighbors know each other. The small, colorful houses in the coastal city's West Sharp Park neighborhood are built close to each other and at the end of the street you can see the ocean.
However, Quinn thinks that her once familiar neighborhood has changed a lot in the past couple of years. Former long-term tenants near her house moved away, some in search of more affordable housing. Over time, more homes were converted into short-term rentals occupied for less than 30 days. "Neighbors have been replaced by a sea of constantly changing faces and cars," Quinn said at an Oct. 10 City Council meeting, where an amendment of the current short-term rental regulations was discussed.
Quinn, who has lived in Pacifica for five years, is not alone with her concern that short-term rentals change the face of the coastal town.
"All of us (are) feeling the same troubling sensation that we're losing our neighborhoods, having the neighborhood character change and deteriorating our limited housing," said Cindy Abbott, executive director of Pacifica's Sanchez Art Center, at the council meeting.
Since the emergence of platforms like Airbnb and Vrbo, short-term rentals have spread widely across the globe. What started as a "rent out a room to supplement your mortgage," soon turned into a booming business model.
According to the short-term rental analytics firm AirDNA, there were 194 short-term rental listings in Pacifica as of October 2022, 85 percent of them being entire homes instead of private or shared rooms, a 20 percent increase in total listings compared to October 2021.
Short-term rentals are financially beneficial to the city of Pacifica as they pay transient occupancy taxes. Since the fiscal year 2018-19, the city received more than $2.1 million in such taxes, accounting for about 4 percent of the city's total tax revenue. Tourists also strengthen the economy by spending money in local stores and restaurants. Moreover, short-term rentals can serve as a side income for homeowners.
"I'm a single mother and cannot afford the home on my own," Cassandra Jones said of her family house in Pacifica at the Oct. 10 meeting. "So, the short-term housing rental has allowed me to keep our home in the family."
Abbott, Quinn, and other residents said that they don't oppose homeowners renting out a room in their home for a side income. Their main complaint is un-hosted short-term rentals, which are increasingly bought by corporations above market value.
"I would love to buy a home here in Pacifica," said Darcy, who has been renting a place in town for 10 years and wanted to be referred to only by his first name. "But how can you compete, when corporations come in and pay all in cash."
Pacifica resident Cheryl Greene agreed. "Corporations have different values and different needs," Greene said. They're not going to be "advocating for the things that make Pacifica a better place to live, what they care about is making money."
There is no comprehensive list of how many short-term rentals are owned by corporations as opposed to individual homeowners, but the number of units operated by a host can serve as a proxy. According to AirDNA data, 21 percent of Pacifica's short-term rentals are operated by a host with just that one unit, another 21 percent by a host with two to five units on their profile, and the remaining 58 percent are operated by hosts with six or more short-term rentals.
With 19 vacation home listings, Marbella Lane is the only property management company with more than 10 listings. It has 19 vacation home listings in Pacifica, which is an increase of 240 percent compared to last year.
Abbott and Quinn are also worried about long-term impacts. In particular, they refer to a decline in school enrollment resulting in decreased state funding, as well as the loss of volunteers and repeat customers of local businesses. Data by the California Department of Education show that school enrollment in Pacifica declined by 7 percent in 2021-22 compared to 2020-21 and by 10 percent compared to 2019-20. However, it is not known whether this decline is due to short-term rentals replacing long-term tenants or other factors such as the upheaval due to the pandemic.
In response to increasing complaints about short-term rentals, the City Council voted on Oct. 10 to cap the number of short-term rental permits at 150. However, the cap won't take effect until it is evaluated and approved by the Coastal Commission.
The number of 150 is based on an analysis by city staff, which identified 148 compliant short-term rental properties in September 2022. Another 24 short-term rentals were unresponsive and subject to enforcement efforts by the city. Besides, the city staff points out that the number of active short-term rentals listings frequently changes with new properties being added and existing properties being removed by operators.
"A cap is a great place to start and is specifically useful so that we have the time at our leisure to discuss what a really strong ordinance regarding short-term rentals looks like," said Mayor Tygarjas Bigstyck.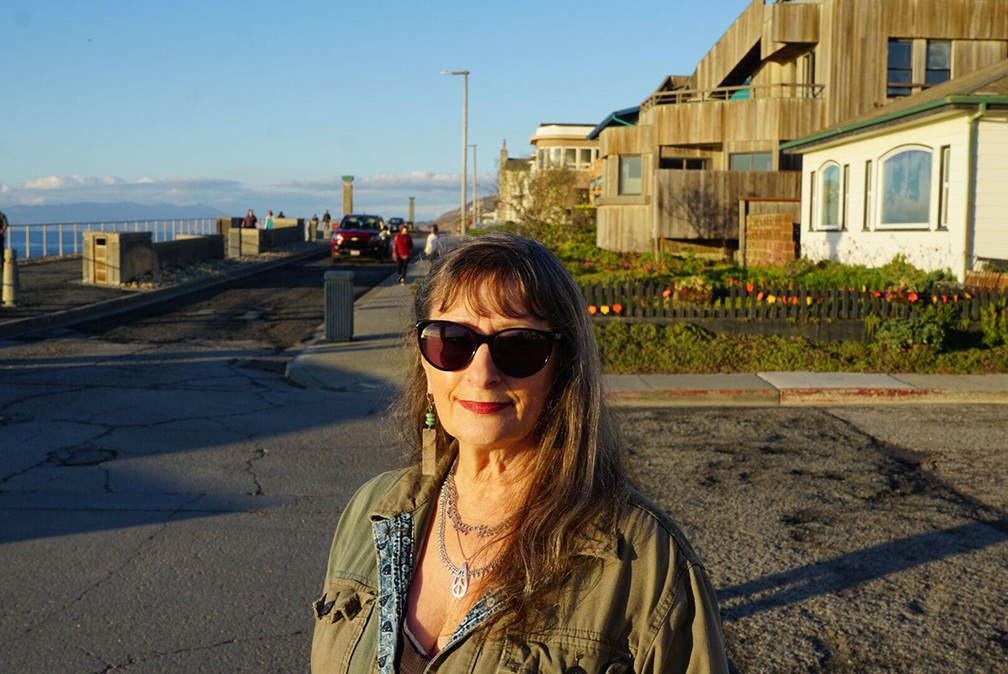 A thorough ordinance could include neighborhood-specific regulations, separate rules for hosted and un-hosted short-term rentals, regulations on the number of guests and cars allowed, as well as minimum stay regulations.
"We can regulate bedrooms; we can regulate time periods," Councilmember Sue Vaterlaus said in an interview. "There's a lot of things that we can regulate. We can't regulate sales." She voted against a cap of short-term rental permits because she "believe(s) in personal property rights and the right to rent out your house."
Pacifica is not the first coastal city to discuss stronger short-term rental regulations. Half Moon Bay passed an ordinance in September 2021 that included a 60-day limit on unattended hosting, meaning that homeowners are only allowed to rent out their house without being on-site themselves for 60 days in a year. The limit is intended to discourage the purchase of houses for the sole purpose of running them as short-term rentals all year long.
Before coastal cities can implement short-term rental ordinances, however, they need approval from the California Coastal Commission. The state agency plans and regulates the use of land and water in the coastal zone and wants to make the coast accessible to everyone. Half Moon Bay still awaits the Commission's approval to enact its short-term rental ordinance.
Bigstyck also considers the Commission the "the biggest obstacle" in quickly implementing a cap in all neighborhoods.
"I plan on speaking to various coastal commissioners sooner than later so that I can have a more robust understanding from their perspective," he said. "But so far it seems to me that having short-term rentals in the coastal zone allows for greater accessibility for those who are trying to visit the beach, which is primarily their mission."
According to Assistant City Manager Yulia Carter, city staff consulted with the Coastal Commission regarding the council's attempt to establish a cap of 150 short-term rentals. The commission requested extensive data, which the staff is currently compiling. Afterward, the item will come to the Planning Commission and then the City Council. Carter said the timeline is unknown at the moment but will likely come back to the city in early 2023.
"While the majority of hosts on Airbnb today share just one home and short-term rentals comprise less than 1 percent of housing stock in Pacifica, we welcome the opportunity to work with local leaders to advocate for short-term rental rules that help address community concerns and ensure home sharing continues to be an important source of income as people navigate the rising cost of living," said an Airbnb spokesperson in a written statement on the subject.
Although the total number of short-term rentals may be insignificant in relation to Pacifica's overall housing stock, the vacation rentals are concentrated in the coast-front neighborhoods West Sharp Park and Pedro Point.
Looking at the short-term rentals in their street in West Sharp Park, Abbott and Quinn both said they appreciate that the council devoted attention to the topic that they personally care about deeply. While they consider the cap a good first step, they hope to see a thorough ordinance that addresses long-term and neighborhood-specific impacts.
"Every time a corporation buys a property to become an un-hosted short-term rental in a Pacifica neighborhood, a family is robbed of a much-needed home," Quinn said. "Without neighbors there is no community, only a revolving door of tourists."