As nation-wide protests in Iran entered the fifth week, the Iranian communities in the Bay Area continue to gather in solidarity to demand justice for Mahsa Amini, also known to her family by her Kurdish name Jina Amini as Iranian laws prohibited her from using her Kurdish name.
The 22-year-old woman was traveling in Tehran from her hometown of Kurdistan Province in northwestern Iran, when the morality police arrested her for allegedly violating hijab laws. She died three days later in custody. Her death has sparked the largest protest in Iran in recent years, and outrage among the diaspora community around the world.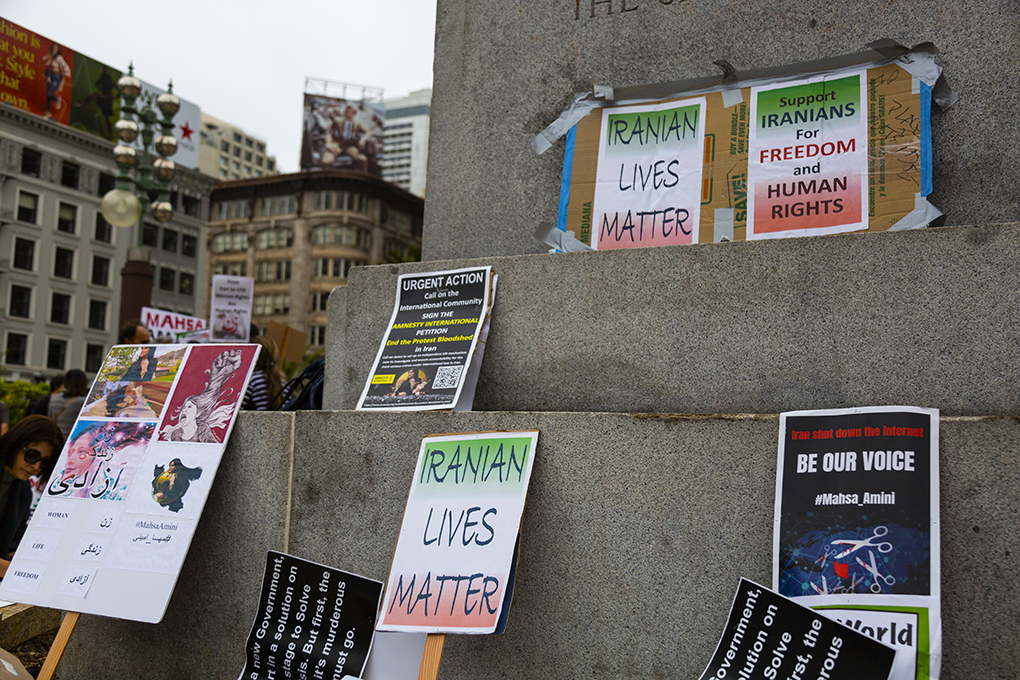 "[The death of Amini] was the last straw for us. There are so many of our girls killed under this regime. For what? For our hair?" said Ghazaleh Jahromi, a 34-year-old resident of Oakland, who joined hundreds of people in a rally on Union Square on October 15. "That's a tipping point because that could have been anybody's daughter. That could have been any of us," she added, urging Iranians to come together in solidarity.
Tehran responded to the mass protests with a deadly crackdown. Human rights groups estimate that at least 200 people have been killed in the past month, and many more injured. As Tehran disrupted the internet service in the country, many Iranians have turned to circumvention tools to bypass censorship.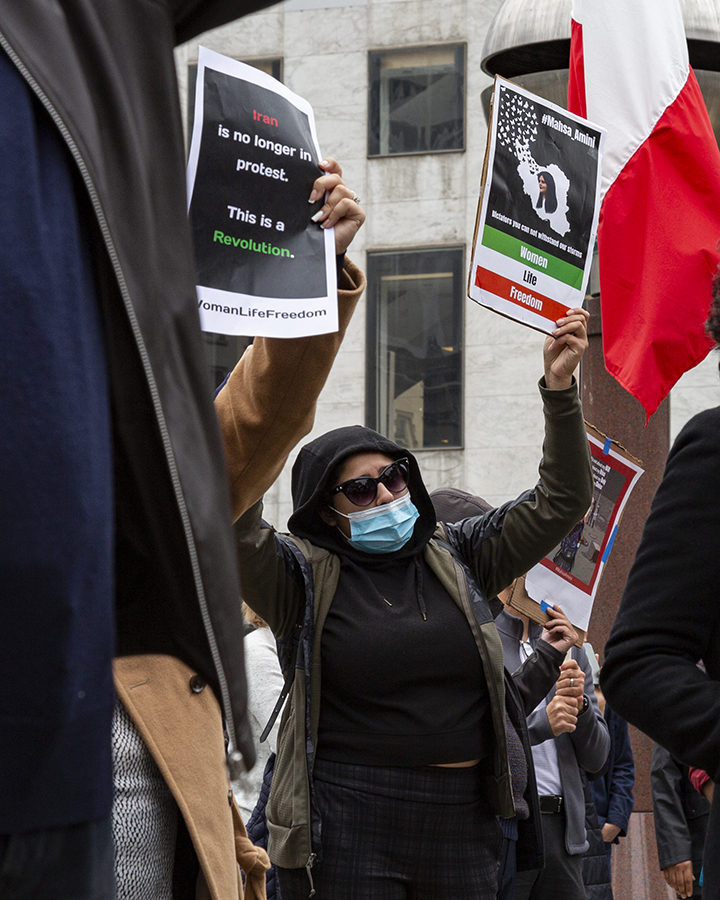 On Union Square, protesters urge people to speak up for Iranians on social media. "[Social media] has been a really powerful part for amplifying the voices of the people in Iran, whose internet has been cut and who are being attacked, imprisoned and killed," said Nira Geevargis, whose parents are Assyrians who moved to the U.S. from Iran. She encouraged people to continue to protest and speak up.
As women of all backgrounds take to the streets, men have joined their cause. Nima Soleimani wants men to educate themselves about gender inequality and stand up for women in Iran. "I think that men should be outraged at the way women are being treated, and uplift women's voices, create a new positive image for men," he said.
Soleimani, who has lost family members to religious persecution in Iran, hopes to visit his homeland when democracy arrives. "It's really important to me to keep this cause going because I won't be able to go to Iran until there is regime change," he said.