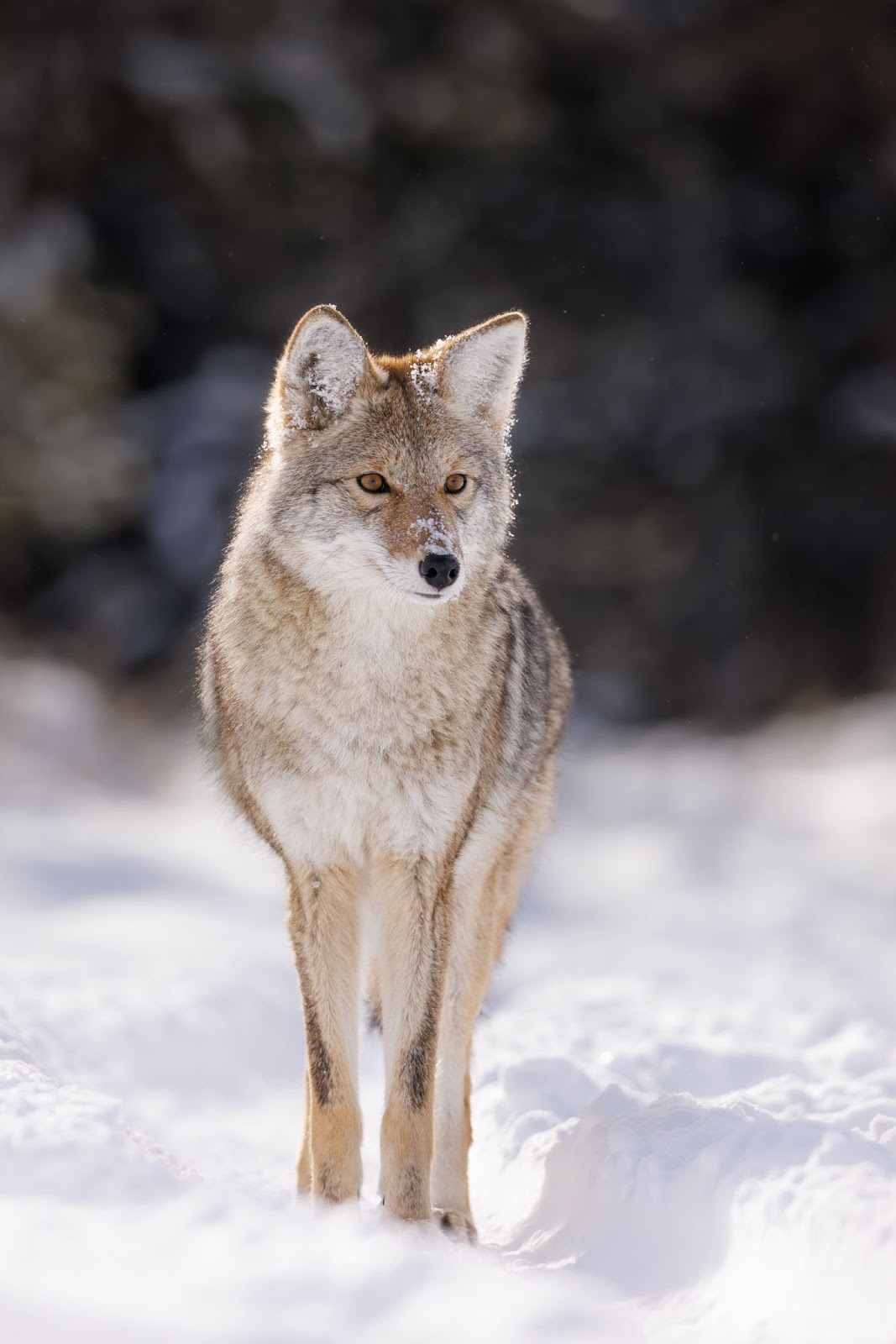 On a cold night in the depths of the Wyoming countryside there are two sounds – coyotes singing and the wind that never stops. They both howl as if having a conversation with each other, giving life to the vast expanse of sage and sand.
To these sounds of nature, hunters have added another – gunfire – as part of a sport that exists in the shadows, coyote killing competitions.
Coyote hunting has been a part of society in the American West for decades, becoming a pastime in a region where the closest professional or college sports teams are a day's journey away.
Though state lawmakers protect these competitions, events are clouded in secrecy to avoid conflict with wildlife rights activists who hope to put an end to the bloodshed.
Hundreds of small private competitions have popped up across the country where hunters win cash prizes by killing the most coyotes in a single day. Runners-up also win prizes for ugliest, largest, or even smallest (i.e. youngest) coyote of the hunt.
At the end of a competition, the loots of the day are stacked in piles. After the winners have been determined and celebrations are over, a few coyotes are skinned for fur and the rest discarded in the nearest dumpster.
The "Wyoming Best of the Best" (WBOTB) is the largest coyote contest in the state. The group's founder Mark Gillespie gathers participants for seven qualifying coyote hunts before the top twelve teams earn the right to participate in the state championship.
"We are not doing it to harm the animal, but help with the ecosystem," Gillespie said ahead of the February 6th qualifier in Rock Springs.
Members of the Wyoming Wildlife Protection Group, led by Madhu Anderson, picketed outside Buddha Bob's restaurant – the meeting place for the qualifier – each night during the week leading up to the competition.
"Our long-term goal is to ban wildlife killing contests throughout the state of Wyoming," Anderson said.
Finding local support for her cause has been difficult. "We have been called names, given the middle finger. One evening during the protest, someone distracted us with small talk while another person placed a dead coyote near us."
As wildlife ethics and public perceptions of predators become more ecologically driven, states are moving to ban hunting competitions. California was the first to ban all wildlife killing contests in 2014. Since then, 7 more states followed.
Even members of the broader hunting community have spoken out against the sport, claiming that commoditized competitions stain the reputations of ethical hunters.
Wyoming, however, remains the sport's safehouse.
Wyoming's Game and Fish Department's policies outline that coyotes are predators.
Unlike game species which require specific credentials to hunt, anyone can hunt an unlimited number of predators using guns, traps, or by chasing them on snowmobiles until they tire and can be run over – a practice called "coyote whacking" that Wyoming lawmakers protected in 2019.
Anderson believes, "these contests give the wrong message to our children that killing for fun and cash is okay."
A participant in several past WBOTB events – who requested to remain unnamed for this story – competes with his teenage sons, both of which started hunting coyotes with their father at age 5. They killed 1o coyotes on one championship day to clinch the state title.
In a YouTube video, the man's then 5-year-old pulls the trigger on his first coyote.
After being lured in by a coyote call, the animal sits atop a hill to pee. The father can be heard saying "shoot him, shoot him, just squeeze." There is a brief pause. Then a bang.
The female coyote is blown backward by the shot, instantly killed. The man and 5-year old son laugh together and celebrate their shared moment. "I dropped him," the kid says. "I got him right in the eyeball."
"Nice….can't start them too early" said one of the commenters on the video. "Great job young man! Great job dad!" said another.
To the father, coyote hunting means connection with family and the natural world. He believes a love for the outdoors is being lost by current generations and coyote hunting is a way of rebuilding that bond for young people.
Participants also believe they are helping local communities and wildlife by getting rid of the species that prey upon livestock and more amenable game species.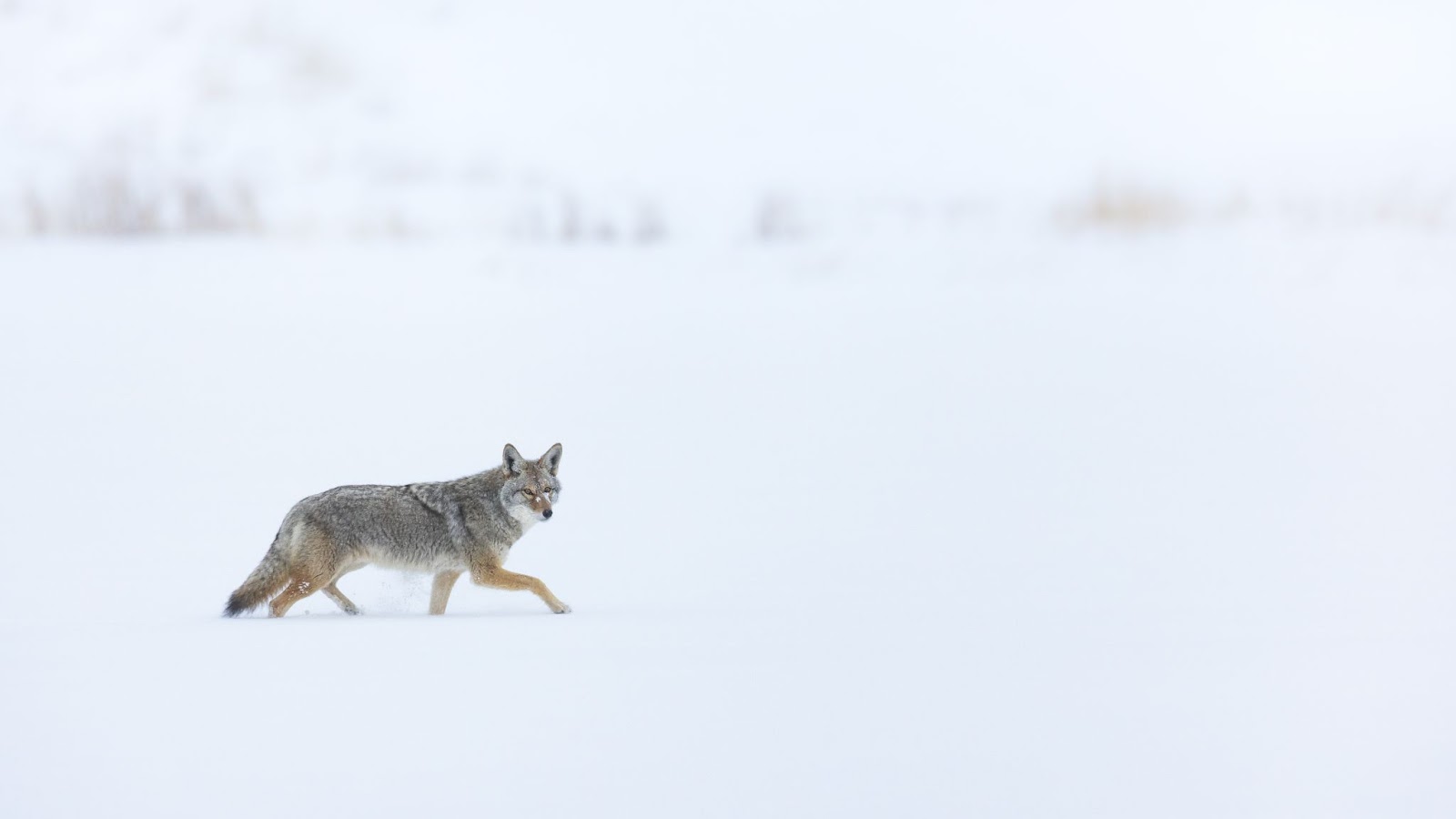 Kristin Combs from Wyoming Wildlife Advocates believes attitudes surrounding competitive hunting are relics of Western settlement. "There's less of a feeling like humans are part of nature. It's more like, we are responsible for nature or we're, you know, in charge of managing nature," Combs said.
Only in recent decades, however, has the sport turned competitive.
"The minute you start to commercialize something, it just corrupts it from the inside out," Combs explained. Coyote hunting on its own is free, though WBOTB charges a $50 registration fee and winning requires a specialized array of tools such as electronic coyote calls to lure animals quickly.
Recent studies suggest that, "the mass killing of coyotes disrupts their family structure, which results in more breeding and migration and causes young, orphaned, inexperienced coyotes to look for easier prey than their preferred rodents," Anderson explained.
Citing new science, Game & Fish departments across the nation, including Wyoming's, publicly denounced the sport. On the ground, the story looks different.
Pete Dube, the president of Wyoming's Game & Fish commission said his department has little control over hunting competitions. Despite being the leading body for both hunting and conservation policy, the state's predators are managed by the Wyoming Department of Agriculture which appeals to the desires of constituents with longstanding beliefs in mass eradication tactics.
The Wyoming Department of Agriculture could not be reached for comment.
According to Combs, "The Game and Fish Commission calls hunters their customers and so that's who they want to keep happy. And in a lot of hunters' minds, eradicating predators is helping boost prey populations even though we know ecologically that is not true."