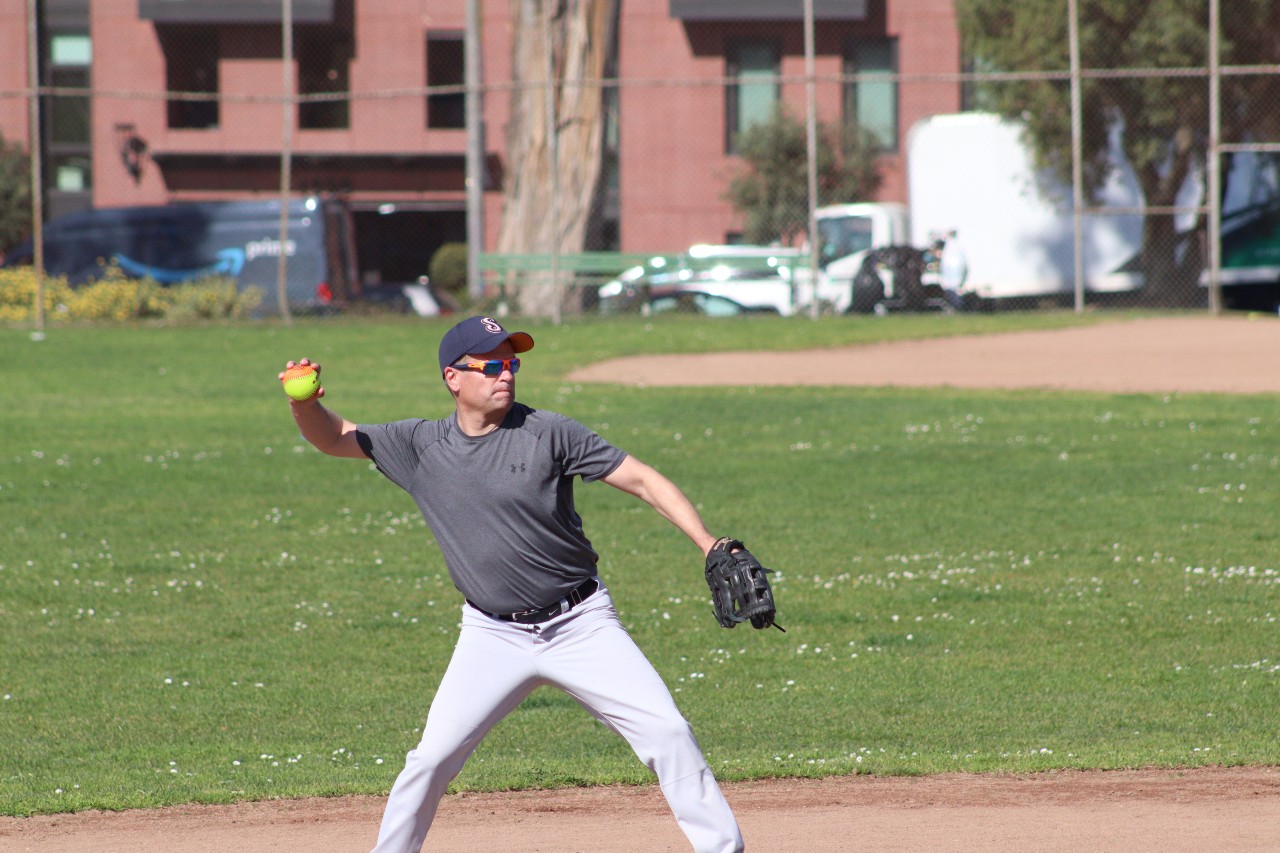 On Friday and Saturday nights in the late 1980s, with $5 for bus fare and drinks, and a fragrance to spray away the sticky scent of cigarette smoke, Orlando Diaz would head to Breadsticks, the local gay bar in Flushing, Queens. One night, Diaz was shooting pool with a couple of guys there, and they announced they were forming a new softball team. They proposed Diaz come for a try out.
"I've never played before," Diaz remembers saying.
"It doesn't matter," came the reply.
As an 18-year-old gay man longing for a sense of community, Diaz decided to follow through. Soon enough he became a member of their team, the Bandits, which played against other gay teams in New York.
"We would play softball, then go to Breadsticks, have a couple of beers, play some pool, have some laughs, and then go home," Diaz said.
Diaz, a mortgage broker, hasn't stopped playing in the 36 years since. He is now the coach and pitcher for the San Francisco Sluggers, one of the 40 teams in the San Francisco Gay Softball League.
When the Sin City Classic, a multi-day LGBTQ+ amateur athletics event in Las Vegas, opened a master's division in 2019, Diaz pulled together members of the Sluggers who were 50 years and older together and formed a new competitive team known as Impact.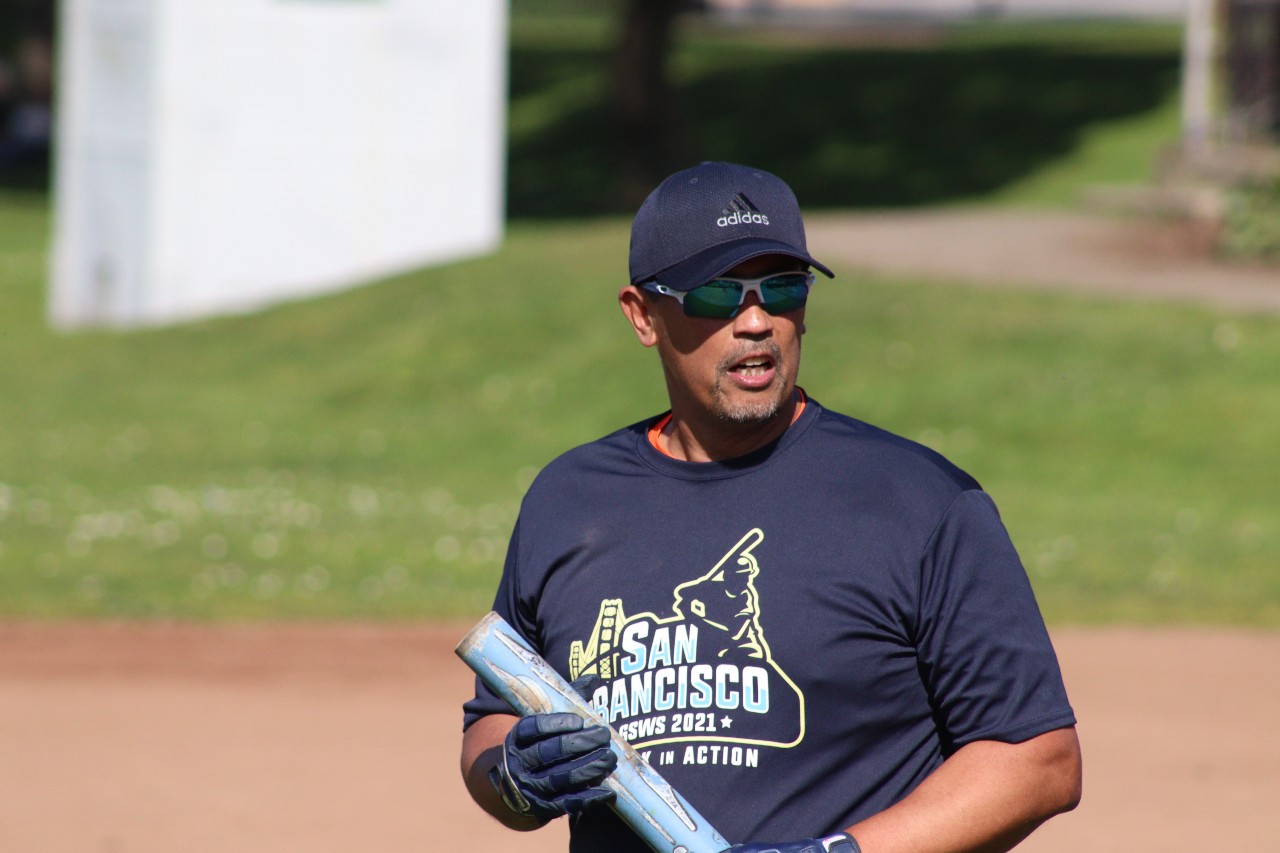 In January, Impact secured a three-peat in the masters division at the Sin City Classic. The glory of winning, though, is just a small factor in why the members of Impact, many of whom have played softball for decades, continue to play the sport. For them, softball is a means to stay connected with friends and preserve community.
"It's like coming home when we [play]," team sponsor and first-base coach Bob Siefert, who owns a mortgage lending firm, said. "It's like one big extended family."
The members of Impact credit their title as undefeated champions of the Sin City masters division tournament in mid-January to the tight bonds they share and the ability to remain calm in stressful moments.
Impact led throughout the final game against the Washington D.C. National Allstarz, until the Allstarz rallied in the fifth inning to tie it, 10-10.
"So I brought them all in, and what I tell my guys is, 'As a team, let's all take a deep breath and just exhale—the only thing that matters is what we do right now,'" Diaz said.
Outfielder Tyler White, a retired software developer, said the team tempered its nerves.
"It was slow and steady," White said. "We said, 'Well, our turn, let's go hit and hold them.'"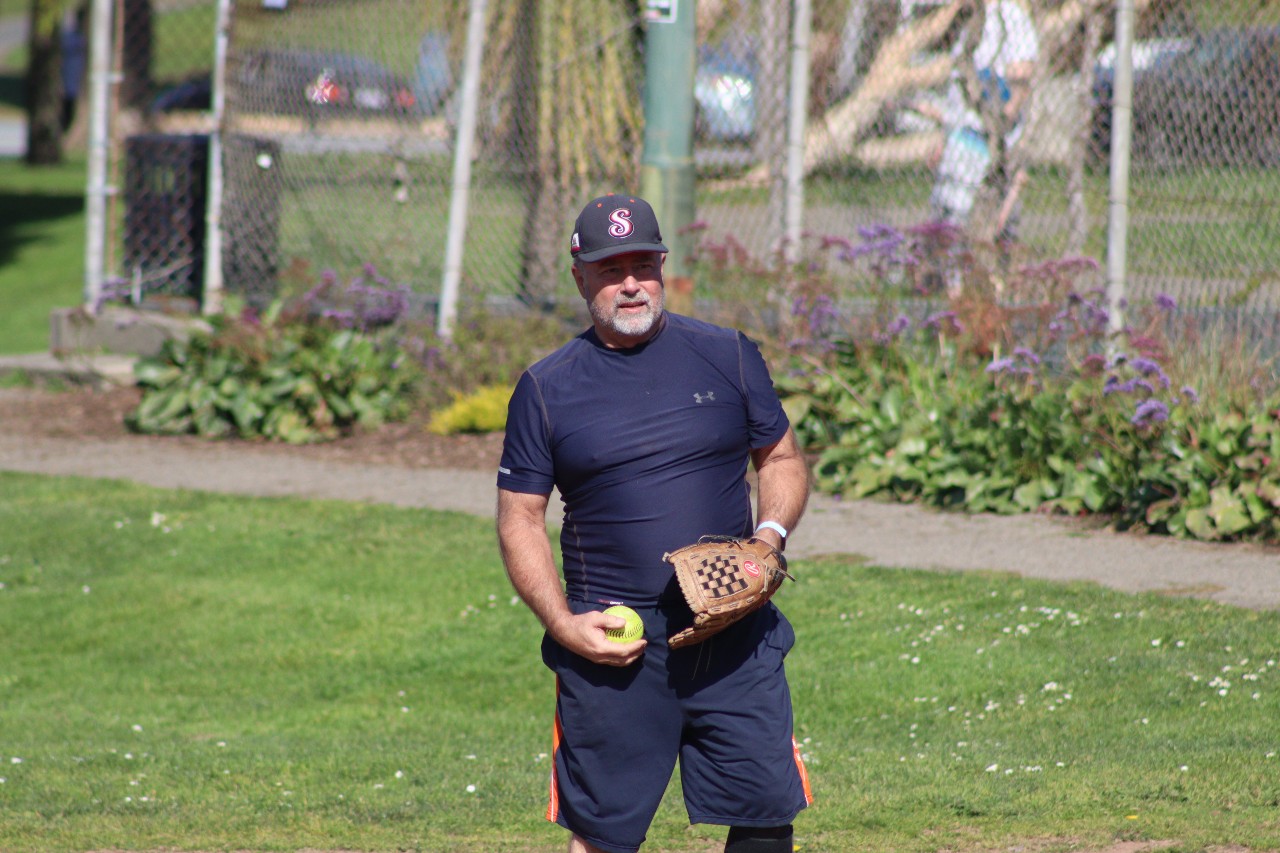 When Impact came out in the 6th inning, the wispy clouds over Sunset Park in Las Vegas began dissipating. Under a newly indigo sky, Impact scored five more runs and held the Allstarz scoreless in their final at bat. With a 15-10 victory, Impact captured their third consecutive tournament title.
Ultimately though, the members of Impact would have departed Las Vegas with fond memories even if the outcome had been different.
"I remember hanging out, the off-the-field stuff," team member Steve Wanczyk said. "Those are the things that resonate with me."
From his early days in the sport, Diaz said he remembers bonding with his teammates as they traveled around the country to different softball tournaments. They flirted with other players, negotiated who could have the hotel room for a hook-up and held mock funerals for one another when they passed out from drinking too much.
"We'd lay flowers, get the Bible out of the hotel and got on our knees, like we were praying," Diaz said, describing the mock funerals. "They're still playing. I'm playing, and we always have a nice reminiscence every time we see each other."
For some, like White, softball was a conduit to a more accepting world.
White played Little League when he was a kid, but said he wasn't very good.
"Part of it was not feeling comfortable just knowing I was gay," White said.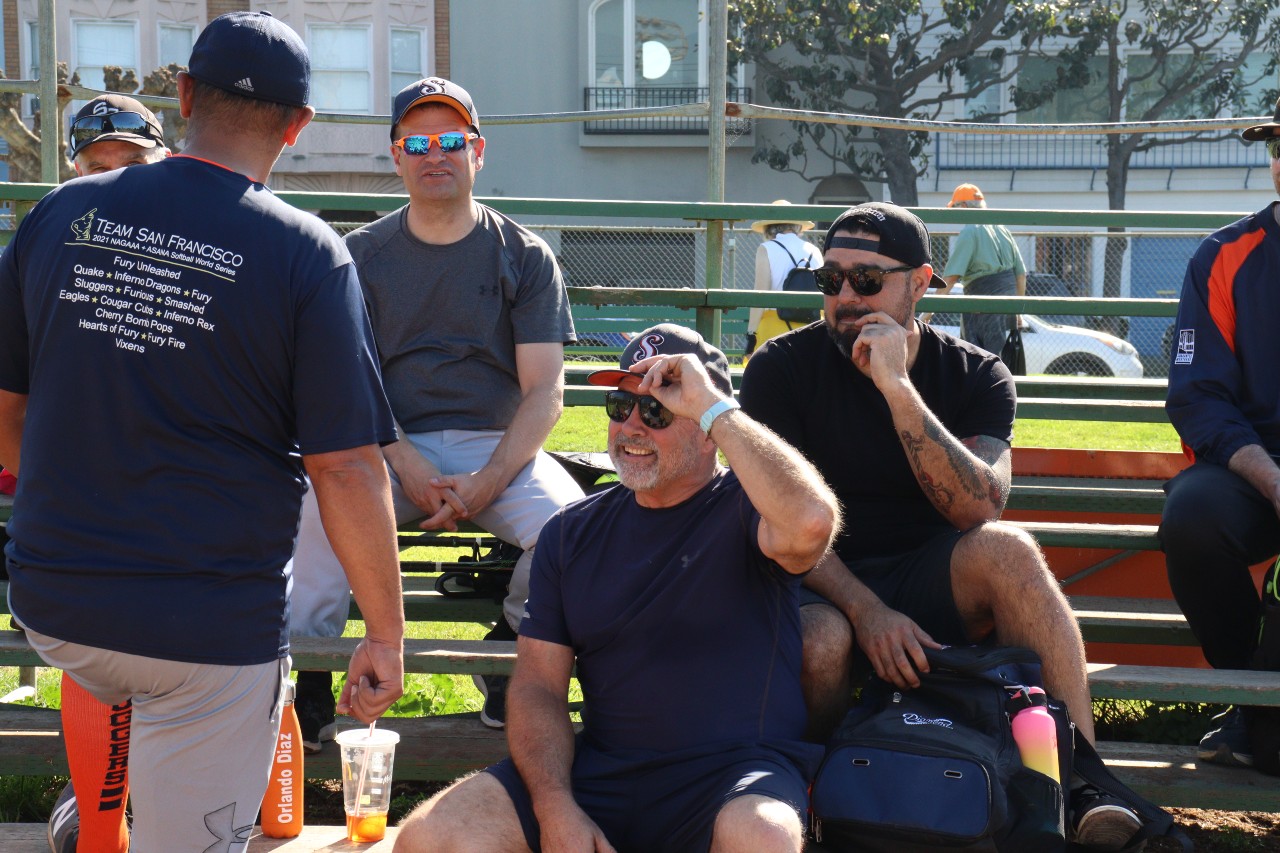 Things started to change for White, when, at the behest of a friend, he attended his first softball tournament in 1995 in Fort Lauderdale.
"When you're closeted, young and figuring all this stuff out, … you don't know what the rest of the world has to offer," White said. "It was validating … to be in a place where you're suddenly a part of the majority."
The more he played in the gay leagues, the more White felt comfortable and the better he played.
Softball also creates an occasion to propose to your partner of 18 years—at least that was the case for Diaz and Siefert.
The duo met at a gym in 2003 and moved in together soon after.
"It was like love at first sight-type of thing," Siefert said.
They went to their first tournament in Palm Springs a few months later, and Diaz eventually convinced Siefert, who had retired from softball, to rejoin the sport.
Through the years, Diaz estimates he and Siefert have traveled to nearly 90 tournaments together. At a team dinner after the 2021 Gay Softball World Series in Columbus, Ohio, Siefert was giving a customary speech, thanking the players for their commitment and celebrating their accomplishments.
Then he invited Diaz up, got down on one knee and proposed.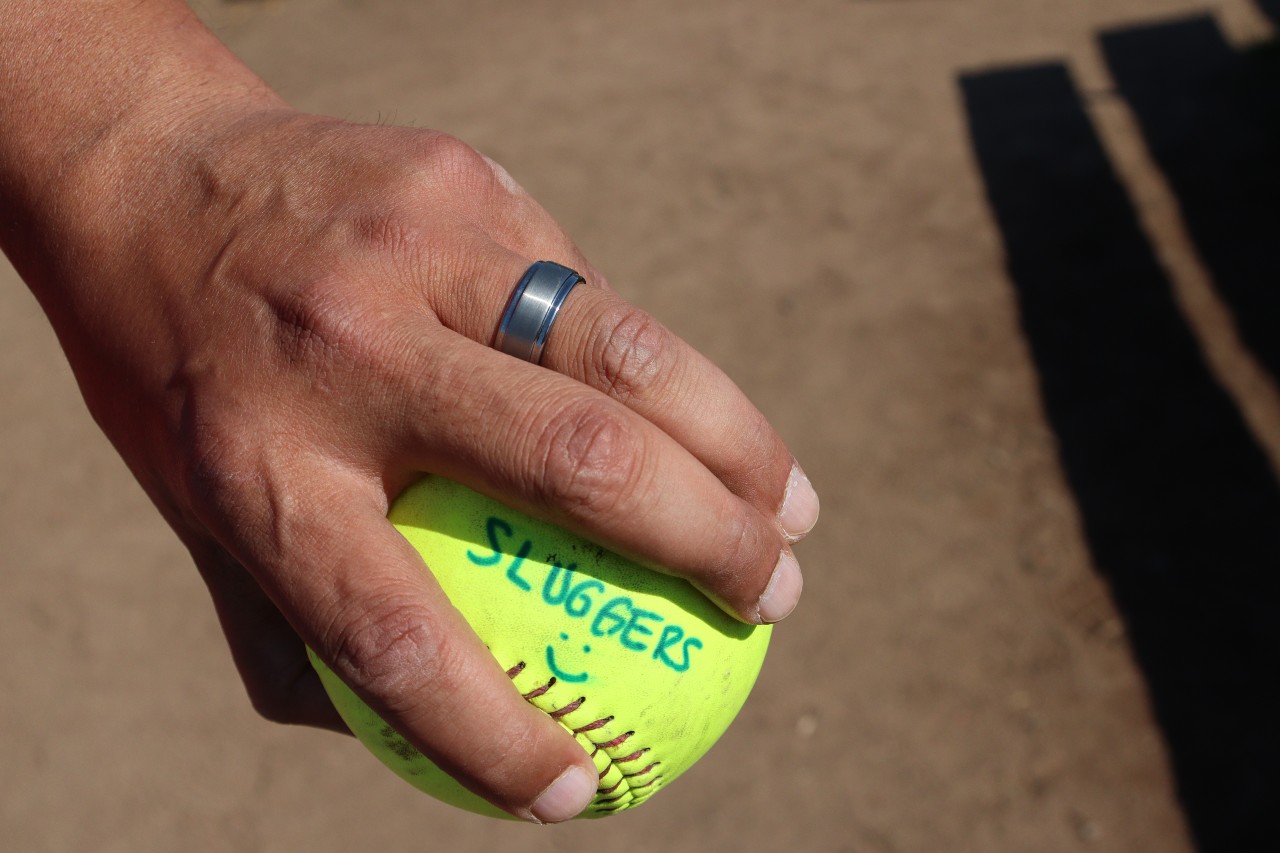 There were a few snafus during the proposal: Diaz, who described himself as "nervous wreck," held onto his cocktail in his left hand throughout the proposal, and Siefert put the ring on his right hand. Then the ring fell off Diaz's finger, but it was soon recovered with the help of the restaurant's patrons.
Within five minutes, Diaz said he was bombarded with texts from softball friends across the country.
"I thought that was pretty cool and kind of made me feel even more special because even people from other cities and different teams were there to share that moment," Diaz said, "and chose to share it with the bigger softball community."
Kavish Harjai grew up in Binghamton, New York, and attended New York University, where he studied psychology and French. After graduating in 2017, Kavish worked at NowThis as a news video producer and writer. Additionally, Kavish helped NowThis unionize with the Writers Guild of America, East, in 2020. At Stanford, Kavish wants to build on and refine his reporting and storytelling skills in order to pursue a career as an investigative reporter focused on technology and social media companies. In his free time, Kavish enjoys reading (his favorite author is Don DeLillo), playing volleyball, listening to house music and making playlist covers.