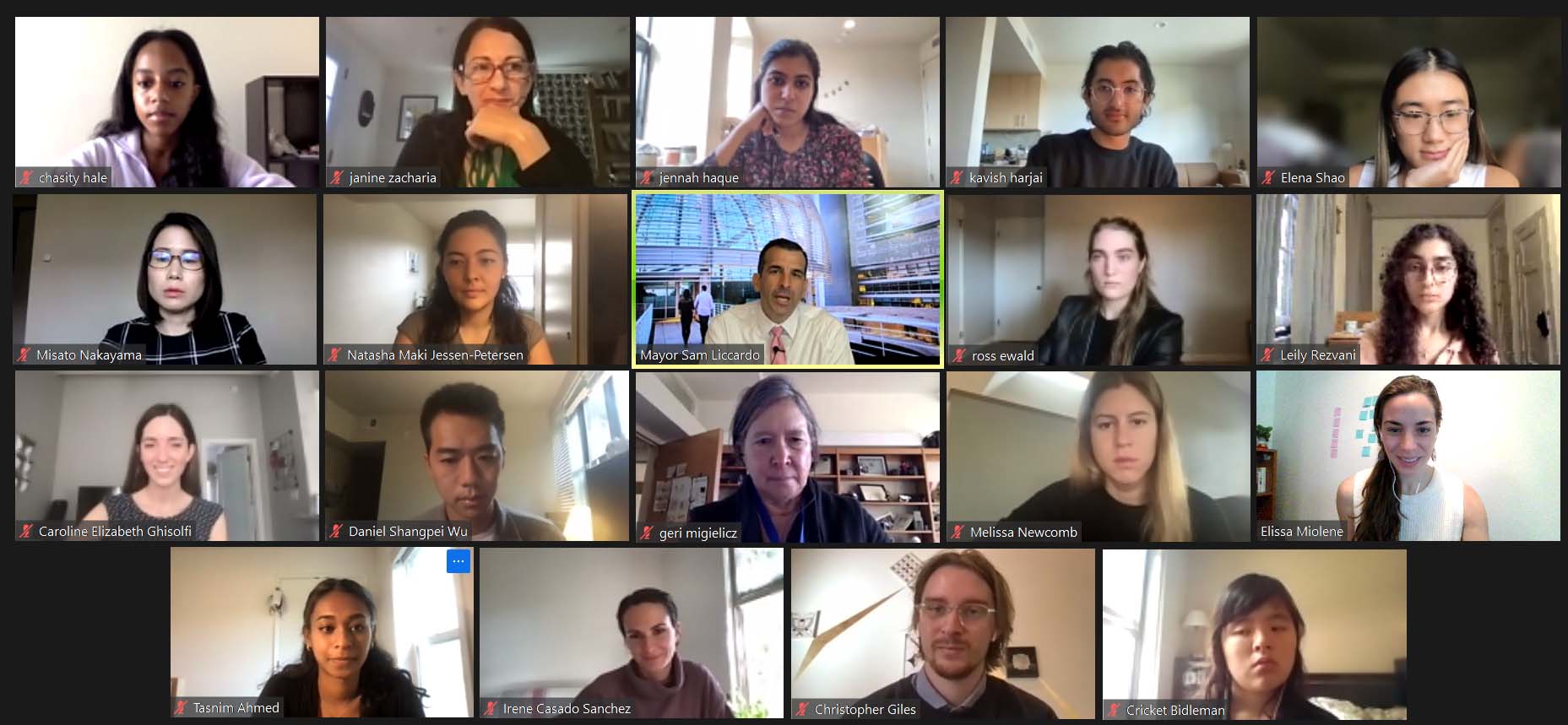 Beset by soaring costs, COVID-19 supply delays and financing troubles, San Jose is struggling to meet its housing construction goals, Mayor Sam Liccardo said in a Nov. 4 interview.
"We're having huge challenges in getting projects that we've approved actually under construction," Liccardo told the Peninsula Press.
"Bluntly, we're not meeting many of our goals," he added.
In September, Liccardo announced plans to create 2,300 new transitional and permanent housing units by the end of next year to help combat the city's homelessness problem.
Liccardo's comments came during a wide-ranging interview in which he also criticized suburban towns for fighting the construction of affordable housing and pushed for replacing the VTA's light rail system that has "failed to deliver" on its promise to be a mass-transit solution. He also urged the state to allow the pumping of purified recycled water back into the system amid persistent droughts.
With regard to housing, Liccardo pointed to complications caused by the COVID-19 pandemic, which has disrupted supply chains and increased construction costs in an already expensive market.
"We're the most expensive construction market in the nation," he said. "To build a typical apartment building costs between $700,000 to $800,000 per unit."
Liccardo said that alongside housing projects, the city is investing in quicker and more affordable housing solutions like motel conversions and prefabricated, modular housing units which, at $100,000 per unit, are significantly cheaper.
San Jose also plans on using $113 million from the state's Project Homekey to purchase four hotels – the Arena Hotel, Pacific Motor Inn, Pavilion Inn, and Residence Inn – and convert them into permanent housing.
As tourists return to hotels, communities are citing economic revenue from those buildings as a reason to stop government purchases. And community pushback for projects to house homeless people overall is high.
"My job as a mayor is to stand in a room with 300 really unhappy neighbors," Liccardo said.
"The hope is that if you've got a council that doesn't have wobbly knees and you've got a local council member who's got some backbone, you can still get projects built," he added.
More pressure to meet San Jose's housing goals could also come from the state. On Nov. 2, California Attorney General Rob Bonta announced the creation of a "strike force" to penalize local governments that don't comply with state housing laws.
Liccardo said he supported the state's measures. But he added that the state could better encourage cities to build housing by reforming its own municipal finance system, which creates "fundamental incentives that tell city councils that they're fiscally better off by saying 'no' to housing and 'yes' to an auto dealership or a large tech campus."
"By reforming municipal finance law, the state of California could do far more to build affordable housing than all of the task forces that the attorney general and the governor want to imagine," Liccardo added.
When San Jose has been able to create units, Liccardo said, they've sometimes been assigned to people from other towns because Santa Clara County allocates available housing from a county-wide waitlist.
"So, we may build a beautiful new affordable project for 250 unhoused residents and find out what we're actually doing is housing people who are from Palo Alto or Gilroy," Liccardo said. "Communities like Palo Alto don't want to build affordable housing, but we're still housing their homeless."
The city was recently able to establish a geographic-specific prioritization process with the county, Liccardo said, so that San Jose's shelters and housing developments will be used to house homeless people in San Jose first.
That will be crucial for San Jose's immediate challenges, including the clearing of a large homeless encampment a few blocks away from the Mineta San Jose International Airport. San Jose pledged to clear the encampment by Spring 2022 after pressure from the Federal Aviation Authority, which will displace around 300 people. Liccardo acknowledged that many of them will be unlikely to accept referrals to shelters and congregate housing.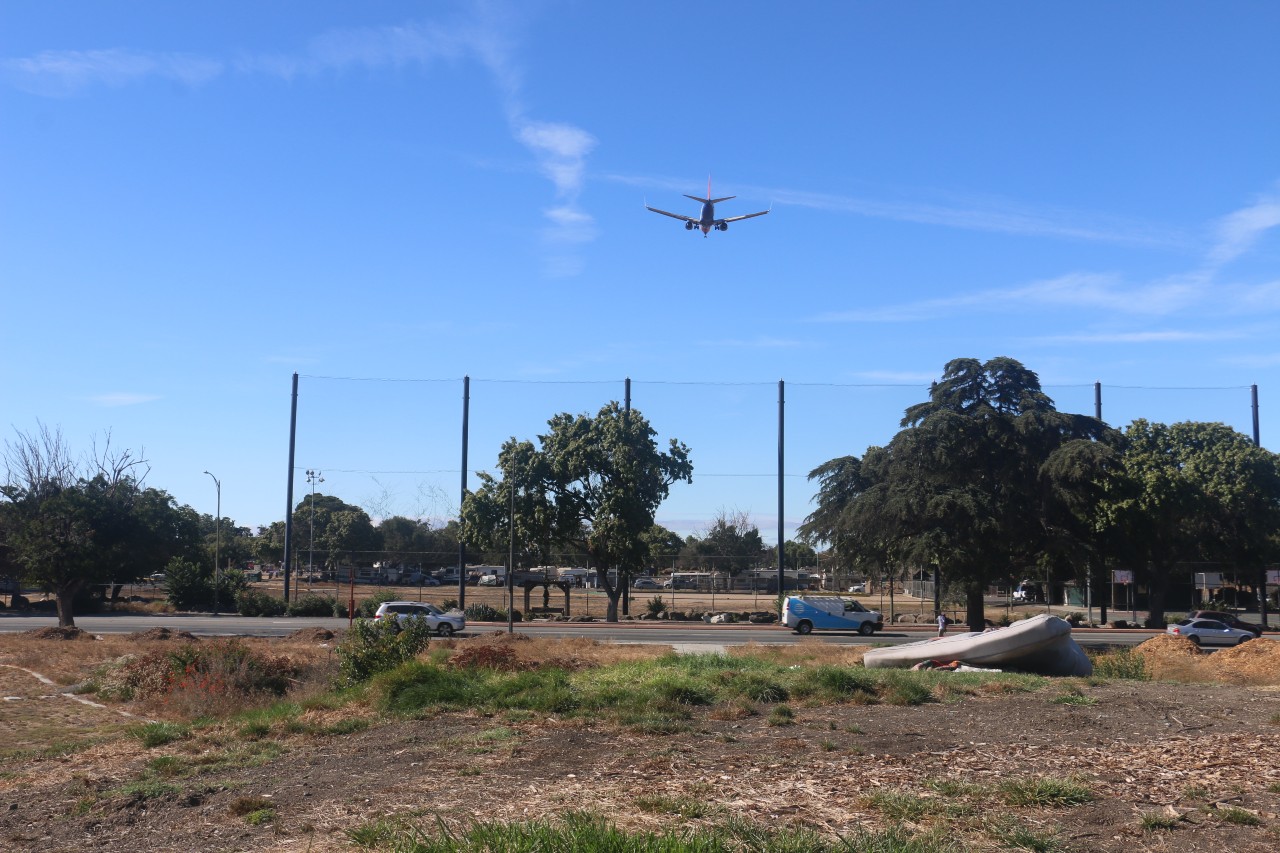 "We know that unhoused residents are much less resistant when what you can get them to is a place where they have their own space with a door and a lock and their own key," Liccardo said.
"We need to get people properly housed, and that's going to take time," he added.
VTA light rail's failure
Liccardo said Santa Clara County needs an alternative public transportation option to the VTA light rail. A member of the VTA Board of Directors, he suggested removing the rail line and replacing it with a fleet of electric buses.
"I think [our light rail system] has largely failed to deliver its promise of two or three decades ago to really be a mass transit solution in our region," Liccardo said. In 2019, the Civil Grand Jury of Santa Clara County found that the VTA light rail is "one of the most expensive and least efficient transit systems in the country."
While the County celebrates progress on VTA's BART Silicon Valley Project, which extended service to northeast San Jose last summer and plans to extend to downtown San Jose by 2030, Liccardo wants to expand the number of protected bike lanes and expand micro-mobility options like scooters — provided it can be done safely.
"It's simply difficult to retrofit a city that's been built for automobiles and do a city built for people," Liccardo said. "And that's the work of a generation, something I've been pushing hard on as we invest in transit, invest in bikes, invest in a whole host of other solutions because we're going to need a lot of solutions."
State should allow more recycled water use
Liccardo, while welcoming the recent rains, said the state needed to do more to contend with droughts that will persist with climate change. Governor Gavin Newsom declared the drought a statewide emergency on Oct. 21. California has recorded the driest year in a century, according to the Western Regional Climate Center.
The South Bay is also home to one of the biggest recycled water plants in the state. The San José-Santa Clara Regional Wastewater Facility currently purifies over 8 million gallons of water a day.
The state hasn't approved drinking certification of the water yet, but Liccardo said he's tried a glass or two himself.  "I can assure you, it's certainly safer than a lot of things that I drank in college," Liccardo said.
The hope is to continue expanding production so that the city can replenish its groundwater aquifers and limit water imports from other regions, Liccardo said.
He said local utilities would begin deploying water smart meters this year to help residents understand when they have leaks. And Liccardo said there can be more advances in residential water cutbacks, as half the city's water goes to outdoor vegetation.
Asked if he had installed a rain barrel yet to capture rainwater, Liccardo said all he had as of the moment is "a bucket in my shower."
This story was reported by: Tasnim Ahmed, Cricket Bidleman, Irene Casado Sánchez, Ross Ewald, Caroline Ghisolfi, Christopher Giles, Chasity Hale, Jennah Haque, Kavish Harjai, Natasha Maki Jessen-Petersen, Elissa Miolene, Misato Nakayama, Melissa Newcomb, Leily Rezvani, Elena Shao and Daniel Wu