Music streaming service Spotify launched its annual "Wrapped" campaign yesterday, a data-driven feature that showcases the artists and genres that people listened to the most, individualized reports of user data highlighting users' top songs and podcasts of the year, how many minutes users spent streaming music and podcasts, and cultural trends that shaped 2020.
This year, Spotify Wrapped revolved around two themes: gratitude and resilience.
New features of the release from 2020 include special statistics tailored about health and wellness, as well as music data about the trends that drove the racial justice movement in the United States. "Wrapped tells the story of a resilient world, made of resilient communities, who powered through unprecedented challenges in a year that seemed to never end," said Spotify VP-Global Executive Creative Director Alex Bodman during a virtual press conference on Monday, November 30.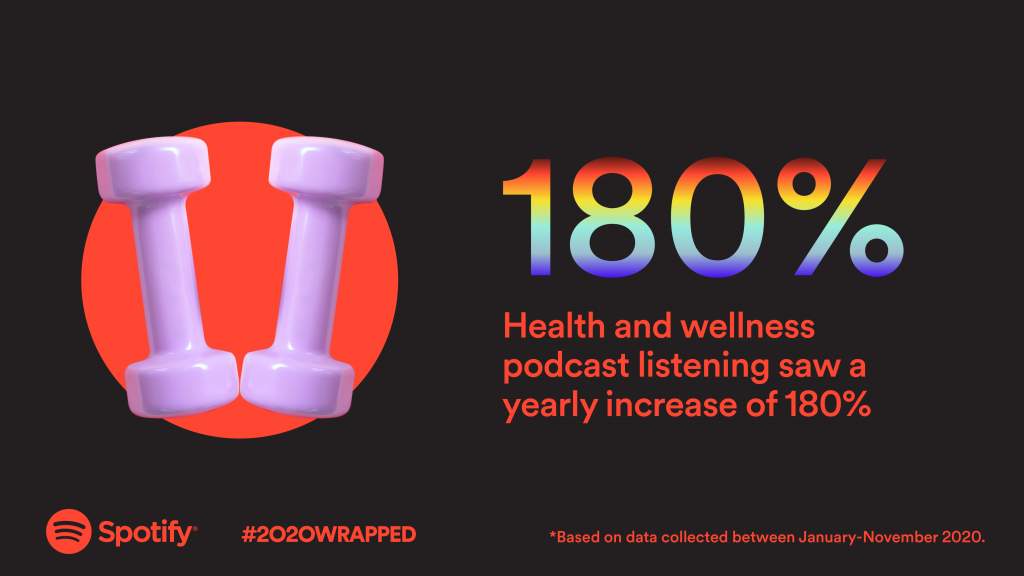 Spotify announced the campaign release in a tweet Tuesday night that "#2020Wrapped is here."
https://twitter.com/Spotify/status/1333980896760836096?ref_src=twsrc%5Etfw%7Ctwcamp%5Etweetembed%7Ctwterm%5E1333980896760836096%7Ctwgr%5E%7Ctwcon%5Es1_&ref_url=https%3A%2F%2Fwww.nbcnews.com%2Fpop-culture%2Fmusic%2Fspotify-looks-back-music-choices-2020-wrapped-n1249678]
Wrapped is a popular activation that many Spotify users look forward to every year. According to Dan Brill, Group Global Creative Director at Spotify, the company "saw a real appetite" for the campaign after it first launched in 2015 as a simple website, and that new features to the campaign have been added in every year since, such as integrating the experience into the app itself as well as expanding internationally across different global markets.
Top global artists for 2020 included rapper Bad Bunny, rapper Drake, singer J Balvin, the late rapper Juice Wrld, and singer The Weeknd.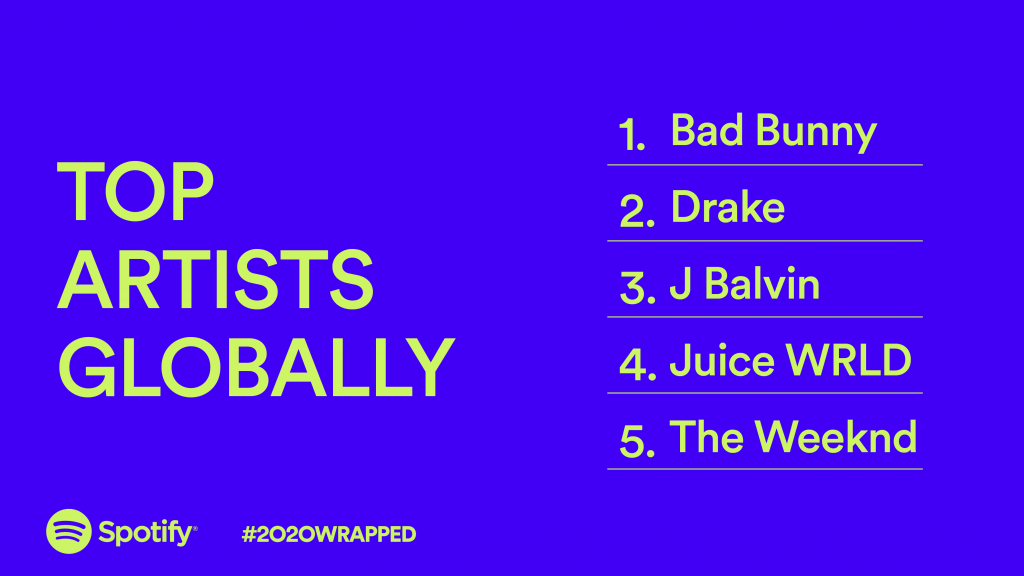 "All of the credit goes to the culture-makers themselves: the artists, the creators, the fans . . . we're just really, really happy to play a role where we can bring [Wrapped] to millions of people around the world," said Brill.
Spotify subscribers can see their individualized Spotify Wrapped campaign at https://2020.byspotify.com/ as well as in the Spotify app itself. Spotify is also offering a version of Wrapped for non-Spotify users for the first time, which can also be accessed at https://2020.byspotify.com/.