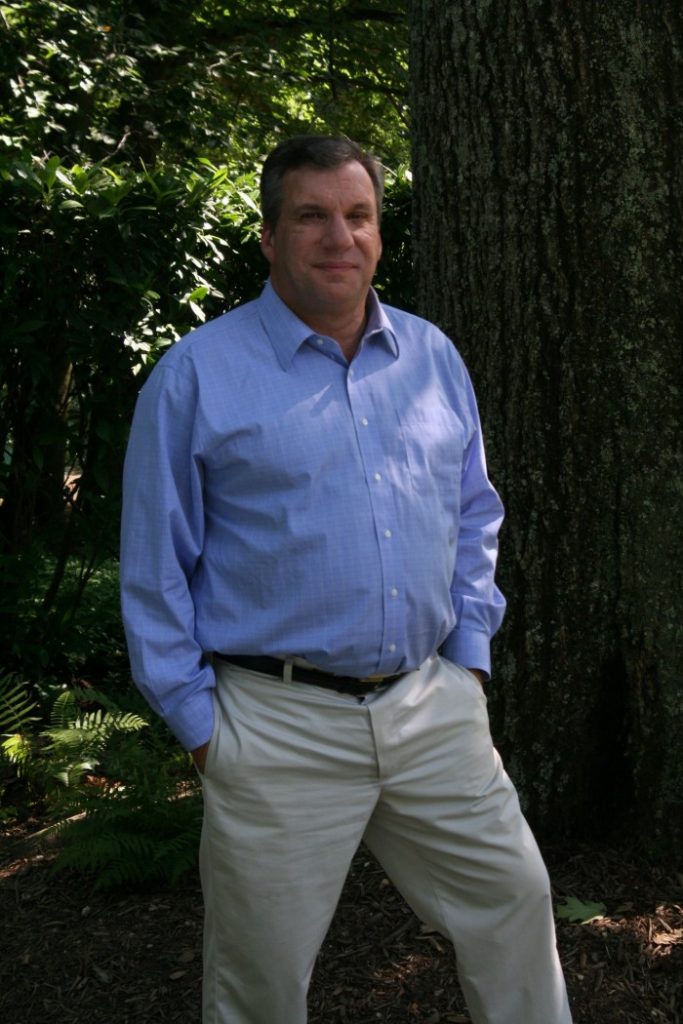 When John Feinstein started full-time at The Washington Post in September 1977, he was the night police reporter. His editor was Bob Woodward, a newsroom legend only a few years removed from his groundbreaking Watergate coverage. One night in 1978, Feinstein wrote a four-paragraph story about a car accident in D.C. The next morning, Woodward told him, "There's a story there."
Woodward sent Feinstein to the hospital to speak to the people involved in the crash. Feinstein learned that one couple involved in the crash was making a joyful late-night journey to tell their parents about their pregnancy. They were hit head-on by a Howard University law student driving home to sleep before an exam. All three survived but were hospitalized. After Feinstein interviewed them, it became a front-page story. Woodward, always a mentor to Feinstein, told him, "The lesson for you, John, is that everybody has a story to tell."
Over the decades since, Feinstein has exploded into one of the most successful sports authors ever, but he still seeks out the story that nobody else notices. Forty-two years after his front-page story, Feinstein released his 42nd book, "The Back Roads to March," on March 3. Now 63, the prolific author returned to a subject far from the public eye: mid-major basketball. Feinstein detailed college programs like Old Dominion, La
Salle and Harvard that "aren't on ESPN every night." He called writing the book a "joy ride." As part of his reporting for the new book, Feinstein spent one January afternoon traveling to a Longwood University game in Farmville, Virginia. As usual, he drove.
"I don't like to fly unless I have to," Feinstein said.
Dave Kindred, Feinstein's former colleague and close friend, said Feinstein has a phobia of flying, so he considers road trips of 400 or 500 miles a "routine commute."
This particular road trip took him about three hours from his home in Potomac, Maryland, to the sleepy town of Farmville in central Virginia. During the game, Feinstein got a call from his wife, Christine. She
asked him what time he would be home.
"I'm in Farmville, Virginia. I'll be home about midnight," Feinstein said. She immediately texted him back, accusing him of having an affair because, "there's no such place as Farmville, Virginia." But Feinstein went to Farmville because he knew there was a story there. Longwood's coach, Griff Aldrich, gave up a successful law career to get into coaching. Feinstein wanted to talk to him.
Chapter 19 in his new book is titled, "Yes, Christine, There is a Farmville."
"He's a dogged reporter," Kindred said.
Len Shapiro was the Post's deputy sports editor when Feinstein was an intern. He said Feinstein proved a fantastic reporter even as an intern because of his training at The Chronicle, Duke University's student newspaper. Duke had no journalism classes, so Feinstein majored in history.
"But I really majored in The Chronicle," he said. His associates liken Feinstein to Woodward in his tenacious reporting. Whereas some reporters might stop after one or two interviews, Feinstein will make the 17th phone call, Shapiro said.
"He knows all the people," Kindred said. "He's good at building relationships. That's the core of his reporting."
Feinstein develops friendships with many of his subjects. University of Maryland, Baltimore County coach Ryan Odom met Feinstein as a young boy, when Feinstein covered his father, former Wake Forest coach Dave Odom. Now, Feinstein commentates on UMBC home games for ESPN+ and he featured UMBC prominently in "The Back Roads to March."
"The thing that I enjoyed most is just his friendship," Odom said of having Feinstein around his program.
Feinstein has his enemies as well. Kindred compared his personality to "barbed wire." Shapiro said many people find Feinstein "abrasive." His nickname at the Post was "Junior" in honor of noted hothead John McEnroe. Feinstein feuded with editors and people he covered. Judy Nicol, one of his early editors, stormed into Woodward's office multiple times, demanding that he fire Feinstein. But Woodward protected Feinstein. So did David Maraniss, then a deputy editor at the Post.
"Subtlety and diplomacy have never been his strong suits," Maraniss said. "More than once, I persuaded editors to let [Feinstein] be [Feinstein] and appreciate him for the essentially good-hearted and incredibly talented journalist he is."
The characteristics that make Feinstein difficult for some also make him a powerful journalist.
"He's fearless in his reporting," Kindred said. "There's no question he won't ask."
Feinstein rose to fame because he took readers where other writers would not. He jokes that if he were to write a memoir about his life in sports, he would title it, "Authorized Personnel Only" because he has spent his life going places where he was not authorized to be. His first book, "A Season on the Brink," published in 1986, became one of the best-selling sports books of all-time. The book detailed the fiery personality of Indiana University coach Bobby Knight after Feinstein spent a season embedded with Indiana's basketball team. Feinstein took a $17,500 advance to write the book, landing a contract with the sixth publisher he approached after five rejected the idea.
Duke coach Mike Krzyzewski, who played and coached under Knight, attempted to dissuade Feinstein from voluntarily spending months with his former coach. Feinstein was undeterred. He left the Post from October 1985 to June 1986 to write the book. Those nine months laid the foundation for the rest of his career as the book sold more than two million copies.
The unprecedented success of Season on the Brink allowed Feinstein to pick his own subjects from then on. Feinstein last worked full-time for a publication in 1991. Though he still writes a weekly college sports column for the Post and frequently contributes to Golf World and Golf Digest, Feinstein is always working on the next book, Kindred said. He often chooses the underdog story. Feinstein has written books about mid-major basketball, middling professional golfers seeking to reach the PGA Tour, the Army-Navy football rivalry, and Triple-A minor-league baseball. Though his subjects are often far from famous, Feinstein estimates his books have sold about 10 million copies worldwide.
Feinstein's fascination with the untold stories of sports grew after an encounter with former New York Mets manager Jeff Torborg in 1991. Feinstein heard the Mets might make a significant trade. When the Mets announced a press conference that afternoon, Feinstein asked Torborg if this was the "big trade." Torborg responded, "To the guys being traded, it is."
Feinstein realized that even "minor" trades ignored by the national media lead to drastic life changes for the players and families involved. He understood there was probably a story in those "transactions," even with lesser-known players. He explored that theme specifically in Triple-A baseball , and his books often deal with otherwise obscure sports stories. Michigan State basketball coach Tom Izzo said Feinstein examines the "whole spectrum of sports," not just the "elite of the elite."
Friends believe Feinstein writes too many books, emphasizing quantity over quality. But Feinstein grew up in a successful, competitive family, and he directs his innate energy into book after book. Feinstein's mother, Bernice, earned a Ph.D. in Music from Columbia University, later teaching at Columbia and George Washington University. Feinstein's father, Martin, was the first executive director of the Kennedy Center and then became the general manager of the National Opera. Feinstein gained an appreciation for the arts through his parents. He keeps a connection with the arts through the 13 fiction books he has written for young readers, with a 14th due this summer. He also hopes to write a play someday. But more importantly, Feinstein inherited his family's "passion and drive." Feinstein wrote a magazine piece about his father, "The Mets vs. the Met." Through writing it, he discovered that he possessed the same passion as his dad; they just directed it differently. His father loved music and he loves sports.
Kindred said Feinstein can not help but try to be the smartest person in the room — and he often is. Maraniss describes him as "unabashed" and "garrulous." Feinstein is a people person, above all. Odom said he exudes caring for others, and Feinstein's friends call him deeply loyal. He is organizing a reunion this December for the Army and Navy football teams he wrote about in "A Civil War: Army Vs. Navy a Year Inside College Football's Purest Rivalry" for the 25th anniversary of that game. Whenever he wins an award or writes the acknowledgments for a book, he always thanks the people he covered first.
Feinstein may be remembered for "Season on the Brink" and "A Good Walk Spoiled," the two best-selling sports books of all-time, according to his website. But his greatest memories concern the people he has met and covered throughout his life in sports. Whether it was an intimate late-night phone conversation with Krzyzewski about losing their fathers, or a funeral for the wife of a player he covered in A Civil War, or an Olympic gold medal celebration with wrestler and cancer survivor Jeff Blatnick, Feinstein considers "how fortunate I was to have covered the people I've covered."
"I get paid to do things that most people would pay to do," Feinstein said. Through his books, he has taken millions of people with him to corners of the sports world they did not know existed.