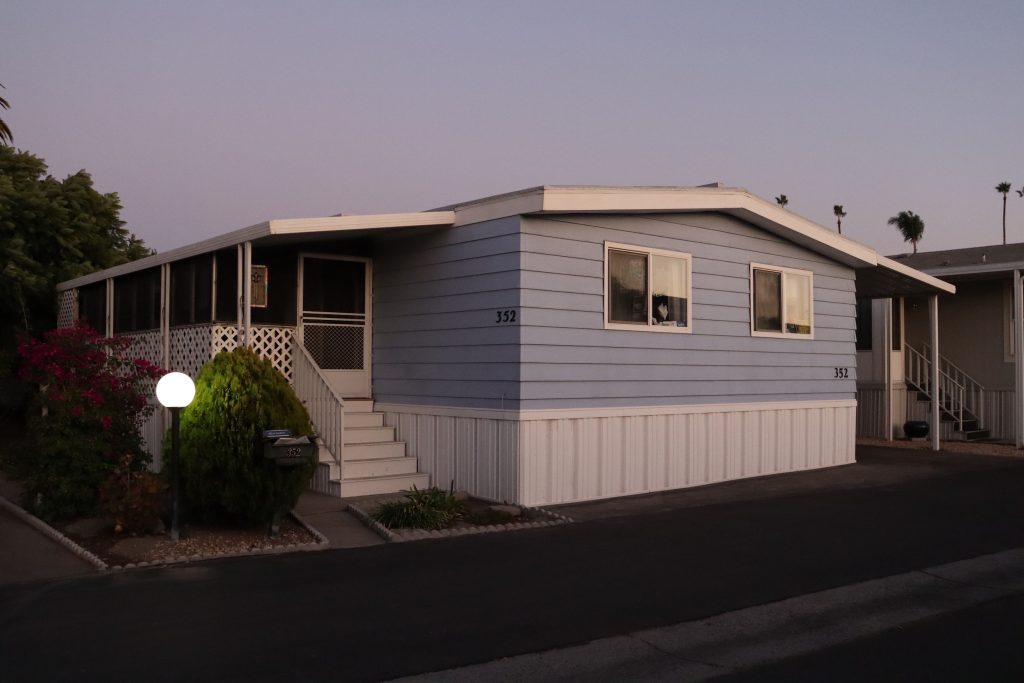 Mobile homes, which refer to houses built in factories and transported to different sites, are affordable housing options in overpriced Mountain View. The city harbors six mobile home parks and a total of 1,130 mobile home spaces. But both a newly passed state law and an existing city law that limit how much landlords can increase rent do not apply to mobile homes.
Assembly Bill 1482, the anti-rent-gouging law that goes into effect Jan. 1, 2020, doesn't apply to mobile homes, which are often confused with but are different from RV vans. And a Mountain View law that provides rent and eviction protection, Community Stabilization and Fair Rent Act (CSFRA), does not explicitly state whether mobile homes are subject to the law. In 2018, the city's Rental Housing Committee (RHC), which is the charter body that implements the rent stabilization act, voted against extending coverage to mobile homes.
"We've been fighting for mobile home protection for almost five years now, and RHC was supposed to be the means of getting coverage in Mountain View," Alex Brown, a resident of the mobile home park Santiago Villa, said.
Mobile homeowners have atypical tenant-landlord relationships with mobile home park owners: The homeowners own the houses, but they lease land from the park owners. Due to this unique nature, a special set of state laws called "mobile home residency law" governs mobile homes.
"Mobile home residency law is designed to protect mobile homeowners" from eviction, said Karen M. Tiedemann, the legal counsel for the Rental Housing Committee. It is difficult for mobile homeowners to move out of a park with their physical houses, so they need greater eviction protection than traditional apartment tenants, she said.
"If we were going to put mobile homes under the jurisdictions of the CSFRA, we would have to have regulations that address that," Tiedemann said. "We would have to treat it differently, because we can't preempt state law."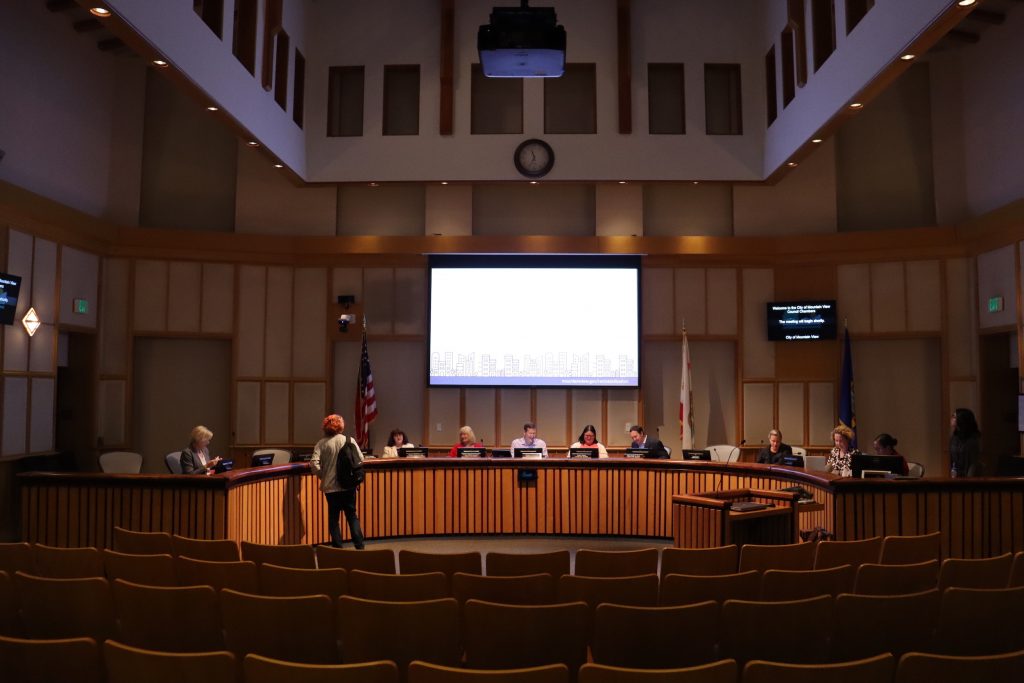 Mountain View's Rental Housing Committee decided to exclude mobile homeowners from the rent stabilization act partly because of the unconventional relationship between tenant and landlords at mobile home parks.
"It's different enough from a traditional tenant-landlord relationship that it really needs, requires its own laws," Matthew Grunewald, the current chair of the Rental Housing Committee, said. "We were kind of getting too far outside of our mandate" of implementing the law the way it was written, he said.
City Council plans to develop an ordinance next year 
More than a year since the committee's decision, the city council is planning to develop a separate ordinance that specifically addresses mobile homeowners.
"There are definitely different issues with mobile homes and mobile home parks," Margaret Abe-Koga, the vice mayor of Mountain View, said during a city council subcommittee meeting on Oct. 14. She said she preferred passing a new law for mobile home-specific issues, rather than amending the current law so that it applies to mobile homes.
Council members will begin discussing early next year what the ordinance may entail. The city council will also propose for next year's ballot initiative to amend the rent stabilization act so that it clearly excludes mobile homes.
In addition to attending public meetings and seeking for legal protections, some mobile homeowners are searching for ways to defend themselves on their own.
The Santiago Villa Neighborhood Association, a residential group of a mobile home park in Mountain View with 358 units, met on Oct. 10 and discussed applying to become a charitable nonprofit organization.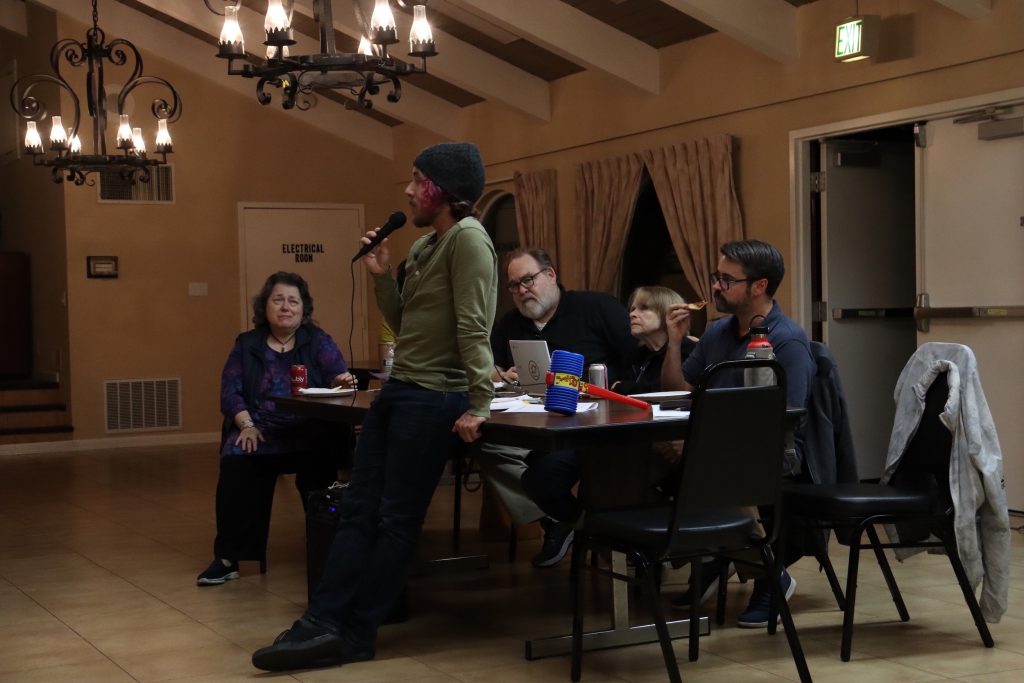 As a nonprofit organization that promotes neighborhood bonding, the association could apply for grants that tech companies provide. The grant would allow residents to eventually bring in a mobile home management organization or to buy the park itself. This would prepare residents for the possibilities that the owner may sell the park, which happened to a 800-unit mobile home park in Sunnyvale, or that the owner may decide to go out of business and pay tenants to relocate.
But the process of becoming a nonprofit organization is complicated and costly, and it remains to be a long-term strategy. In the meantime, the association leaders encouraged residents to attend public meetings and be vocal about their situation.
"As individuals we have no power," Brown said. "However, if we all get together, that's the power we have."