In early 2017, Kinjal Zaveri and her husband were excitedly preparing to buy a house in San Jose when President Trump's administration announced it would revoke her work permit.
"With a single income I don't think we can afford a mortgage," Zaveri said in a recent interview.
Zaveri isn't the only one whose plans have changed. Tens of thousands of spouses of H-1B — or high-skilled visa holders — now face a looming rule change that is expected to eliminate their current work authorization.
Last year, President Trump signed the "Buy American and Hire American" executive order that argued for the need to "protect the interests of United States workers." One of the decisions driven by this executive order will be the implementation of a rule that will eliminate work authorization of H-4 visa holders. According to U.S. Citizenship and Immigration Services data from January 2018, more than 104,000 spouses of immigrant tech workers have obtained employment authorization under this program, known as H-4 EAD, since 2015.
The U.S. Citizenship and Immigration Services postponed a decision on H-4 visas from February until June to allow for more economic analysis. In April, L. Francis Cissna, the agency director, said in a letter to the Senate Judiciary Committee that the agency would be pushing forward with the repeal to "ensure the integrity of the immigration system."
The decision threatens to upend the tech industry at a time when Silicon Valley's big companies — which rely on H-1B visa workers — are already facing a labor shortage. If their spouses aren't allowed to work, other countries with less-restrictive visa policies, such as Canada or Australia, will attract these skilled workers, opponents of the rule change say.
A rule that partially solved the "curse"
Up to 2015, tens of thousands of spouses — overwhelmingly women — were not allowed to work, trapped in what they called a "golden cage" or a "curse." The Obama administration partially addressed the problem by providing temporary work permits for H-4 visa holders, but only for those who were in the process of getting a green card through their spouses.
If they decided to leave, they wouldn't only be giving up their jobs in the United States — they'd be giving up their chance for permanent residency.
If the Trump administration implements the expected rule change, the lives of these families will be "seriously impacted," said Zaveri. They won't be able to renew their work permits. And for those considering coming on an H-1B, this might deter them since spouses won't be able to work.
"They're leaving us dangling," Zaveri added.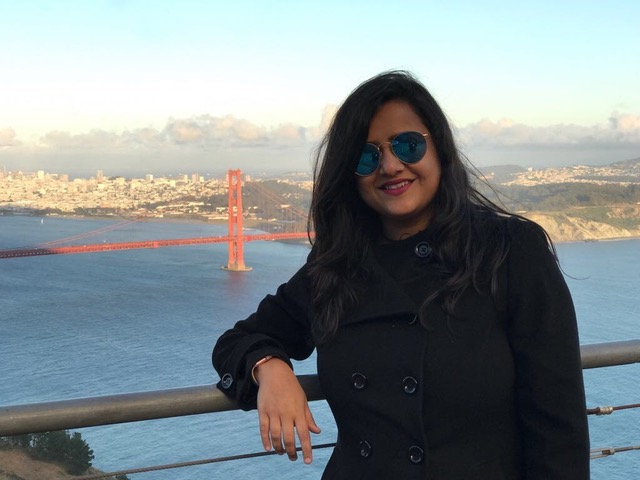 A career on hold
When she moved to the United States in 2009, Zaveri gave up her job as an insurance advisor in India. While her husband pursued a graduate degree and then a career in the U.S., she wasn't legally allowed to work in the country.
Her American dream was to have two kids, buy a house and start a career in the United States. When her husband moved to Rochester, N.Y., to pursue a master's degree, she came along with him, even though she knew she wouldn't be allowed to work on a student-dependent visa.
That didn't stop her from volunteering, using her background in business to help people with their tax returns. "I'm the kind of person that doesn't like to sit at home," she said. "I love to learn new things."
However, she knew she had to put her career on hold when she learnt about her first pregnancy. Her daughter was born prematurely, and she needed her mom "more than anything else."
"At that time I was not even thinking about my career," Zaveri said. "I was just thinking about my child."
After years of struggling to become part of society, her employment authorization card arrived in 2016, at just the right time: she had recently given birth to her second daughter and she needed to start providing for her family.
Now, Zaveri, 37, works as an UX designer for a biotech company in the Bay Area, but she is afraid she won't be able to renew her work authorization — which expires next year — and may consider leaving the country with her family, including her two U.S.-citizen children — ages 6 and 3 — before her green card process is complete.
Not even a year after finding her first job in the U.S., she is facing this "frustrating" regulation that would strip her of her employment authorization.
"I cannot stay like this, without my career," Zaveri said. "I cannot sit at home like this for the long run."
A decision that will impact Silicon Valley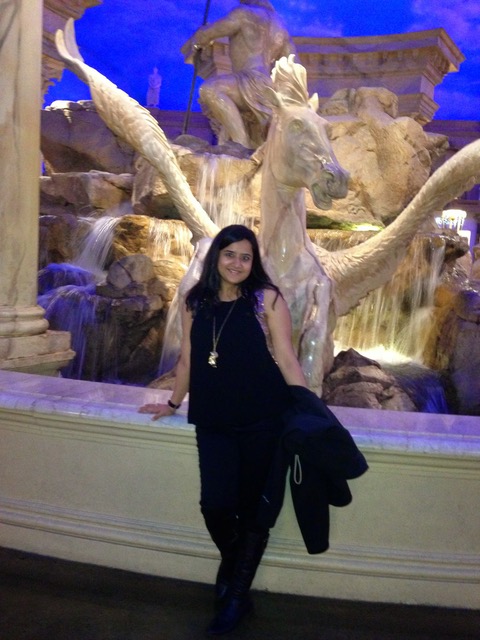 Zaveri and the rest of the H-4 visa holders are spouses of foreign workers with an H-1B work authorization, designed for those with "highly specialized" knowledge. Many Silicon Valley big technology companies, such as Google, Facebook and Apple, as well as smaller startups, rely heavily on this visa to fill vacant specialized positions.
"People think [H-1B workers] are taking jobs of Americans, but I don't have a line outside my door for engineers and artificial intelligence positions," said Punit Soni, CEO and co-founder of the Mountain View-based startup Robin, which is working on an artificial intelligence-powered, voice-enabled digital assistant for doctors.
The decision to get rid of the H-4 EAD program would not only affect immigrant families, but also technology companies, according to the Information Technology Industry Council, a technology lobby group that represents dozens of tech companies, such as Microsoft, Amazon or Twitter.
More than half of the startup companies worth $1 billion in the United States had at least one immigrant founder, according to the National Foundation for American Policy. Foreign citizens make up nearly three-quarters of Silicon Valley tech workforce, according to a recent analysis by The Seattle Times.
In California, more than 880,000 immigrants own businesses, which have contributed over $21 billion to the state's economy, according to a letter sent to the U.S. Citizenship and Immigration Services by U.S. representatives from California.
Skilled immigrants are adding value not only to their families, but also to the economy, said U.S. Representative Anna Eshoo (D-CA 18th), whose district houses the headquarters of Google and Facebook.
"It's not only a family economic issue, but it's an economic issue for the state of California," she said in an interview.
U.S. Representative Scott Peters (D-CA 52nd) said California should be "the world center of brain power."
"And part of it is welcoming people into the country that have the power to create innovation, create jobs and drive our economy," Peters said in an interview.
A shortage of tech workers
In fact, the United States has an urgent shortage of workers for technology jobs.
In 2016, there were approximately 3.3 million science, technology, engineering, and mathematics (STEM) job openings posted online, according to New American Economy, a coalition of policy makers and business leaders. However, in that same year, only 568,000 students graduated from American universities with STEM degrees, according to the World Economic Forum.
The tech industry relies on skilled immigrant workers to fill vacancies, said Karolina Filipiak, director of government affairs at the Information Technology Industry Council. Allowing their spouses to work turns to be a competitive advantage, since it helps skilled workers make the decision of coming here.
"It is important for high-skilled immigrants to know that they can move to a country and have the ability of their spouses to come over with them and be able to provide for their family." she added. "Keeping [the work authorization rule] provides us the competitive advantage that we need in the United States to compete globally for talent."
Otherwise, Canada and Australia could attract some of the skilled workers, since they provide work permits for spouses.
Bipartisan support for H-4 employment authorization
Led by U.S. representatives Pramila Jayapal (D-WA), and Mia Love (R-UT), 130 members of Congress signed in May a letter addressed  to the Department of Homeland Security Secretary Kirstjen  Nielsen, urging the Trump administration to reconsider its plans to eliminate H-4 work authorization.
The bipartisan group admitted that the "immigration system certainly needs reforms," but wrote that "rescinding the rule will hurt the competitiveness of U.S. employers."
Additional income earned by H-4 visa holders also contributes to the economy by raising the families' disposable and taxable income.
U.S. representatives said they're actively talking to the administration, that they're offering a "highly rational case" and that protecting this employment authorization for H-4 visa holders is a mainstream position among members of Congress.
"This is an unusually large group of House colleagues… and [the letter] was bipartisan," said Eshoo. "Hopefully that will mean something to the secretary."
In March, a group of 15 U.S. representatives from California — including Rep. Eshoo — sent a separate later opposing the rescission of the rule, and localized the problem in Silicon Valley, where, they argued, "it is nearly impossible for a family to live on one income."
Technology companies are also pushing to stop the repeal. Lobbying firms such as the Information Technology Industry Council, FDW.us or the U.S. Chamber of Commerce, which represent some of these companies, are paying attention to this issue. In January, in a letter addressed to the director of the U.S. Citizenship and Immigration Services, they stated the need to "recruit the top talent," both from U.S. universities and from abroad.
"They want to contribute to our economy and they should be allowed to do so," said Filipiak.
Rescinding this rule, which would remove thousands of people from the American workforce, would be "devastating," according to an April report by FWD.us, a group founded by Microsoft's Bill Gates and Facebook's Mark Zuckerberg, among others.
Save Jobs USA, an organization that comprises American IT workers who say they were replaced by H-1B workers, filed a lawsuit in 2015 against the Department of Homeland Security, challenging the H-4 work permit. The case is still pending at the D.C. Circuit Court of Appeals, after a federal judge in the capital dismissed their claims that the H-4 EAD rule created additional job competition.
"Like a child with a brand new toy, [President Barack] Obama took many administrative actions authorizing aliens to be employed where there is no statutory authorization," wrote John Miano, a labor attorney who has testified before the Senate and represents Save Jobs USA, in a blog post for the Center for Immigration Studies, where he is a fellow.
A U.S. Citizenship and Immigration Services spokesperson told the Peninsula Press that "no decision about H-4 visas is final until the rulemaking process is completed." But the rescission looks inevitable.
Shikha Dalmia, a former H-4 visa holder from India and a current journalist covering immigration, said she would be surprised if the administration backed down at this stage.
"That's what the administration has indicated and that's what we're prepared for," said Filipiak, from the Information Technology Industry Council.
The "curse" of the housewife
More than 90 percent of H-4 visa holders are women. Their potential inability to work, said the letter sent by the 130 U.S. representatives, "widens an already existing gender inequality gap." This could mean that their inability to pursue their goals could even lead to "a loss of self-worth and depression, which greatly impacts the H-1B holders as well as their family members."
"This barring of individuals from working, in this case spouses, it's unfair," said Rep. Eshoo. "What possible rationale is there for allowing one to work and one not to?"
Often, these women are "are highly educated and have tremendous potential to contribute," according to that same letter.
A survey conducted in 2014 — before the work-authorization rule was implemented — showed that 99 percent of H-4 spouses held at least a Bachelor's degree. Before coming to the United States, they worked as doctors, engineers, teachers, accountants or attorneys, for example, and given their inability to contribute to their families' economy, 85 percent were considering leaving the country.
"They've been wasting their skills," said Rashi Bhatnagar, who worked as a journalist in India before coming to the U.S. in 2009 and is herself one of the H-4 visa holders.
Pressure to stop the administration from removing this work authorization is not coming only from lobbying firms and members of Congress. Groups of current and former H-4 visa holders are also trying to get their voices heard.
Bhatnagar, 33, created in 2011 a blog and a Facebook page called "H-4 visa, a curse." Since its inception, 20 followers have turned into 23,000.
"Everyone has a story," said Bhatnagar. Hers was to start her own décor company. "Now [waiting for the rule to be revoked], my hands are tied." She is also considering leaving the country with her husband and their 3-year old son, a U.S. citizen.
"Immigrants from all around the world have made America great," she said. "Americans are immigrants or sons of immigrants, even the president, any lawmaker, anyone."
Afraid to leave
Back in San Jose, Zaveri worries about her daughters' future. If they have to leave the country, their education would be affected, she said.
"For them, to move out of this country is the toughest thing they'll have to go through," she added.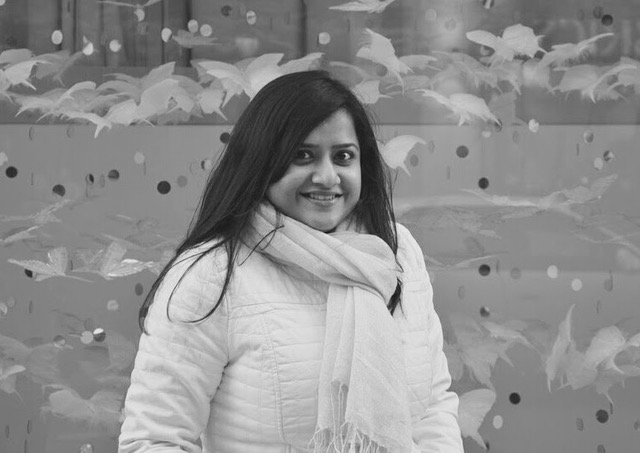 Families will be forced to make a decision.
"Do we wait for the green card for the rest of our lives and the wife doesn't work, or do we just pack up our bags and leave?" said the former H-4 visa holder Shikha Dalmia.
With her career just getting back on track, Zaveri wants to stay as long as she's allowed to, especially for her kids' sake.
"We're living a normal life now," Zaveri said. "But I don't know now what's going to happen next."