The ticket clerk slowly and methodically tore apart and counted the 10 perforated ticket stubs. Even on an early Thursday afternoon during school time, the movie theatre was a big enough draw to bring a group of 10 along with other attendees trickling in through the doors.
They were all there to see a movie at the recently renovated Mountain View Shoreline Cinemark movie theater. Delphina Cunningham, a manager at the Mountain View Cinemark branch, said that business has picked up since they introduced new leather recliner seats in 2011.
Reclining seats are part of a trend of movie theatres offering luxury amenities to their customers. So far they seem to be a success. After the trial run in Mountain View, eight other Cinemark theatres in the Bay Area have installed these seats.
Catherine DePrima, the director of Marketing at Santa Rosa Entertainment Group said that although the actual auditorium capacity drops because of the seats, their sales stay the same or are even better.
Theaters are also adding a new feature: seat reservation.
"We don't really need lines anymore" said Ken Sheaffer, manager of the Cinemark at Redwood City. "We don't really need to deal with all the crowd control."
DePrima said that it also prevented theater hopping, when, theater-goers, usually kids, run from one movie screen to another, stopping people who actually paid from getting the seats they wanted.
Even on the opening weekend of a film like Star Wars, which Sheaffer said will draw between 9,000 to 10,000 each day, people won't have to wait in line for their seats.
"I think a big reason to go to the movies for me is that I've been induced to be excited about a movie that's coming out and then I want to go see it when it comes out," said Clara Kelley, a Stanford student originally from Palo Alto.
"People still enjoy going out and they enjoy the experience of coming here," Sheaffer said.
The Redwood branch also is home to the XD screen, a wall-to-wall screen capable of 35 trillion colors with a surround sound system. It is Cinemark's answer to IMAX, and the company bills it as the ultimate movie experience.
"It took a while to catch on but now especially for the big blockbusters, people buy tickets for that one first," Sheaffer said.
"I think having the XD theatre is a part of having the best experience of that movie," Kelley said. "The best way to see a movie … is in a movie theater in the fancy seats, somewhere in the vicinity of the second row."
Cinemark also added "D-Boxes" to their XD screen, motion chairs that work in harmony with the screen to raise the "movie-watching experience to new heights" according to the company website.
"We've spent a lot of our efforts and a lot of our money on improving the sound and the site of going to a movie and that's why XD was such an important thing for us for the last five years," said Bryan Jeffries, the vice president of marketing and promotions at Cinemark. "The next thing simply put was the comfort of what you were sitting in while you were watching the movies."
"There will always be people that want to come out to the theatres but all these renovations to keep it fresh and more enticing just kind of helps," said Sheaffer. "We don't lose more of them to staying at home"
But Jeffries doesn't think competition with Netflix or other streaming services is an issue.
"There's really no direct competition other than it's an alternative no different than bowling, or a basketball game," Jeffries said. "But when it comes to a movie experience where you want to enjoy Star Wars with all of your friends, you can't touch that with anything else that's out there."
For theater-goer Kelley, going to a theater is an event.
"Movies are definitely a family activity for me," she said. "It's a little more social than just sitting home and watching TV.
Vintage theater draws movie crowds in Palo Alto
For one cinema in Palo Alto, the movie experience is going a different direction. Rather than focusing on the future, The Stanford Theatre, which was built in 1925, looks very much to the past.
In 1989, the theater was restored to its original setting after the David and Lucile Packard Foundation acquired it. As one of the few remaining classic movie theaters around it provides a unique movie-going experience.
"This is about as close as you can get to the way it looked in 1925," said Cyndi Mortensen, The Stanford Theatre manager.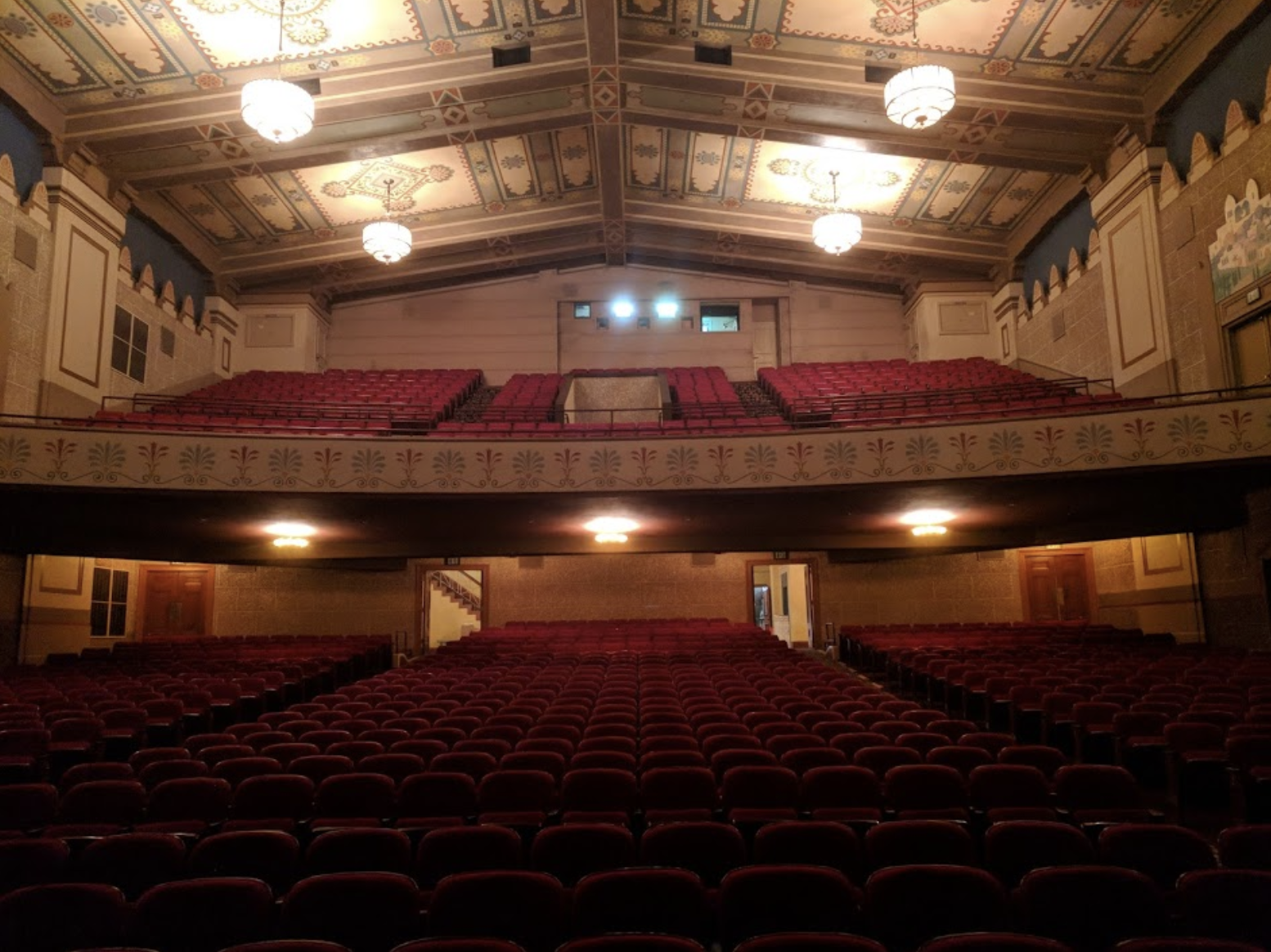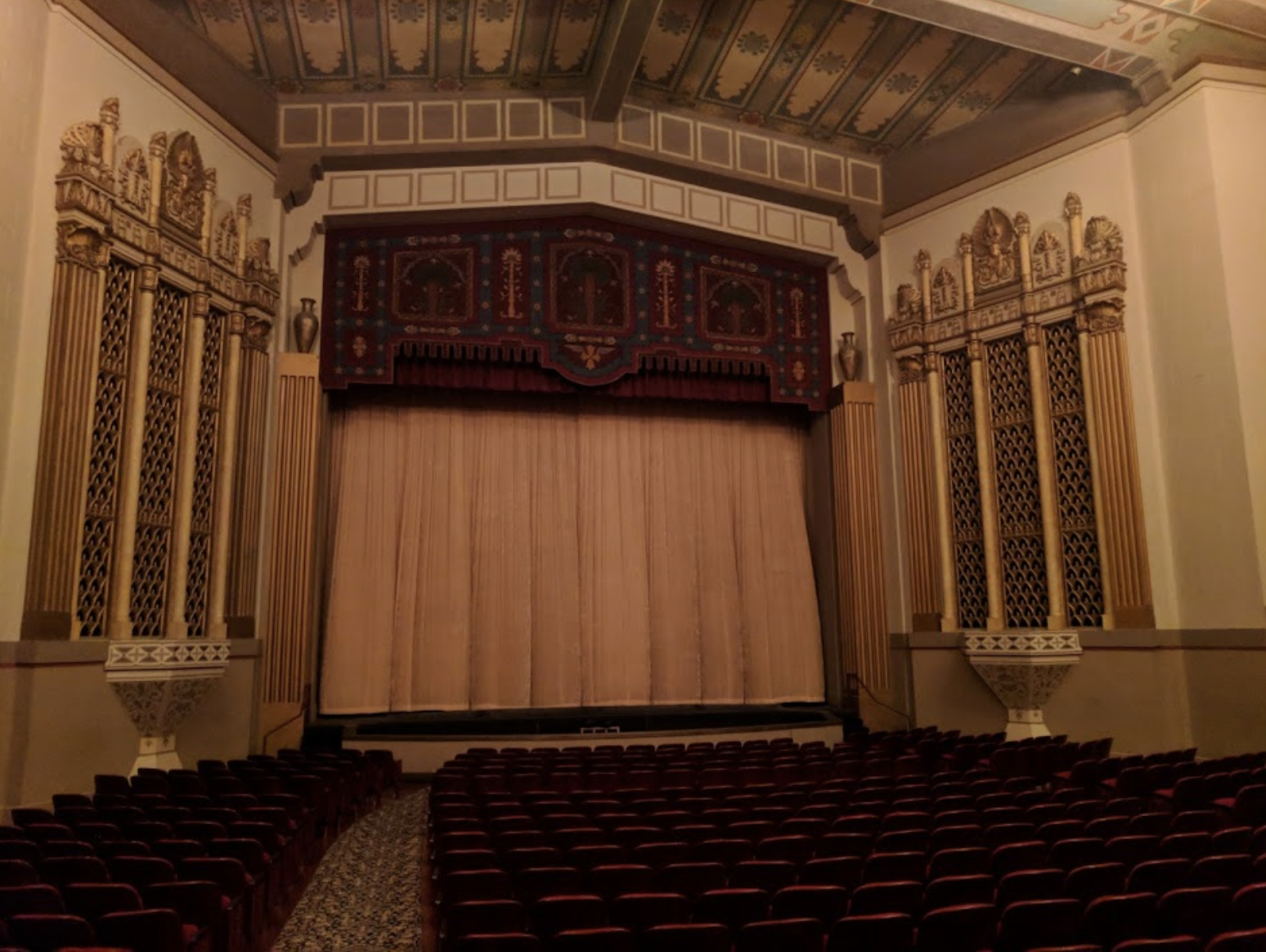 The Stanford Theatre screens vintage Hollywood movies, From Casablanca, to Singing in the Rain to North by Northwest, its brings to life the Golden Age of Hollywood. For Casablanca, the theater even plans to display an original passport used by one of the actors.
The theater also includes a small gallery dedicated to displaying original movie posters for many of the films shown at the theater.
Rachel Weindorf, who has worked at the theater since early 2016, said that most of the people who come to the movies are senior citizens.
The ornately decorated interior of the theater, adapted from its original use as a concert hall, features 1,200 red velvet seats as well as a Wurlitzer organ that is raised out of a pit on hydraulics every night. The organ came originally from Grauman's Chinese Theatre in Los Angeles.
"I've come here since I was a kid and I've just known this community and I love it," Weindorf said.
However, attendance at the movies can vary.
"There are times where we're completely sold out and that would be if we're showing something like Casablanca or maybe something with Audrey Hepburn," Mortensen said.
The theater usually draws at least a small group of regulars, Mortensen said.
Rachel Steinke, who has been at The Stanford Theatre since June 2016, said that despite the appeal of the big crowds, the regulars are easier to work with because they know the rules. One of the biggest ones: "Ice cream is considered a sin."
The theater often has festivals for different actors or directors.In years past they've put on festivals celebrating Audrey Hepburn and Alfred Hitchcock.
Every Christmas Eve since 1989, the theater has shown "It's A Wonderful Life." Within 45 minutes of opening up the ticket booth for this year's screening at 9 p.m., the theater sold around 600 tickets.
Winter is generally a quieter time year for the theater since aside from the Christmas Eve showing, they don't have as many shows, Steinke said.
The Stanford Theatre doesn't compete with the Cinemarks or any of the other cinemas in the area, said Steinke and Weindorf, mostly because they show completely different movies.
"Maybe we don't have reclining seats and alcohol but we have something that's a little more special," Mortensen said, "I feel very strongly that if you introduce a little kid to an old movie, then they're yours for life."
On a practical level, The Stanford Theatre is cheaper than most of the other cinemas around. Tickets to the Christmas Eve show were $10. For a matinee show in the D-Box seats at Redwood City, tickets can cost $22. Concessions at the Stanford Theatre are the same low price as well, with a large bucket of popcorn costing only $2.50.
Another thing that However, what sets The Stanford Theatre apart from other cinemas is that it is a non-profit. David Packard subsidizes any of the costs if the theater doesn't bring in enough money.
It has been closed for the last few months for renovation — the seats are being recovered and new carpets installed —  but is to reopen with a new schedule in late December or early January
"We have regulars that other theaters don't," Weindorf said. "… there's a senior citizen named Nick and he comes to every day even though it's the same show and he stays the entire time."
She has been watching movies at The Stanford Theatre since she was a girl.
"I come here from San Jose even and it's worth it," she said.
Julie Schumacher, a local who visited for the first time in September, said she had been meaning to go into the Stanford Theatre for a long time, passing by it on a regular basis.
One of the things that she liked about the theater was how well kept it was and how well preserved for future generations.
"For the price of the ticket and the atmosphere I think it's well worth it," Schumacher said. "I think people go more for the experience."