A deadly hepatitis A outbreak in southern California has spread to two counties in the San Francisco area, prompting local officials to increase vaccinations and improve sanitation practices among the region's homeless population.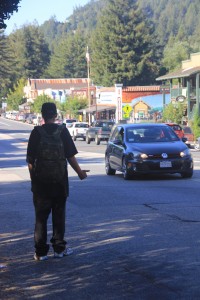 The hepatitis A outbreak began in April, resulting in 20 deaths and over 350 hospitalizations in San Diego County. Normally, there are fewer than 50 cases of hepatitis A in San Diego County every year.
Since April, new cases of hepatitis A have spread northward across the state. Public health officials have reported 75 cases of hepatitis A in Santa Cruz County and two cases in Santa Clara County this year. No fatalities in northern California have yet been reported.
The current outbreak, which has affected the homeless and drug-using population in particular, highlights the need to improve sanitation and vaccination efforts among homeless communities across the state, officials said. According to San Diego County's public health officer, about 65 percent of the 461 cases of hepatitis A in San Diego were homeless and/or illicit drug users. In Santa Cruz County, public health officials similarly report that "all but a few" of the 75 cases were homeless.
Hepatitis A is a viral disease that is most often spread by contaminated fecal matter. The disease is normally mild but can be severe and even fatal, particularly in those with pre-existing liver disease. Common symptoms include fever, fatigue, loss of appetite, nausea, vomiting, jaundice, dark urine, and abdominal pain. The disease has a long incubation period of 15 to 50 days, allowing the virus to spread to others before a person begins showing symptoms.
Common sanitation practices, such as washing one's hands with soap and water after using the toilet, are among the most effective ways to prevent the spread of hepatitis A.
"It's primarily a sanitation issue," said Santa Cruz County Communications Director Jason Hoppin. "We're currently providing businesses in Santa Cruz with information on how to properly disinfect their bathrooms."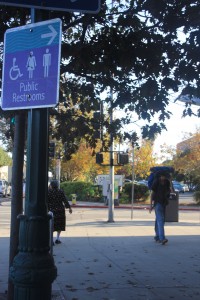 But for the homeless population in downtown Santa Cruz, there are only a handful of public restrooms, none of which is open 24 hours. The only 24-hour facility in downtown Santa Cruz is a port-a-potty on the corner of Laurel and Front Streets. One business also takes part in the city's Visitor Restroom Program, which pays downtown businesses $400-per-month to keep their restrooms open to the public.
In addition to hand-washing, vaccinations are also an effective way to prevent the spread of hepatitis A. On Oct. 13, Governor Jerry Brown declared a state of emergency in response to the hepatitis A outbreak, which will allow the state to purchase additional vaccinations directly from manufacturers rather than going through the federal government's Centers for Disease Control and Prevention (CDC).
Over 80,000 adult hepatitis A vaccinations have been distributed statewide this year. In Santa Cruz, over 1,400 people have been vaccinated, mostly through clinics that target the county's homeless population of approximately 2,250. In Boulder Creek—an old, historical logging town in Santa Cruz County—an additional 220 people have been vaccinated due to two reported cases in the small town of approximately 5,000 people.
In Santa Clara County, which reported two cases of hepatitis A this year in the county's Main Jail, public officials recently concluded a massive vaccination campaign in the facility. Vaccinations are also available for free in Santa Clara County through the Valley Homeless Healthcare Program (VHHP).
"Hepatitis A vaccination is currently offered and actively promoted at VHHP health clinics at fixed sites, such as homeless shelters, as well as mobile medical units that visit locations such as migrant camps and homeless encampments," said Britt Ehrhardt, public health communications officer for Santa Clara County, in an email.
Thus far, the vaccination efforts in Santa Clara and Santa Cruz Counties appear to be paying off. In Santa Clara County, there have been no additional cases beyond the original two in the county jail. In Santa Cruz County, there have been four new cases in the past month, down from 12 in the previous month.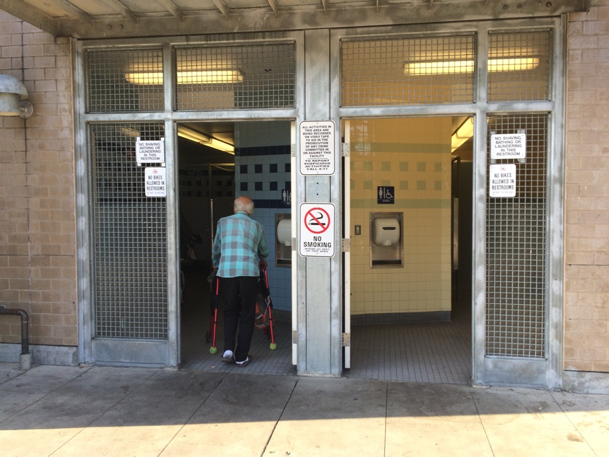 *Note from the editor: A previous version of this story incorrectly stated the official title of Britt Ehrhardt. Ehrhardt is a public health communications officer with Santa Clara County.