Violence in the Central African Republic

In June, the Norwegian Refugee Council named the escalating violence in the Central African Republic the world's most-neglected conflict. While the bloodshed has reached U.S. headlines with the spreading violence and recent killings of four UN peacekeepers, humanitarian groups believe that the world is still not paying enough attention.
A United Nations report released in early June detailed the extent of the violence from 2003 to 2015: over 620 crimes that are in violation of human rights and international law, including village burnings, killings and rape.
I spoke with Marcus Bleasdale, a photographer and journalist for National Geographic and Human Rights Watch. He has reported on Central Africa for nearly twenty years, and since 2013 has documented the current conflict in the Central African Republic. Bleasdale recently released a documentary on the conflict with National Geographic, called "Inside a Civil War Most People Have Never Heard Of."
The violence in the Central African Republic is a result of various armed militias, most notably the Seleka and anti-Balaka fighting amongst one another, with civilians caught in the middle. The Central African Republic is located, as its name suggests, in Central Africa. It is home to 4.5 million people.

The country was a French colony until 1960, when it gained its independence.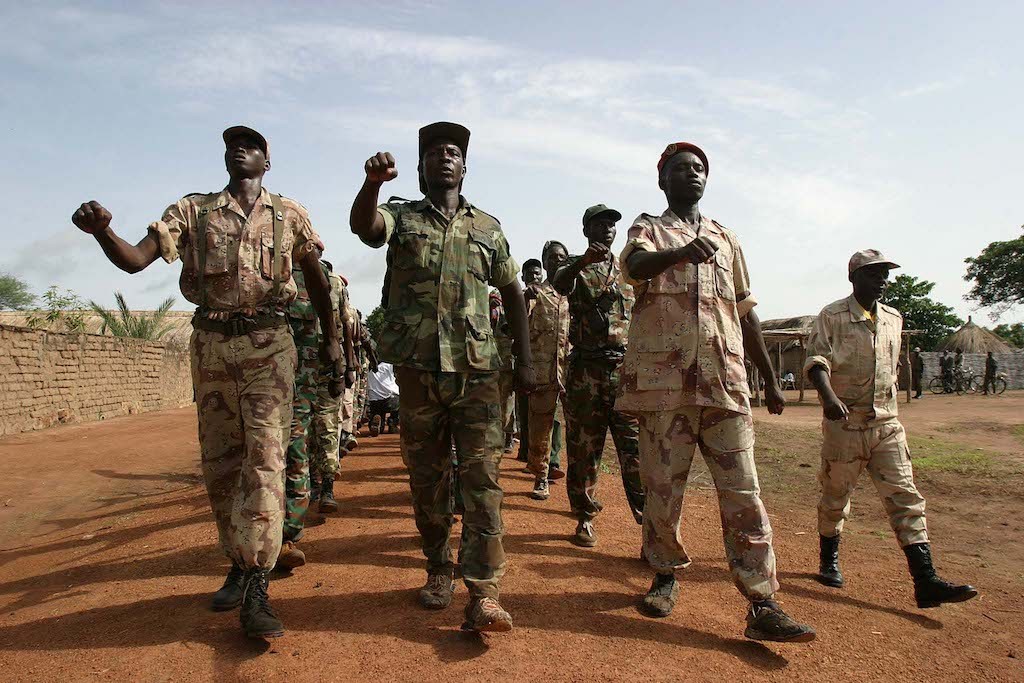 The conflict is often represented in the media as a struggle between the majority Muslim Séléka, and the majority Christian Anti-balaka. But to reduce the conflict to a religious struggle would be a huge misrepresentation of what's happening in the Central African Republic.
"This conflict is about power, it's about injustice, it's about misrule, it's about regional politics, it's about regional hegemons trying to play power games between states, and natural resources are a fuel to that fire," Bleasdale said.

Civil War in South Sudan
South Sudan became the world's youngest country when it gained independence from Sudan in 2011. But in 2013, the hope of a new nation gave way to the despair of civil war and a humanitarian crisis.

The conflict began with a political battle between President Salva Kiir Mayardit and his former deputy, Riek Machar. The subsequent fighting has devastated the country. There have been killings along ethnic lines and famine grips parts of the country. According to the United Nations Office for the Coordination of Humanitarian Affairs, more than 7.5 million people are in need of humanitarian assistance. About 3.75 million people have been displaced from their homes, and at the beginning of 2016, one in three schools had been destroyed or closed.

I spoke with Jehanne Henry, a senior researcher in Human Rights Watch's Africa Division. She told me what people need to know about the conflict and what nuances the media has missed while reporting on the conflict.