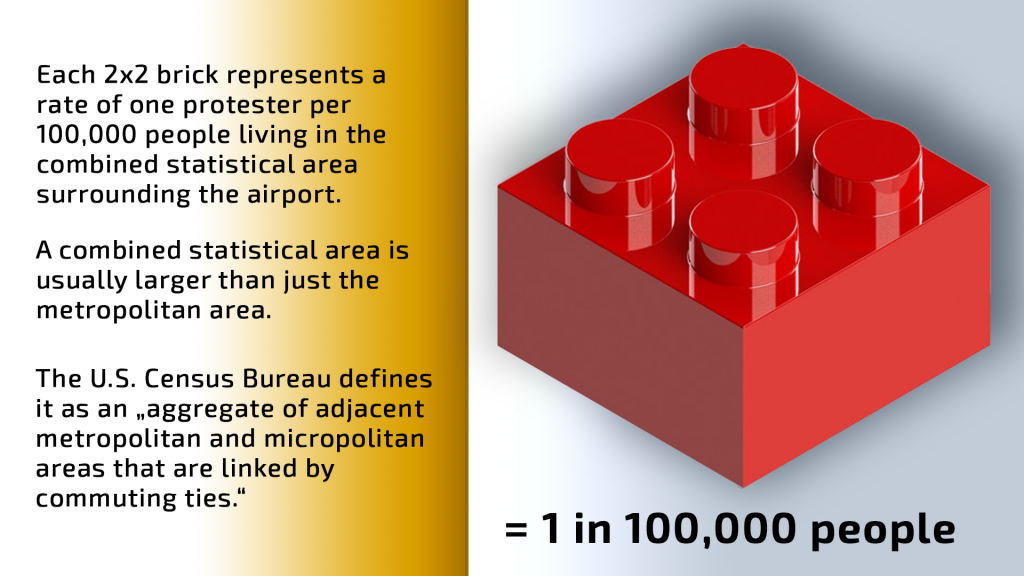 One week after his inauguration, President Donald Trump signed an executive order that temporarily suspended immigrant and nonimmigrant entry into the United States.
The restrictions affect people from seven Muslim-majority countries: Iraq, Syria, Sudan, Iran, Somalia, Libya and Yemen.
Shown in the video to the right is the number of protesters at five major airports, visualized with Legos.
Since its signing on Jan. 27, the order also suspends the U.S. refugee admissions system for 120 days and the Syrian refugee program indefinitely.
On Feb. 3, a federal judge in Washington state stopped the order's further execution. According to Washington State Attorney General Bob Ferguson, the halt is effective immediately, but the outcome for immigrants and refugees is far from clear.
In the days following the order, protests broke out in cities of all sizes across the United States, several of them at airports. Some of the larger actions, with thousands of people participating, took place at these airports:

*City and CSA population estimates are based on 2015 Census reports.