The University Lutheran Church (UniLu), at the corner of Bowdoin and Stanford Avenue in Palo Alto, welcomes local students and members of the community to foster volunteering and spiritual development. But it is the garden located at the back of the property that makes this church unique in its mission and day-to-day operations.
Last year, Vicar Stu Richardson created Bountiful Churchyards to help churches and nonprofits plant edible gardens across the Bay Area. They hope to make local, healthy food more accessible to those who need it most.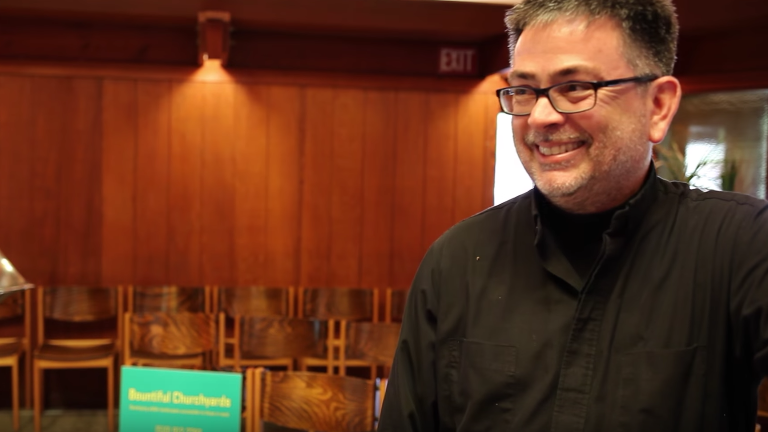 "Our vision is to provide a welcoming space for people with limited resources to grow or glean food for themselves and their families within walking distances of where they are living," Richardson said.
On May 20, a group of Stanford students volunteered at the church to harvest seeds for planting a new garden. For Rebekah Garcia, volunteering at UniLu teaches her about food insecurity and more. "It just helps me put things in perspective of understanding that food is not something that just appears in the grocery stores. It takes a lot of work, love and care," Garcia said.
By expanding its edible garden, Bountiful Churchyards plans to reach out to homeless individuals and those most in need of local food. For more information, visit bountifulchurchyards.org.