Peter King will return as editor-in-chief and lead columnist of The Monday Morning Quarterback, Sports Illustrated's spinoff football web site, after signing a multi-year deal with Time, Inc.
King, who joined Sports Illustrated in 1989, began writing the Monday Morning Quarterback column in 1997. For the past three years, King has served as the editor-in-chief of TheMMQB.com.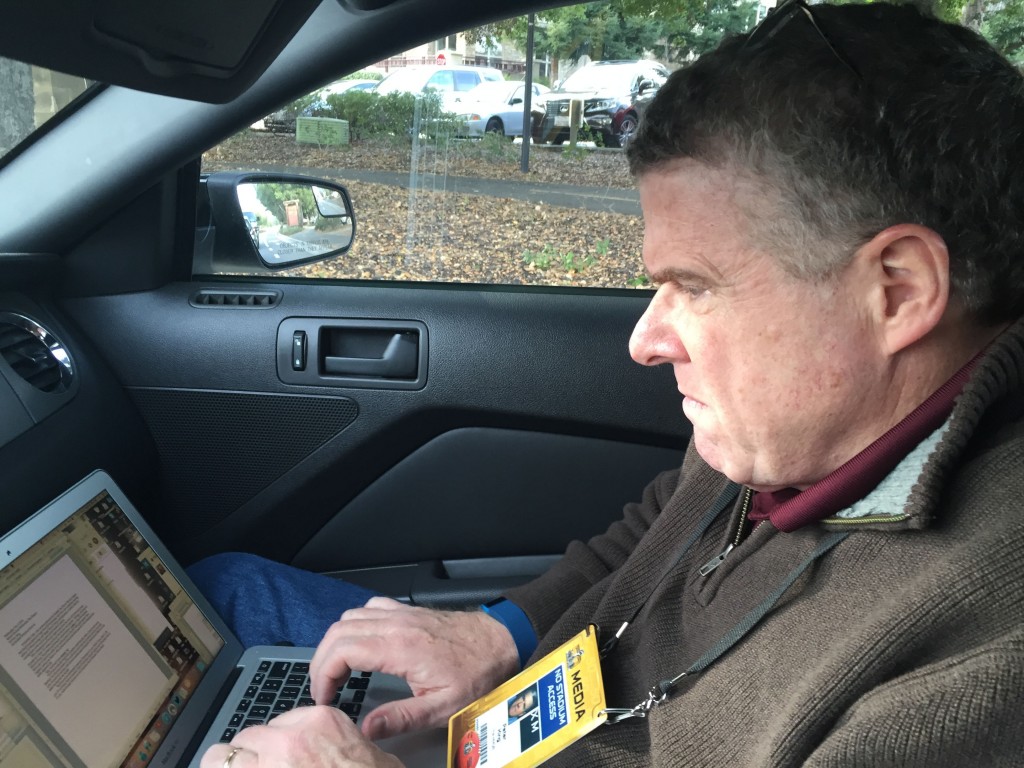 King, who is coming off a three-year contract where he reportedly earned $1.2 million annually, said Time, Inc. is talking about making a commitment to grow MMQB and expand its video content. The terms of his new contract were not disclosed.
"I want to do some good journalism on video," he said, "not just doing good journalism with words."
His decision to return comes more than a month after he told the Peninsula Press that he might leave MMQB to pursue other reporting opportunities. King, who has appeared on NBC's "Football Night in America" for several years, said in February there was a chance he would bring his column to NBC if he worked there full-time.
King said there are plans to expand the MMQB's staff. He said he hopes to bring on two full-time employees, with one focused on producing videos, in the next few months.
The announcement of possible new hires comes after Robert Mays, who began writing for the Monday Morning Quarterback in November 2015, said he would be joining The Ringer, a yet-to-be-launched site from former Grantland editor-in-chief Bill Simmons.
Emily Kaplan, a MMQB staff writer who has covered the NFL for the past two years, applauded King's decision to return.
"The staff is all really excited," she said. "What we've built here at The MMQB is something very special."
See also: Reporter Shane Newell's in-depth profile and candid interview with Peter King.