Thursday marked the 20th annual Bay Area Bike To Work Day. On May 14, commuters from all over Silicon Valley were encouraged to leave their cars at home and join fellow Bay Area residents in biking to work.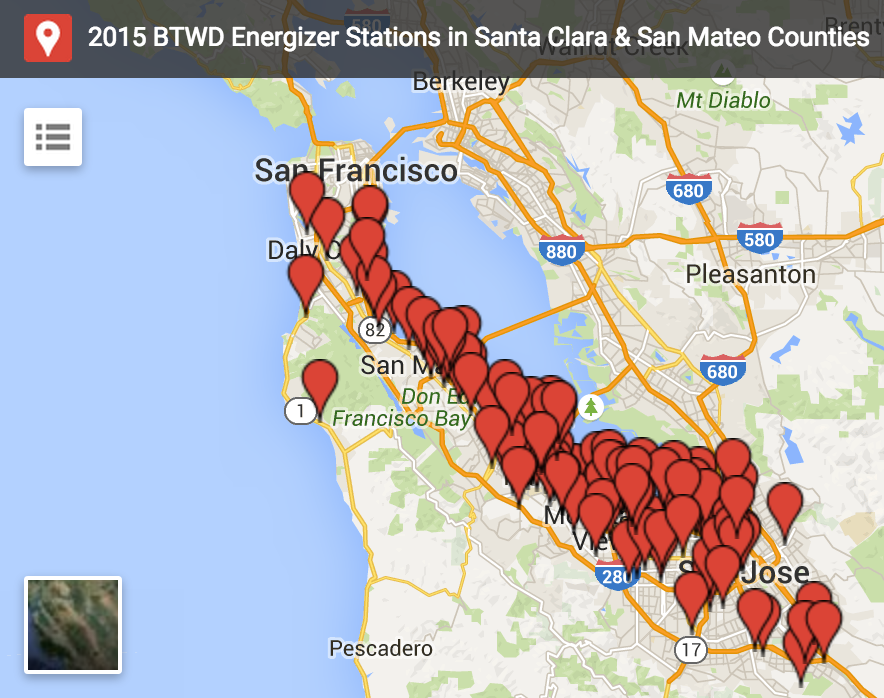 The mission of the Silicon Valley Bicycle Coalition (SVBC) is to "create a healthy community, environment and economy through bicycling for people who live, work or play in San Mateo and Santa Clara Counties."
With the help and sponsorship of Silicon Valley companies, organizations and individuals, 78 energizer stations were set up along the bike commuting routes where volunteers distributed snacks and free reusable Bike To Work Day bags that included snacks, tips on safety, biking information and other goodies.
Kristine Mendes, a Sunnyvale resident, was one of many bike commuters to stop at the energizer station along Stevens Creek Trail at the end of La Avenida. Kristine said she enjoys Bike to Work Day because, "it's getting the community together and it's really a positive experience for everyone involved."
Bike To Work Day is a "mission in action," according to the Silicon Valley Bike Coalition as, "it is a vision of what we believe the morning commute should look like: parents and children, teachers, restaurant workers, politicians, CEOS, all doing the unimaginable — enjoying their trips to work and school."