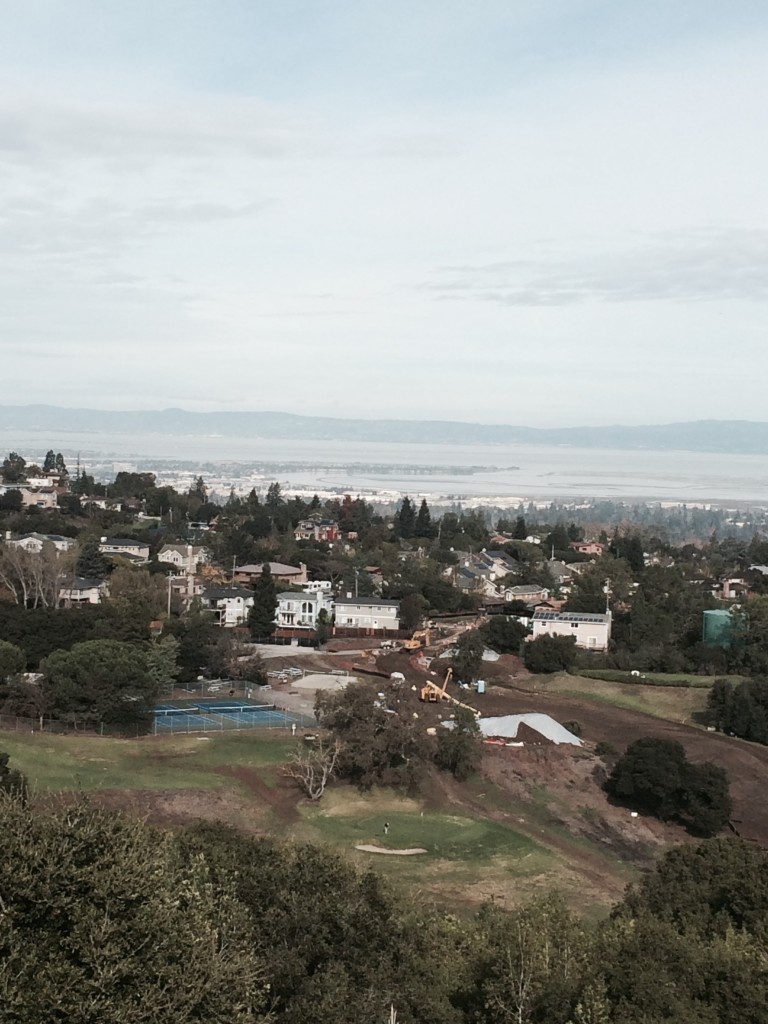 Silvia Castro planned to spend the rest of her life in Redwood City. After all, this was already the place that held the memories she cherished most. At Stanford Hospital, just a few miles from her home, she welcomed all three of her children into the world and at St. Anthony's Church on Middlefield Road, her newborn son looked on as she vowed to spend the rest of her life with his father.
Castro remembers their favorite spots in Redwood City. When her sons were little, she often took them to the parking lot of Cañada College so that they could relish one of Redwood City's hidden treasures, a breathtaking view of the San Francisco Peninsula. Her oldest son could not get enough of Milagro's, a Latin American restaurant across from the public library downtown.
After moving to Redwood City from Mexico City at the age of 16, Castro spent 25 years building a life for herself that came to center around her husband and three children.
In the fall of last year, she left that life behind and moved to a neighborhood in San Diego called Clairemont. Unlike Redwood City, Clairemont provided housing that she and her family could afford.
Castro, like so many other former Redwood City residents, is the victim of a severe housing crisis in San Mateo County.
"Tenants throughout the San Francisco Peninsula are raising their rents as young workers with salaries between $150,000 to $200,000 move into the area," said Mark Moulton, executive director of the Housing Leadership Council in San Mateo County. "As apartment buildings raise their prices, even the lowest rents begin to outstretch the ability of low-income families to pay."
This process has been happening in San Mateo County for 25 years, Moulton said. But what's different today is that low-income residents cannot find affordable housing elsewhere in the county.
"Today, people can't just go one county away to find more affordable housing. They have to go two counties away, three counties away," Moulton said. "This means the transportation and housing costs aren't covered by their low-paying job and ultimately, we displace the people that our local economy depends on."
By the 2000s, the Castros were settled in a home in Redwood City that Silvia's husband, Victor Castro, had spent hours and hours remodeling. They were comfortable, and believed that they'd never have to move again.
Then, in 2008, the economic crisis hit. Castro's husband, who worked in construction, lost his job and suddenly, they were trapped in a daily struggle to make ends meet.
As an educational interpreter and translator for the Redwood City School District, Silvia Castro tried to support her husband and three children. Soon enough, they began to fall behind on mortgage payments.
Then, Victor Castro had brain surgery in 2009. His health had been fragile ever since he fell off a roof on the job in 1999, and the surgery was long overdue. But during his recovery, he remained unable to work. As Silvia Castro continued to support her entire family, their financial troubles began to threaten the stability of their marriage.
By the time they sold their home under the threat of foreclosure in November 2013, she and her husband had separated.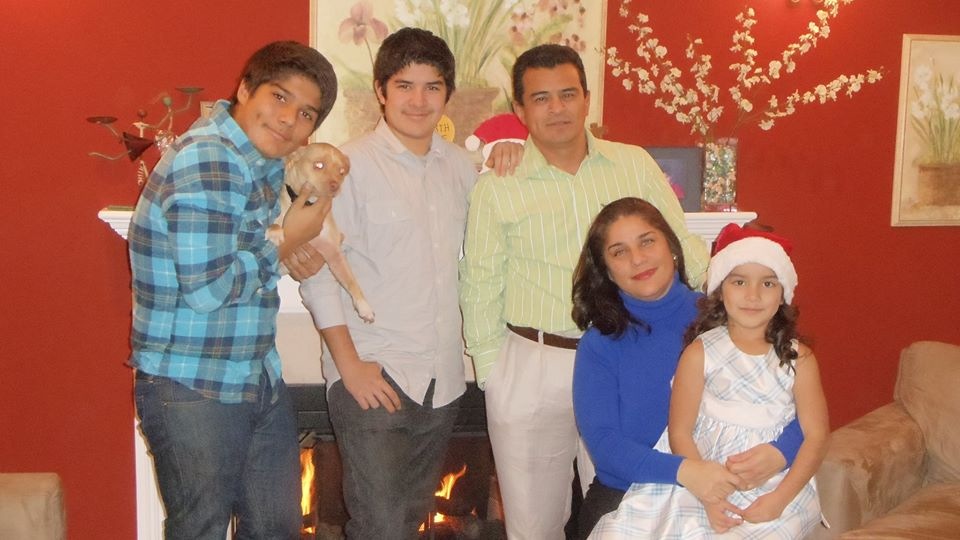 "I know for a fact that all of the stress that we went through trying to keep our house weighed us down," Silvia Castro said. "Our relationship was strong for so long, but we became enemies after all of that."
Victor Castro confirmed the details of this story but declined to comment.
Silvia Castro moved into an apartment in Redwood City. Her oldest son Kevin was off at college by then, but her younger son Erick and daughter Vanessa remained with her. Erick was navigating the college application process during his senior year of high school, and Castro worried that their financial struggles were a source of additional stress for him. She yearned for the stability they once had. Soon after they settled down, however, even the apartment became a luxury they could not afford.
"We rented a two-bedroom apartment on Woodside Road in December for $1,600. Then, in May, we received a notification that our rent was going to be $2,000 starting in July," Castro said. "In a year, things changed in Redwood City and for us, everything went through the roof."
Castro believes that everything changed once new development began and tech company employees moved into the city.
In the face of this rent increase, Castro considered options that would allow her 10-year-old daughter to stay at school with her closest friends. She pondered what she could do to enable her sons to spend their breaks from college in the place they had always called home.
She soon realized that staying in the apartment was impossible. The month after she was notified of the rent increase, she and her daughter went to Guanajuato, Mexico to stay with her mother. Her sons stayed with their father, who lives in a studio apartment in Redwood City.
By July, one friend offered to rent her a room in Redwood City for $500 a month. Later, she helped another friend recover from foot surgery in exchange for housing.
"My goodness, when I really think about it, we ended up living in 10 different places from December last year 'til now," Castro said.
As Castro stayed with various friends, she looked around for places in the greater Bay Area where she could live but continue to work in Redwood City. She thought of people she knew who lived across the bay in Hayward and commuted every day to Redwood City.
Ultimately though, Castro realized that above all, she wanted a quality education for her daughter. Castro did not think Hayward could provide that.
At the beginning of September, good news came for the first time in several years. First, she sent her second son off to his first year at Georgetown University in Washington D.C., where he had earned a full scholarship. Then, Castro was offered the job she applied to during her search for a new place to live.
A couple weeks later, she and her daughter moved to San Diego.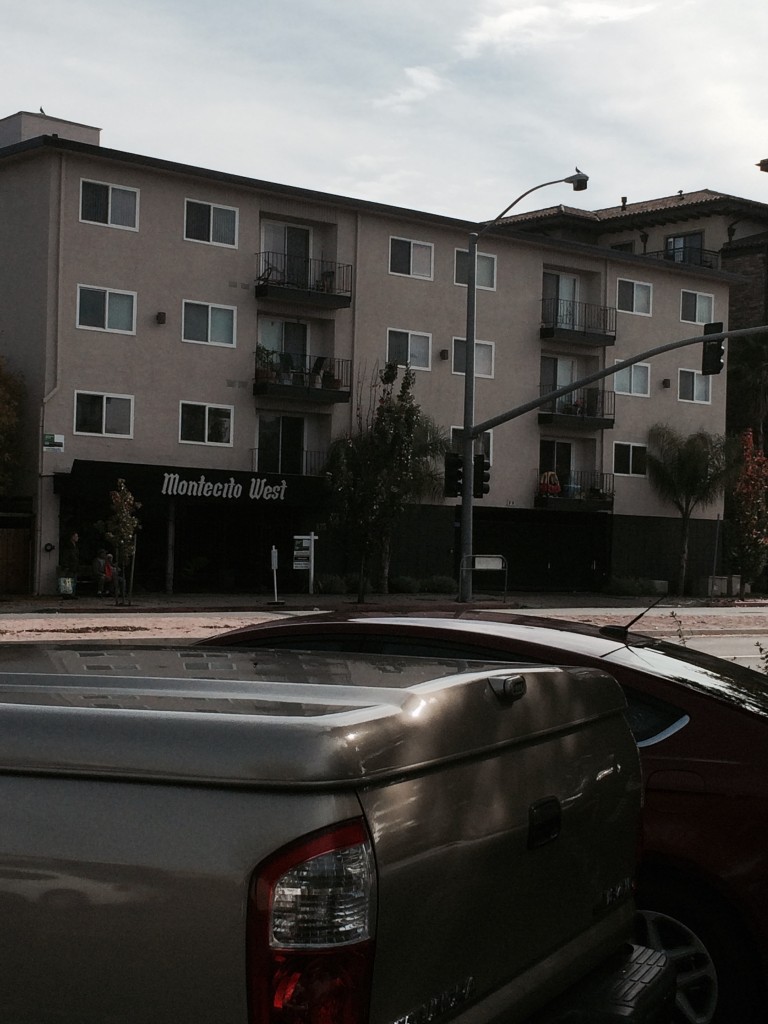 In San Diego, Castro has the same type of job that she had in Redwood City; she works as an educational interpreter and translator for the San Diego School District and she still makes $3,500 a month. But because she is now only spending $1,200 on rent, she can afford to give her daughter the resources she needs.
Castro believes Redwood City should have had some sort of law to protect residents from rent increases and that Redwood City officials did not take sufficient measures to ensure that residents weren't displaced by high rent.
Even in San Diego, however, Castro is not shielded from steep rent prices.
Zillow, an online real-estate company, conducted a survey in August and found that San Diego is one of the four least-affordable housing markets in the United States. Specifically, San Diego ranked fourth among 100 U.S. metro areas in share of median income needed to afford the median rent for houses and apartments. Residents who earn the median income must pay 42.6 percent of their income to afford the median rent.
Last March, San Diego City Council declared a continued state of emergency due to a severe shortage of affordable housing in San Diego. In a resolution, the city council declared that "despite numerous successful initiatives to preserve and produce affordable housing" since they first declared a state of emergency in 2002, "such an emergency continues to exist in San Diego."
In October, the city council took steps to resolve this affordable housing crisis when they approved a compromise plan for a fee increase of 100 percent on new commercial development in order to fund affordable housing. This approval came after a struggle between housing advocates and developers over how big the fee should be. The money that non-residential developers pay goes into the Housing Trust Fund, which the San Diego Housing Commission uses to help residents pay for housing.
The developer fees will generate about $30 million over the next 20 years, according to the City of San Diego. On the San Diego City Council's website, however, they acknowledge that this won't help all 41,000 people waiting to receive rental assistance.
"The compromise is a step in the right direction but it will not even come close to addressing all of the housing needs in San Diego," said Dave Gatzke, vice president of Community HousingWorks in San Diego. Community HousingWorks is a nonprofit organization that develops affordable housing for the San Diego community.
Gatzke believes that in order to solve the crisis, housing advocates must take three steps. They must look at how to reduce the cost of producing affordable housing; they must push for subsidies that will allow low-income families to pay for housing; and minimum wage must be increased.
"I think that if you look at the median income in San Diego compared to the median housing price, there will probably never be enough subsidy in the world to solve the housing crisis. We also can't build our way out of the problem. And so one of the best ways to allow people to afford housing is to allow them to earn more."
Gatzke also thinks that this is a problem that will continue to plague other cities in California, particularly those in Silicon Valley.
"My gut sense is that the driving forces behind the huge crisis in Silicon Valley and the one in San Diego are similar," Gatzke said. "California tends to be an attractive place where people want to locate their businesses. And honestly, its a perennial issue that always emerges when the economy does well."
To residents like Castro, the idea that the issue is perennial is not surprising.
"It already happened once," Castro said. "It would be unrealistic to believe that I couldn't be displaced again."
Also on Peninsula Press: SPECIAL REPORT – Profiles of Silicon Valley communities in transition