Shares of Netflix, Inc. (NFLX) continued to rise the day after the company announced a strong fourth quarter. After failing to meet analysts' expectations for subscriber growth in the third quarter, the Internet television network and digital streaming company exceeded analysts' projected numbers for the fourth quarter.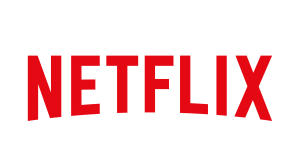 Netflix handily beat Wall Street's expectations of 46 cents per share reporting GAPP earning per share of $1.35. With fourth quarter revenue of $1.484 billion, the company also matched Wall Street's expectations for revenue of $1.489 billion. During the fourth quarter of 2013, Netflix brought in revenue of $1.18 billion and earnings per share of 79 cents.
Net income totaled $83.4 million, compared to $48 million for the fourth quarter of 2013.
Beyond these figures, investors and analysts are paying close attention to Netflix's subscriber base. Most notably, domestic subscriber numbers are decelerating while international subscriptions continue to grow. The company said it added 1.9 million new domestic subscribers and 2.43 million international subscribers, compared to 2.33 million new domestic subscribers in the fourth quarter and 1.74 million international subscribers during the fourth quarter of 2013.
"We believe there is big growth ahead in the U.S. market for Netflix, even if we may not get there in a straight line of six million annual net adds," Chief Executive Officer Reed Hastings and Chief Financial Officer David Wells wrote in a letter to shareholders. "We'll continue to improve our content, our marketing and our service, to eventually achieve 'must have' status in most households," they said.
Netflix ended 2014 with 57.4 million members, 31.8 percent of them international. The company plans to add 4 million subscribers in the first quarter of 2015.
The company has been gaining momentum internationally and is currently available in 50 countries, with availability in Australia and New Zealand next on Netflix's agenda late in the first quarter. Netflix's success globally prompted Hastings and Wells to claim a quicker global expansion rate, from 50 countries to more than 200, including China, in the next two years. Analysts are more skeptical.
"When you think about the international growth profile, the comments that you made in terms of the cadence of market launches, basically saying that every single market would be launched over the course of the next two years, was a pretty big move from what we were expecting and what I think investors were expecting," analyst Richard Greenfield of the brokerage firm BTIG said during the company's Tuesday earnings call.
After hits like "House of Cards" and "Orange is the New Black," Netflix has a fresh slate of content set to premier during 2015, including a new comedy from Tina Fey.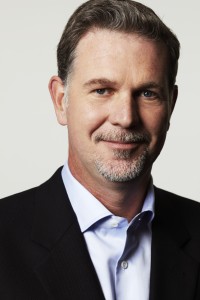 However, mixed reviews of much-hyped December release "Marco Polo," Netflix's answer to HBO's "Game of Thrones," prompted investors to question the short-term efficacy of original programming. Netflix claims that during 2014, original content was some of its most efficient content, costing the company less per view than licensed content. This will allow the company to make more investments in Netflix's own content during the first quarter.
Netflix will exclusively offer "The Interview," the controversial comedy from James Franco and Seth Rogan, beginning on Jan. 24. More programming scheduled for the first quarter will include the third season of "House of Cards." "Breaking Bad" spin-off "Better Call Saul" will premier during 2015.
Amazon, one of Netflix's most serious competitors in the digital streaming sphere, announced Monday that it will begin releasing feature-length movies after winning two Golden Globes for its original series "Transparent." The move into movies counters Netflix's intent to release the sequel to "Crouching Tiger, Hidden Dragon" in August both online and in IMAX movie theaters. Netflix will also bring four original Adam Sandler movies online for the company's subscribers' streaming pleasure.
More competition will come from HBO and Showtime, two cable channels that are planning to release stand-alone streaming services in the coming months. Piracy also remains a concern in European markets, especially from torrent software Popcorn Time.
At the 4 p.m. close of trading on the NASDAQ Stock Market, shares of Netflix's stock rose 17.34 percent to close at $409.28. In after hours trading, shares were down .07 percent.
On Tuesday after the earnings announcement, shares closed at $348.80, up 3.4 percent. The price on Tuesday continued to rise more than 15 percent after in after-hours trading.
(Homepage photo and logo courtesy of Netflix.)