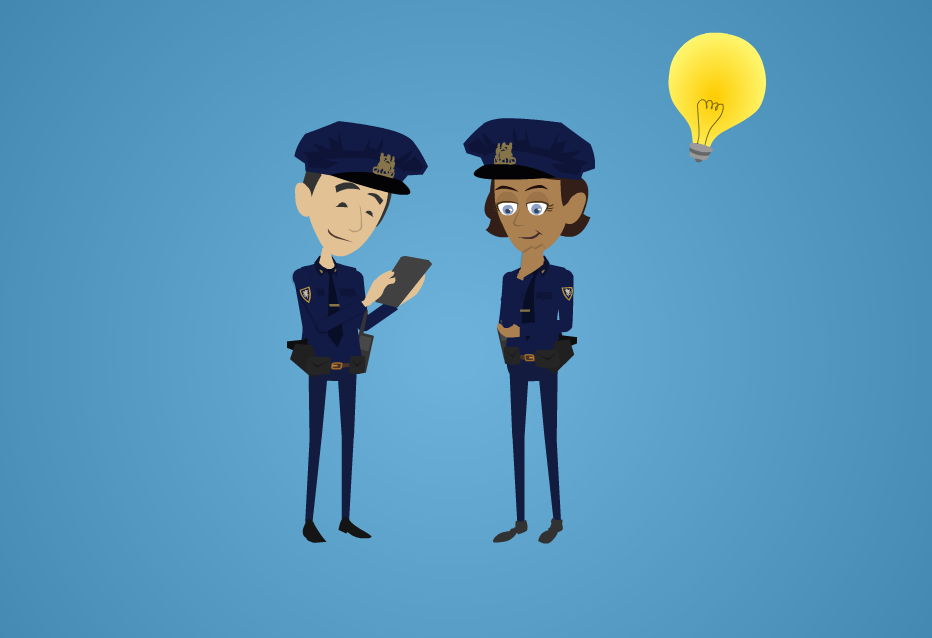 When Apple and Google announced stronger user data encryption on their new smartphones in September, federal law enforcement blasted the move, saying it would undercut police investigations of criminal suspects.
But while some local police in Silicon Valley, who neighbor tech giants Apple and Google, share those concerns, others say they were overstated. Though data encryption on smartphones might slow their investigations, Silicon Valley police say it is unlikely to impede local level crime fighting long term.
"It can definitely be overcome," said Mountain View Police Sergeant Saul Jaeger, whose department shares its city with Google headquarters. "This is just one piece, one cog in the machine of solving crime."
Police and phones
As smart phones have become more pervasive, police have increasingly sought court orders to search them for evidence.
"If we have the legal authority, we examine cell phones in almost every investigation, if it's relevant to what we're investigating," said Lieutenant Sean Hart, commander of Redwood City Police's investigations division. Police scour text messages, call logs, contact lists, stored photos and metadata, such as timestamps and GPS location.
"We've used (cell phones) in just about every type of crime, from a missing person to a homicide to a dope case," Hart added.
Encryption lock-out
The new encryption technology in question marks a shift in police access.
Older smartphones had only a small amount of data encrypted; now, Apple and Google have made nearly all data stored on the hard drive of new smartphones virtually unreadable, even by Apple's and Google's own systems.
The move is a significant gesture by tech companies toward tighter user security, but in the process, it disallows police access to a smartphone's hard drive.
To be sure, the hard drive is not the only location in which user data can be stored, and many unencrypted avenues are still available to law enforcement.
If a user backs up data to the cloud, places it on an unencrypted device, or even merely "leaks out" information by communication (text messages, email, real-time phone calls), experts say that data is still collectable.
Police remain confident
Even the data on hard drives may soon be collectable again, given the sophistication of hackers, police say.
"Within six months of a device coming out, somebody will have hacked into it," Sgt. Jaeger explained. "The encryption codes they've put in place are going to become old hat, hacked, and it's not going to be a big deal."
He explained that first hackers are often regular citizens but "professional law enforcement groups also do this, so we as law enforcement can stay on top of current technologies."
Several officers in Jaeger's investigative team also receive specialized training in data forensics to try to react to shifts in technologies. Other local police departments who have the resources tend to do the same, Jaeger explained.
When faced with a complex technological task, local city police pool resources with state and federal departments or outsource the work to large computer forensics labs.
"As technology evolves, we evolve," Lt. Hart said, whose team requires every detective to have basic training in technology. "Is (new data encryption) going to be the end of our investigative capabilities on cell phones? No. Are we going to have to change some practices? Yes."
Overcoming the hurdle
Even if local police largely agreed that they can deal with the change, some still expressed mild frustration that encryption will slow the crime fighting process.
"I'm a police officer, of course I am going to say I want access to everything. I want it to be easy to get all the data I need — that's the law enforcement standpoint," Hart said.
Detective Sergeant Jeff Liu of the East Palo Alto Police Department explains his team already faces challenges accessing the resources necessary for data forensics, and they don't want an extra burden of new encryption technology adding to the problem.
"To be able to keep up with technology, to deal with cell phones, you've gotta have a lot of money for that," he said. "In a resource-strapped industry, and in a resource-strapped city, it's hard."
In San Jose, Sergeant Heather Randol of the San Jose Police Department says her department, too, struggles for resources, dealing with downsizing in the face of high crime. She emphasizes the importance of "leveraging the resources we do have," whether or not they include smartphone-cracking technology.
"Before we had cell phones and everything else, we were able to solve crimes," Randol said. "It might have to come to a little bit more gum-shoe detective work."