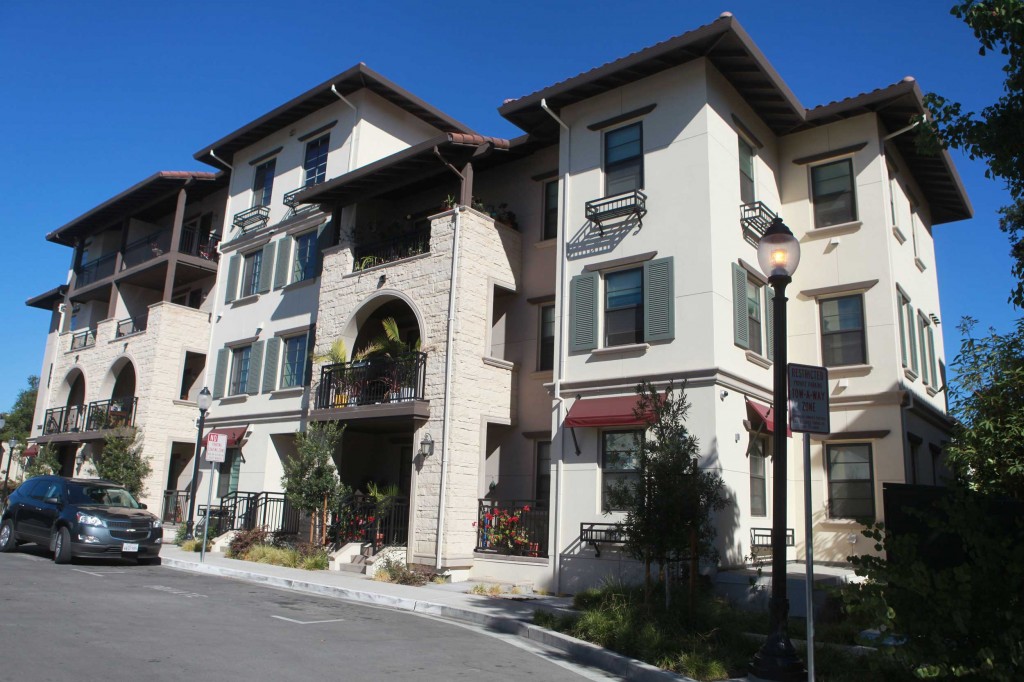 Mountain View is considering raising fees on new construction to fund affordable housing, a move developers say would shift projects to other towns and council members say is necessary because of a decrease in government funding for the projects.
Last month, the city council proposed increasing a range of affordable housing fees and is now gathering community input ahead of a public hearing on Dec. 9. The city requires developers pay the fees to help build more affordable houses for low-income residents.
Fees for affordable housing construction are already generating resistance from developers. A California Supreme Court in San Jose is deliberating whether some fees on certain construction of houses for sale should be illegal. Some Mountain View council members have suggested that the city wait until that ruling before adjusting their own fees, but other members think the city shouldn't wait.
"We should at least begin the process of upping those fees now. If the Supreme Court comes down and says 'no,' then we suspend the rule. But if we don't [increase the fees] now, we are going to lose another two years worth of fees," council member Mike Kasperzak said.
Mountain View attempted to increase affordable housing fees during the last housing boom in 2005, but the effort failed.
For new office construction, the council is considering roughly doubling the $10.26 fee per square foot. Fees on for-sale housing and rental apartment buildings could also see a rise.

"We need more affordable housing," said council member Ronit Bryant. "Housing prices in Mountain View have been so high for so long, the city is losing its diversity, in terms of people at different income levels."
Bryant is advocating taking advantage of the building boom to support affordable housing. The city is currently reviewing more than 20 new development projects.
But Patricia Sausedo — a policy consultant at the Building Industry Association of the Bay Area, a coalition of developers — said it was unfair for the city to just look "at development industries to resolve what is really a social issue in Silicon Valley."
Sausedo warned a fee hike could discourage developers from building more houses in Mountain View, where there is already inadequate supply to meet demand.
"Developers will go to locations where there isn't such a fee. If you look at all the cities in the Bay Area, there are many cities that have no impact fees," she said in an interview.
It could mean higher housing prices in the future, Sausedo said.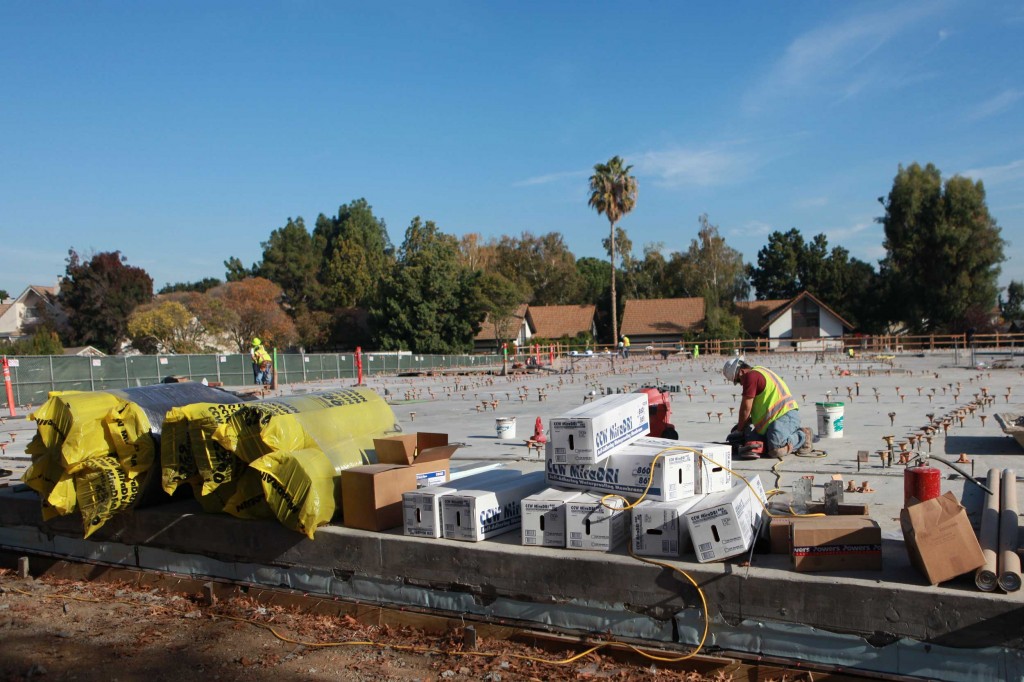 Kasperzak said he believed developers would continue to build in Mountain View regardless of the fee.
"It is possible that developers may think it's too expensive to build, but right now there's still too much money to be made in housing around here," Kasperzak said.
Mountain View isn't the only city that has affordable housing fees. Cupertino, Palo Alto and Sunnyvale also implement similar fees, with Palo Alto being the most aggressive.
"It's simply that the developers are going to take less profits, honestly," said Lydia Tan, senior vice president of real estate advisor Bentall Kennedy (US) LP, who has 25 years of experience developing affordable housing.
The question then becomes a matter of balance between the need to provide more affordable housing and how much developers can bear. Tan suggested that the city scale up the fees over time to give developers some leeway.
Kevin Zwick — CEO of Housing Trust Silicon Valley, a nonprofit organization that loans money to affordable housing projects — said he was glad to see Mountain View taking the need for affordable housing seriously.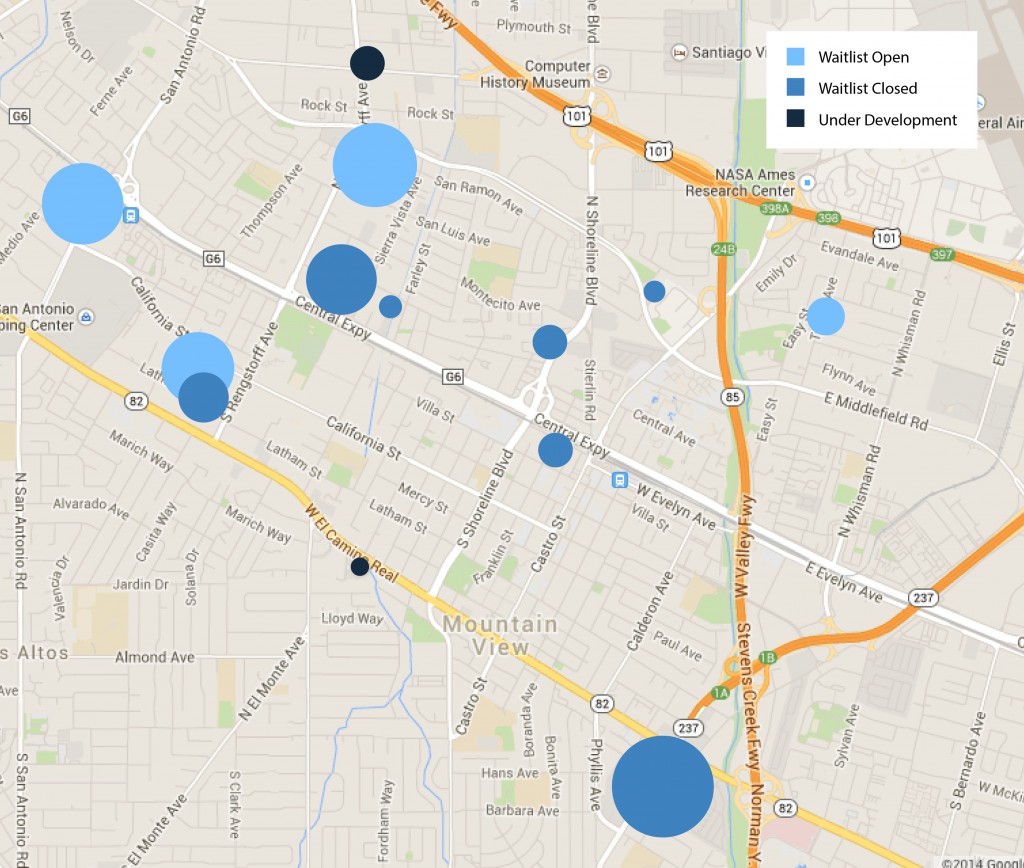 Mountain View is also the only city in Santa Clara County that charges a fee on rental housing, which started in 2012.
"Mountain View is leading the way in our county in showing that you can both raise a significant amount of funding for affordable housing, while at the same time making sure that residential and commercial development still happen," Zwick said.
Affordable housing fees became crucial when both state and federal funds have been slashed in recent years.
State redevelopment agencies provided nearly $1 billion every year for local affordable housing projects across California before they were disbanded in 2012, according to Zwick.
Mountain View was able to use $10.6 million of redevelopment money to build the Franklin Street Apartments before the dissolution. The complex has seen more than 400 applications competing for 51 units — so many that the city had to close the wait list.
Elena Pacheco, 56, a part-time teacher in Mountain View, said she had been on the waitlist for affordable housing for seven years, but still has no clue when she could get one. Until then, she rents an apartment on California Street for $3,000 a month and shares it with two roommates to afford rent.
But even this place is at stake. Last December, Pacheco got an eviction note from her landlord, giving her two months to move out. Only several days after receiving the note, Pacheco passed out at work and was later diagnosed with a brain tumor. After a legal fight with her landlord, she was able to stay, but was given a $700 raise on the rent.
"When you talk about Mountain View, people think you are so lucky. All these giant companies, and everything is so cool. Not for me, not for my hardworking people," Pacheco said.
Hear more about resident Elena Pacheco's story: