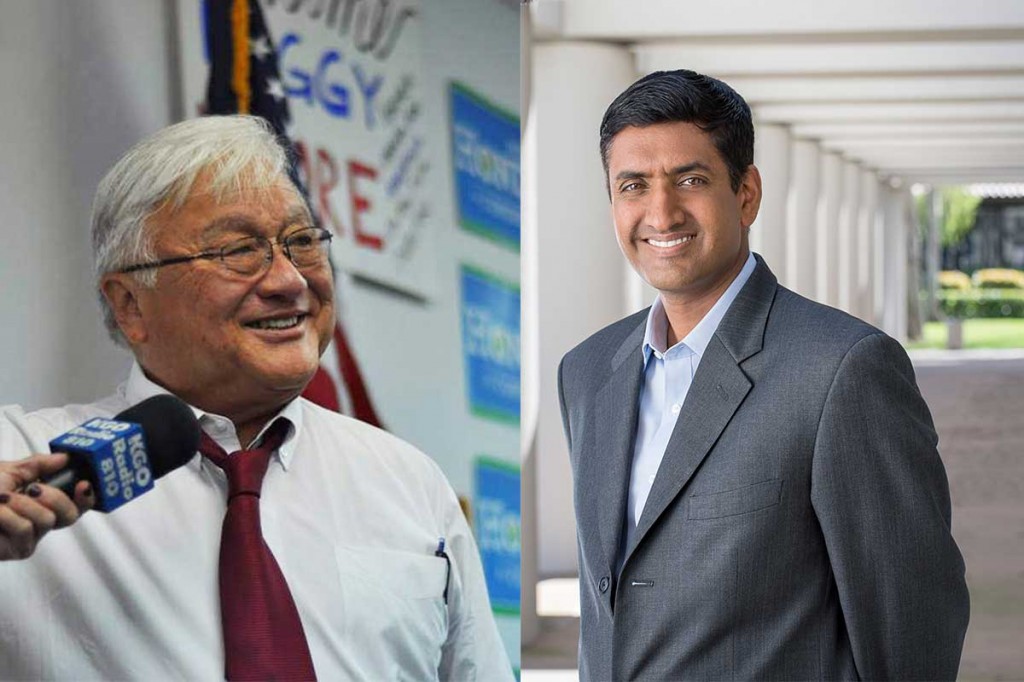 Incumbent Rep. Mike Honda declared victory on Friday morning, while challenger Ro Khanna later conceded the closely watched and heavily contested race for California's 17th Congressional District.
As of Friday morning, with around a reported 30,000 absentee ballots still left to be counted, Mike Honda held a 4,406 vote advantage (4.4 percent), which he called "an insurmountable lead."
"I'm not going anywhere," Honda said to supporters and media Friday at his campaign's office in Newark.
Khanna conceded the race, first in a phone call with Honda on Friday and then at an early evening press conference at his Fremont campaign office.
Both candidates had held parties on Tuesday night, with Honda's supporters watching election returns on a projection screen at Zahir's Bistro in Milpitas, and Khanna's gathering at the campaign's main office in Santa Clara. But Honda's narrow advantage never expanded enough for a winner to be decided that night, leaving the district to wait for vote-by-mail ballots to be counted in the coming days.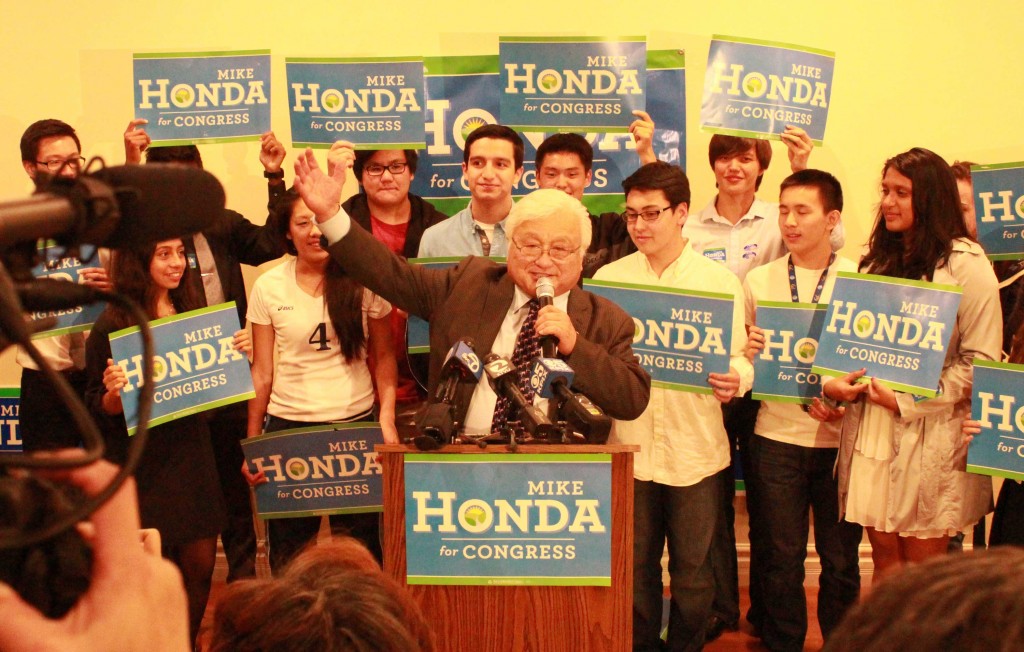 Honda – a member of Congress since 2000 — looks to have survived his most competitive congressional challenge after Khanna caught up in the polls in the final weeks. California's top-two primary system allows for the top two vote-getters in the primary to run in the general election, which set up this intra-party showdown between the 73-year-old Honda and the 38-year-old Khanna.
"We're going to wait and see what the people have to say, but it looks good, doesn't it?" Honda told supporters Tuesday night.
Honda had topped Khanna in the June primary by over 20 points. But an Oct. 20 poll showed Khanna had pulled into a dead heat.
"This will go down as one of the most competitive Congressional races in California history," Khanna had said in a Wednesday email to supporters. "When we started this campaign nearly two years ago, I was polling at just three percent. Now, they're still counting the ballots. It's that close."
Khanna, an intellectual property lawyer, gained national attention thanks to the support he received from Silicon Valley's elite, with a donors list that featured tech luminaries like Google's Eric Schmidt, Yahoo's Marissa Mayer and Facebook's Sheryl Sandberg.
Khanna had served as the former deputy assistant secretary in the Commerce department under the Obama administration, and his campaign touted his economic expertise, while criticizing Honda for not getting enough done in his time in Congress.
The race between the Honda and Khanna campaigns was the sixth-most expensive Congressional race in the U.S., and the only one in the top 10 that was between members of the same party.